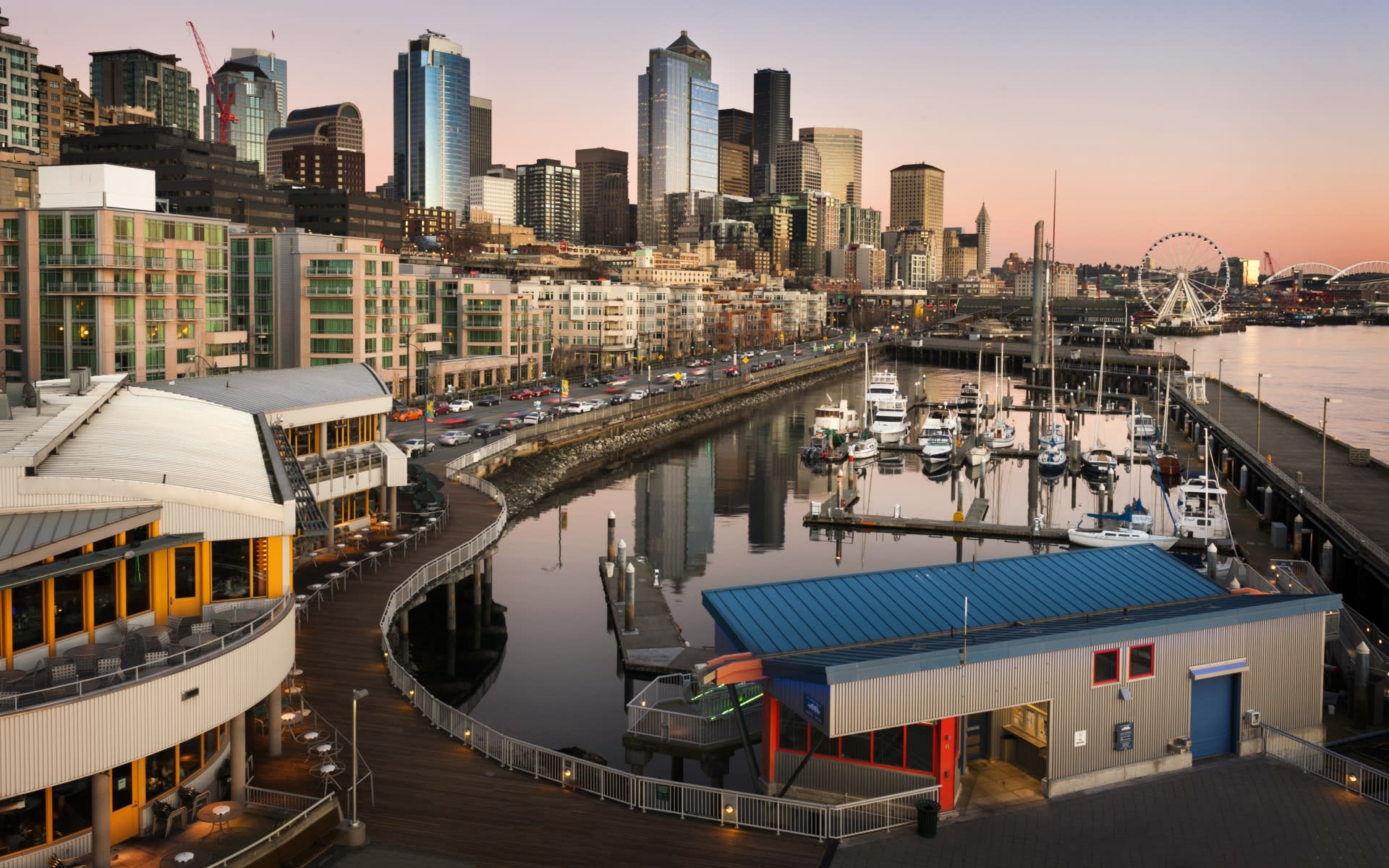 The Waterfront neighborhood in downtown Seattle is a bustling and vibrant area located along the Puget Sound. Spanning from Pioneer Square to Belltown, this area is a popular destination for locals and tourists alike, offering a variety of attractions, activities, and stunning views.
One of the most iconic features of the Waterfront neighborhood is the Seattle Great Wheel, a massive Ferris wheel that stands 175 feet tall and offers breathtaking views of the surrounding area. Visitors can enjoy a leisurely ride in one of the 42 climate-controlled gondolas, taking in panoramic views of the city, the mountains, and the water.
Another popular attraction in the Waterfront neighborhood is the Seattle Aquarium, which houses over 800 species of marine animals, including otters, seals, sea lions, and a variety of fish and other sea creatures. Visitors can interact with the animals through hands-on exhibits and programs, learn about marine conservation efforts, and enjoy stunning underwater exhibits.
For those interested in Seattle's history, the Waterfront neighborhood offers a wealth of cultural and historical attractions. The Seattle Art Museum, located in the West Edge Neighborhood, features an extensive collection of contemporary and classic art, including works by regional artists and world-renowned masters.
The Waterfront neighborhood is also home to a thriving culinary scene, with numerous restaurants, cafes, and food trucks offering a diverse range of cuisines. Some of the most popular eateries in the area include Ivar's Acres of Clams, a classic seafood restaurant with stunning waterfront views, and The Crab Pot, a casual spot specializing in crab and other seafood dishes.
In addition to its attractions and dining options, the Waterfront neighborhood is also known for its stunning natural beauty. The area offers miles of scenic waterfront paths, perfect for strolling, jogging, or biking, and a variety of parks and green spaces, including Myrtle Edwards Park and the Olympic Sculpture Park. The views of the Puget Sound and the Olympic Mountains are truly breathtaking, making the Waterfront neighborhood a photographer's paradise.
The Waterfront neighborhood is also a hub for transportation, with numerous options for getting around the city and beyond. The Seattle Ferry Terminal, located near the Aquarium, offers ferry service to nearby destinations such as Bainbridge Island and the Olympic Peninsula, while the King County Water Taxi provides service to West Seattle. The neighborhood is also well-connected to Seattle's public transportation system, with several bus routes and light rail stations nearby.
The Waterfront neighborhood has undergone significant changes and improvements in recent years, thanks in part to the Waterfront Seattle program, a public-private partnership aimed at revitalizing the area and creating a more accessible and sustainable waterfront. Some of the program's initiatives include the removal of the Alaskan Way Viaduct and the creation of a new street-level boulevard, the development of a new public park and beach, and the construction of a new pedestrian and bike bridge over the railroad tracks.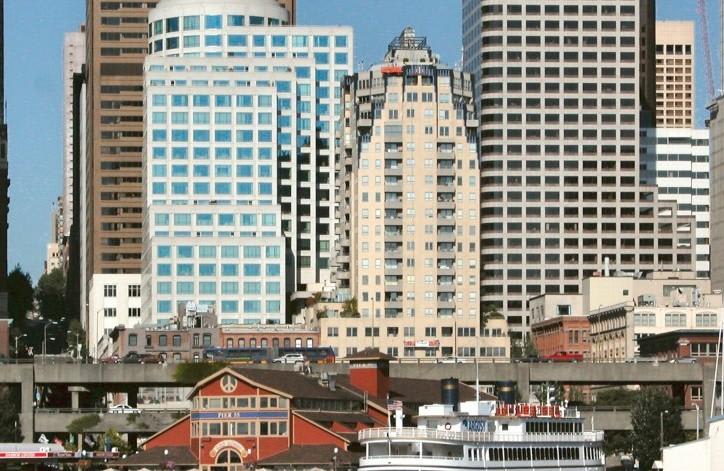 Overall, the Waterfront neighborhood in downtown Seattle is a vibrant and dynamic area, offering a wide range of attractions, activities, and natural beauty. Whether you're looking for cultural experiences, outdoor adventures, or simply a great meal with a view, this neighborhood has something for everyone. With ongoing improvements and a commitment to sustainability and accessibility, the Waterfront is poised to remain one of Seattle's most beloved destinations for years to come.
The Waterfront neighborhood in downtown Seattle offers a variety of options for those interested in condo living. With its prime location along the Puget Sound and close proximity to a wide range of amenities, the area is a popular choice for urban dwellers seeking a low-maintenance lifestyle.
For those seeking a more historic vibe, the Waterfront neighborhood also offers a number of converted loft buildings near Pioneer Square. The Waterfront Landings, located just steps from Pike Place Market, offers loft-style units with exposed brick walls, soaring ceilings, and large windows that take advantage of the area's stunning views. The building features a rooftop terrace, a fitness center, and a community room, and is located within walking distance of a variety of shops, restaurants, and attractions.
Living in a condo in the Waterfront neighborhood offers a variety of benefits, including easy access to a wide range of amenities and attractions, as well as a low-maintenance lifestyle that frees up time for leisure activities. With its stunning views, vibrant culture, and ongoing revitalization efforts, the Waterfront is a desirable location for those seeking an urban lifestyle in the heart of Seattle.
Stay tuned for our Waterfront neighborhood guide.
In the meantime, browse Seattle condos for sale or contact real estate expert Jeff Reynolds.