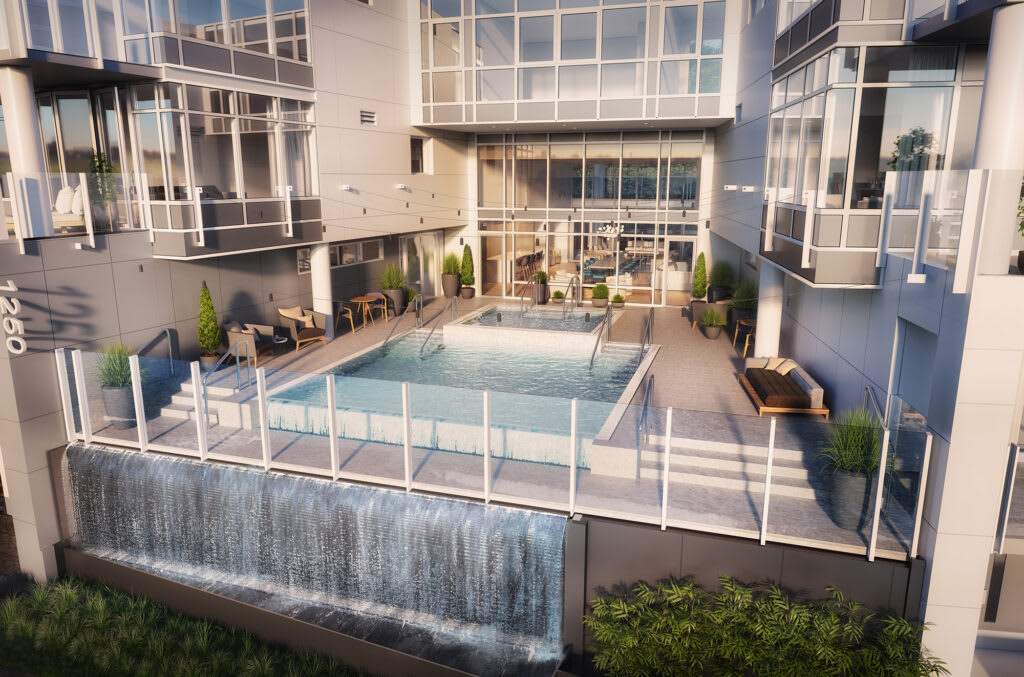 Infinity Shore Club
Condos just broke ground in West Seattle. I want to give you guys a first look at this 40 unit luxury project near Alki Point.
I attended the ground breaking this week and it told me a lot about the current state of the condo market. There were 60-80 people in attendance including brokers, press, developers, architects, family members, West Seattleites, neighbors and more. The market is really picking up.
The Developer (
Vibrant Cities
) spoke at length about the history of the site. It took 23 years to assemble and the plan is to finish the project in 18-24 months. The description of the new 40 story tower is simple. They wanted to create a building that seamlessly connects the condo community to the beach.
The signature feature of the new Seattle condo will be the infinity pool. The building will have parking, 2 podium towers of 40 units and each unit will offer a deck. The roof-deck will feature views Downtown Seattle and the building will also have a homeowners lounge. Time will tell on how it is received.
Pricing will start at $1.5m up to $5.5M or more.
Inventory is down
and the Seattle market is starting to really gain its stride. We could be in for another busy spring.