How is Seattle's Condo Market?
You might remember in the recent past, I've compared Seattle condo inventory to other major US markets. I find it interesting because Seattle has had one of the best domestic economies for nearly a decade. Job growth and wage expansion have contributed to the increase in home values both in the Downtown Core and throughout Seattle as a whole. So what is playing into our undersupply of available condos? Let's compare Seattle to the other markets first and then I'll address the undersupply of available units.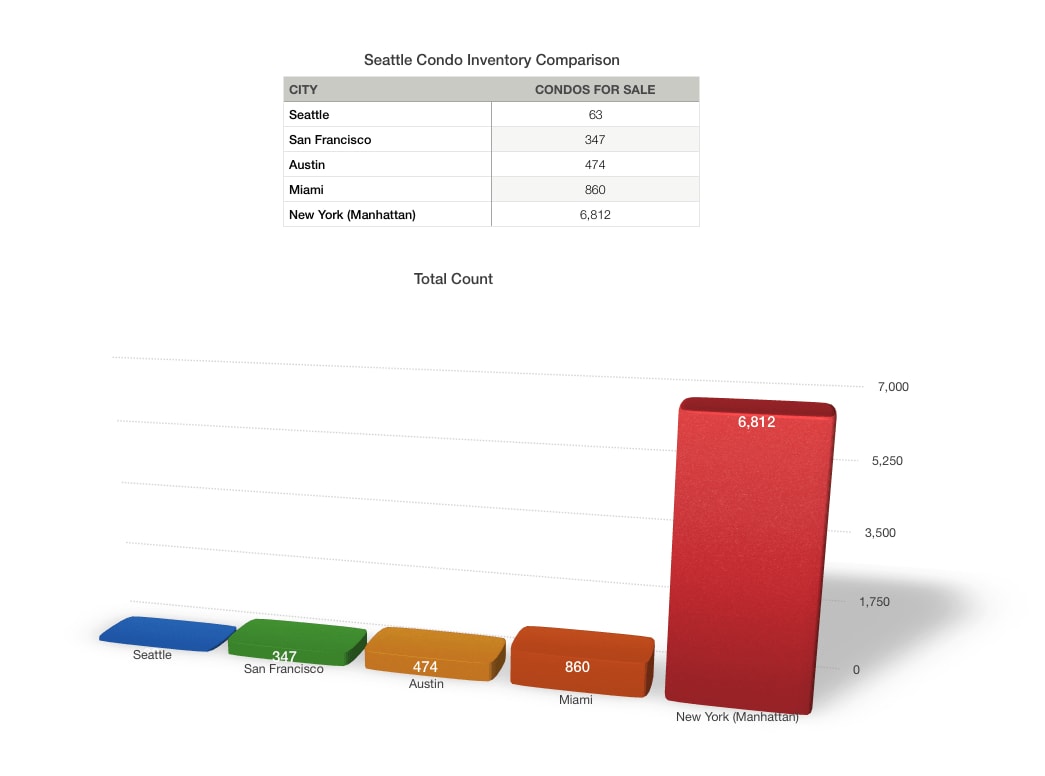 This month, I decided to take a look at the total inventory of units for sale. Seattle has just 63 units for sale. Let me explain. If you were to go online and search "Downtown Seattle Condos For Sale", you would see 102 condos available for sale. When you remove new construction and pre-sale units, Seattle only has 63 units total. They range from $399,988 to $15,855,000.
The fascinating storyline in all of this is how Seattle's inventory is so drastically different from other major US markets. Just like in the past, I've compared Seattle condo inventory to San Francisco, Austin Texas, Miami and New York. New York has the largest supply of condos with 6,812.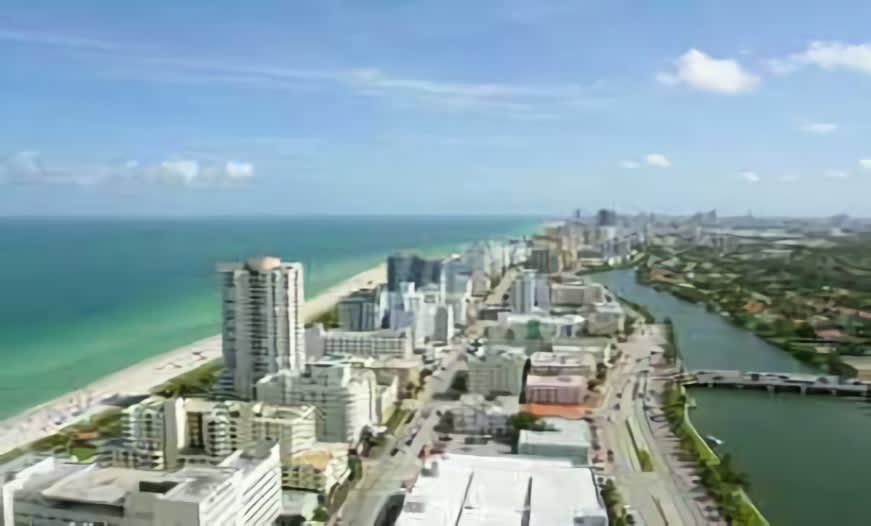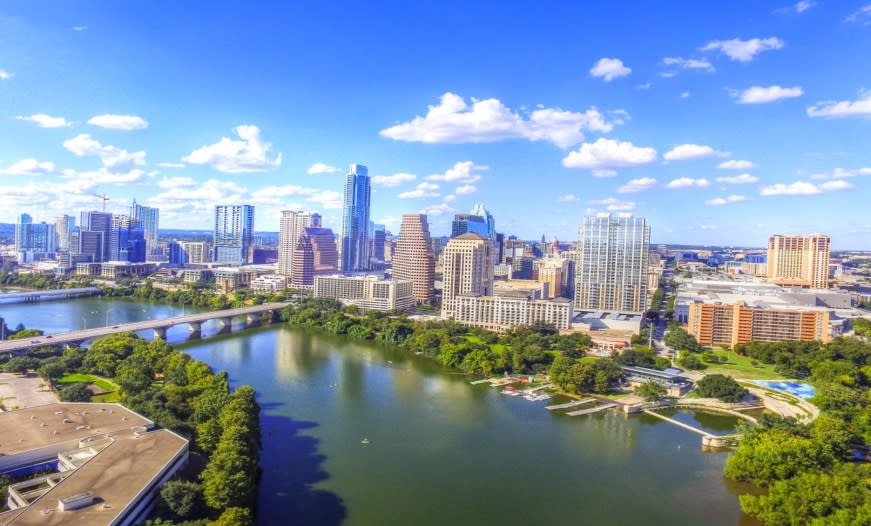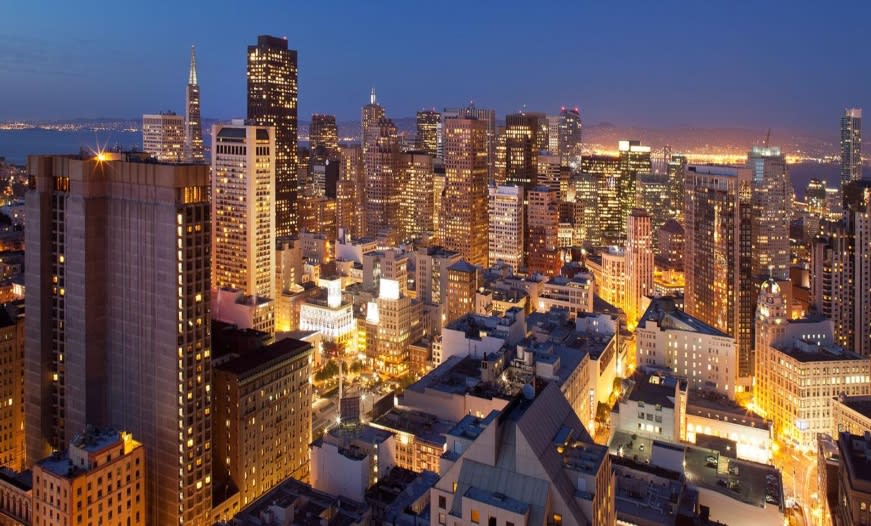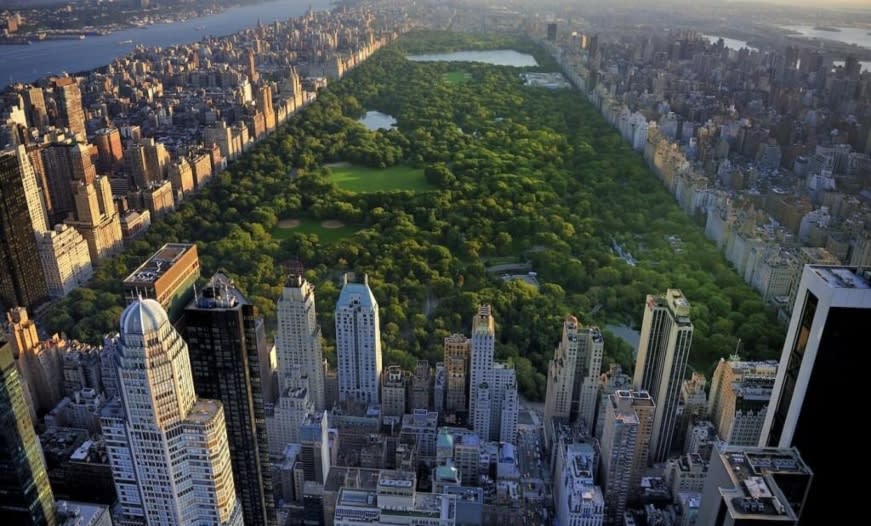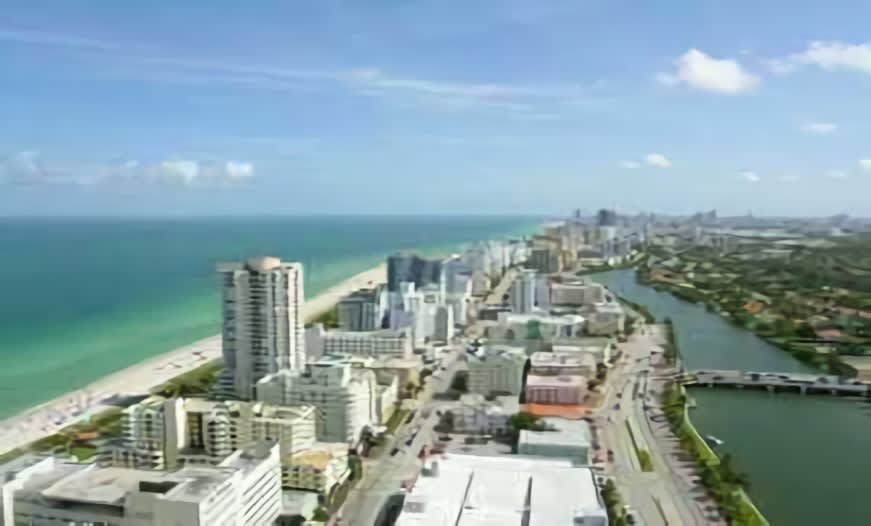 Why Does Seattle Have Less Condo Inventory?
Washington Condominium Act
To summarize, if you build a condo in Seattle, you get sued. I've covered this often on the blog. The Condo Act was created to protect consumers. It swung too far in the wrong direction and created a litigious environment for multi-family developers to build condos. (read more here)
Institutional Demand For Apartments
Due to major tech growth, healthcare expansion and a general economic boom, Seattle's population in Downtown Seattle has grown nearly 25% since 2010. To meet such incredible demand, multi-family developers focused on building apartments and not condos. This was not a surprise. You could avoid the risks of building condos by simply building apartments. Money mangers and institutional buyers were gobbling up these apartments and were paying record prices.

Despite the recent flurry of new construction condos (namely First Light, Spire, Emerald, Gridiron, etc…) Seattle has had very little condo deliveries in the last past 10 years. In fact, In the Downtown Core, Seattle delivered just 1,500-1,800 (approximately) units in the entire decade. All while seeing nearly 25% growth.
I hope you enjoyed the post. I'll be keeping my eye on the Seattle inventory for years to come. Feel free to get in touch with questions [email protected]