I just bought a condo at First Light In Seattle.

Watch the video below for my 5 reasons to purchase at First Light. I break down each of the 5 reasons and why I think you should invest. For me, this is an exciting time to be in Seattle. This is the first time in 15 years in the business that I have decided to purchase a pre-sale condo!
There are a number of reasons why I decided to purchase – let me share some of those with you:​​​​​​
​​​​​​​

The Developer Has A Track Record Of Success
Have you guys heard of ? If you haven't yet, you will. He founded Westbank Projects Corp in 1992 and his company now has over 12 billion dollars of active and completed projects. I had the opportunity to meet Ian recently at an event in Vancouver. His vision for development and passion for building projects that engage the community is really impressive. I toured one of his newest Vancouver BC condo projects, named Vancouver House. Put simply, it is very impressive. Based upon what I'm seeing. I expect that First Light will be a wildly popular . This project will be special – I believe it now more than ever after meeting Ian and his team and learning more about his vision.
The Location Is Situated Perfectly In The Downtown Core
I love the location of this project. First of all, it is right in the center of Downtown Seattle. It sits 4 blocks from the Waterfront, 2 blocks from Seattle's retail core and is just a short 5 minute walk to the where is building a massive footprint in the Downtown Seattle core. The project is on major bus lines, is only 3 blocks from and has convenient access to Highway 99 which goes North to popular and South to Seattle's Sea-Tac International Airport.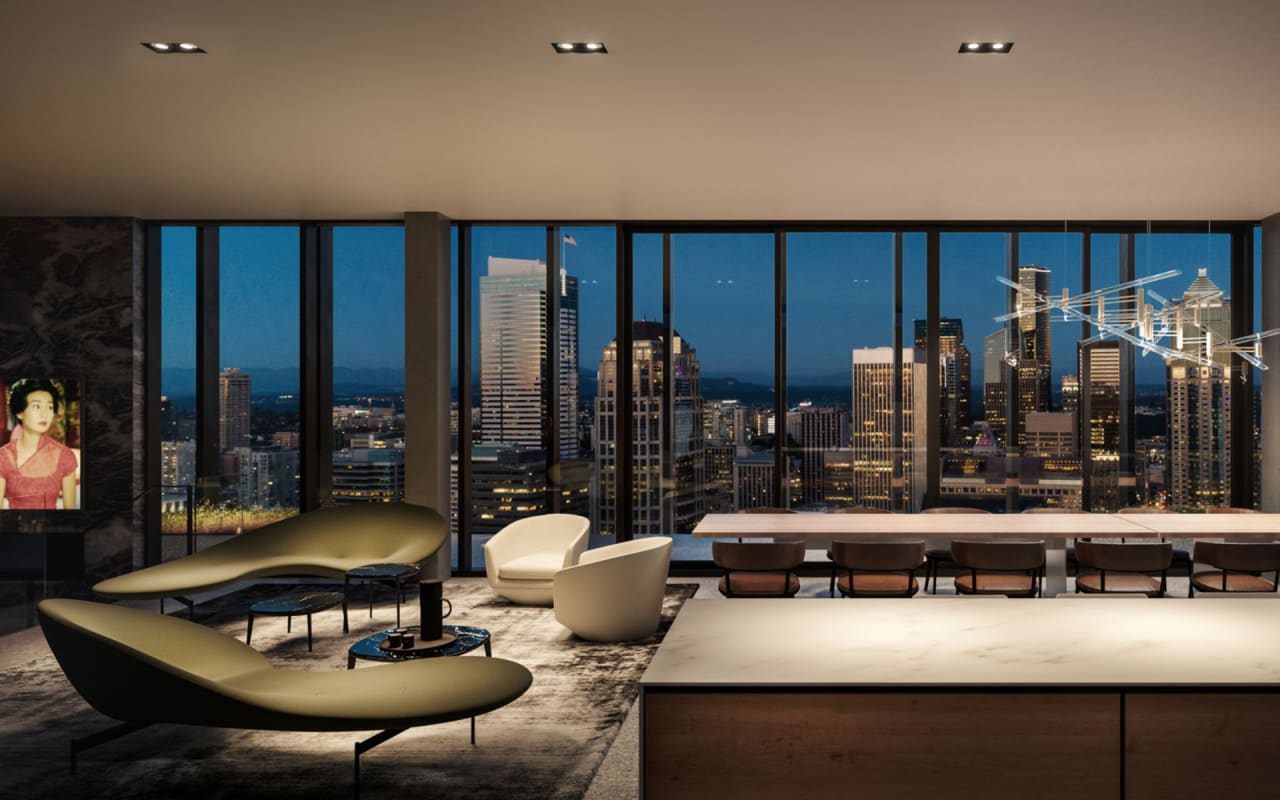 Amenity Rich, Luxurious Interiors
The amenities at First Light are nothing short of impressive. They feature 24 hour doorman service, homeowners lounge, screening room with state of the art technology and theatre, bike storage/share, luxury car share, a massive wellness center with Yoga, Fitness and Spa and last but not least a cantilevered lap pool on the 47th floor of the building. Canadian Developers have made amenity space a priority. I'm very impressed at the out at First Light. (Don't take my word for it. Let me know if you want to go to the presentation and I'll show them to you in person. The plans are stunning!)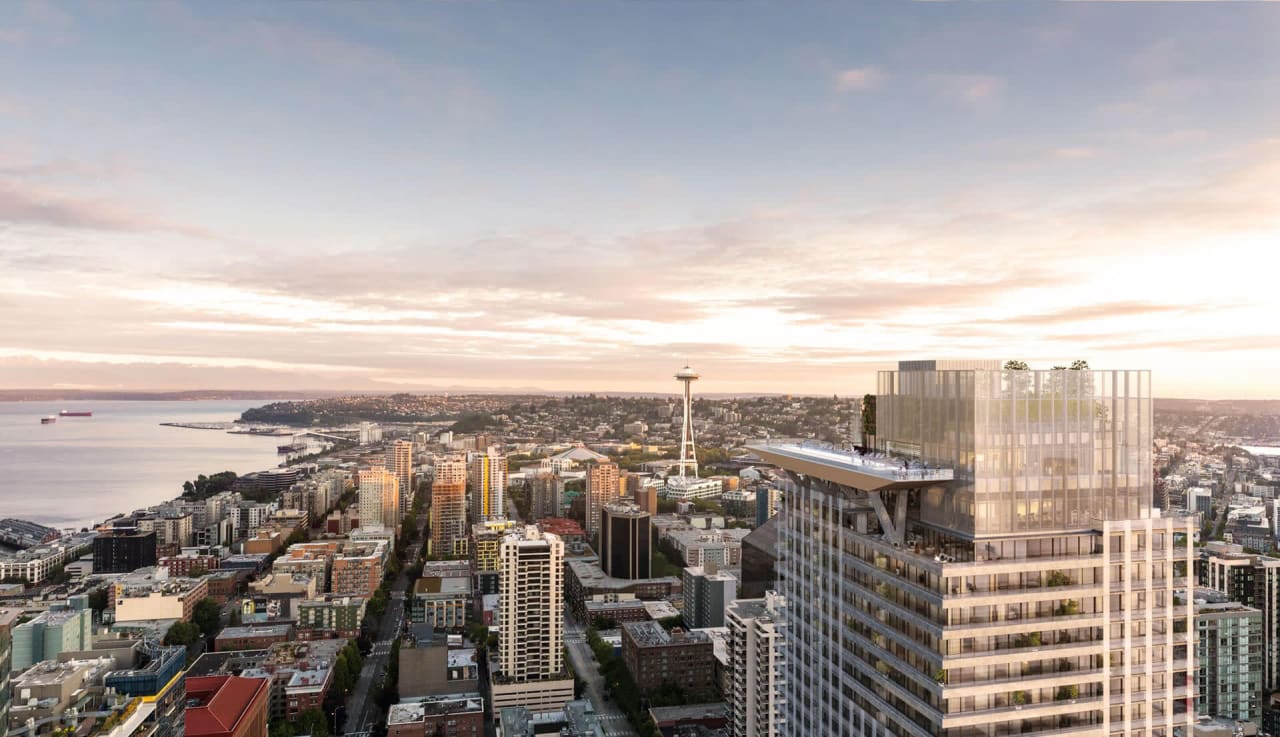 One of Westbank's trademarks is incorporating art within the scope of the project. I've seen some of the art installations first hand while visiting their condo projects in Vancouver. The best way I can explain it, is that the Art adds a tremendous amount of value to the project. It gives the project a sense pride and in doing so it connects the residents to the physical space. Not sold? Don't worry, the other area of focus for Westbank and Gillespie is the sense of community that these projects bring. They try to connect the new building with the city on a deeper level. They make the project fit within the fabric of the community versus the other way around. This is critical to their success. In my opinion, Seattle's best developments have prioritized this same philosophy.​​​​​​​
​​​​​​​Community Focused, Artfully Engaged​​​​​​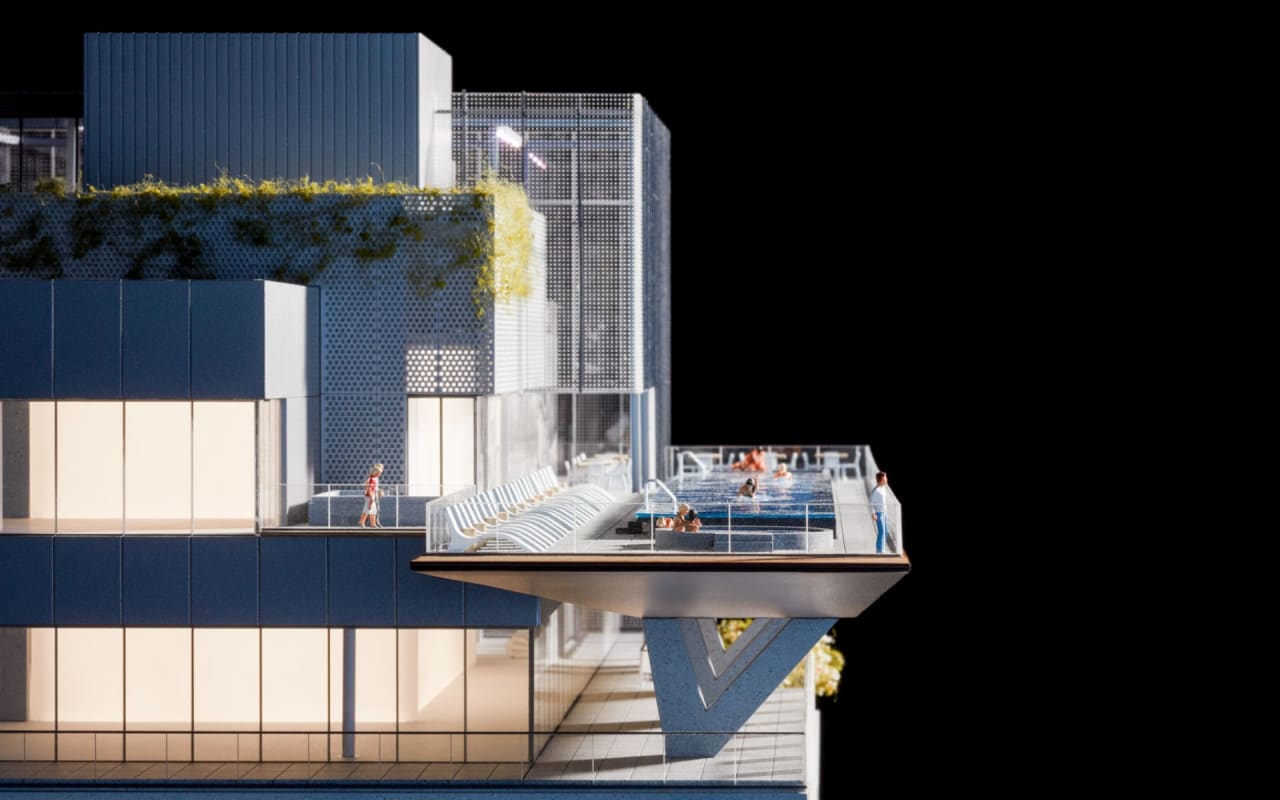 It Is The Right Time To Invest In Seattle
Seattle is a world class city. Right now is an unprecedented buying opportunity. Seattle's trajectory on the world stage is going straight up. We have over 10 Fortune 500 Companies and a laundry list of incredibly innovative companies that are changing the way the world looks at Seattle. Seattle is a leader in Tech, Healthcare and Bio-Tech research. We are still a young city, but we have quickly become the topic of conversation for many through-out the world. Despite all of our recent growth and success, our real estate is well under valued when compared to some of the other major cities in the United States. Investing in Seattle now, in a project like First Light, will pay off long term. I'm willing to put my entire reputation on it. Have questions? Let's discuss.​​​​​​​