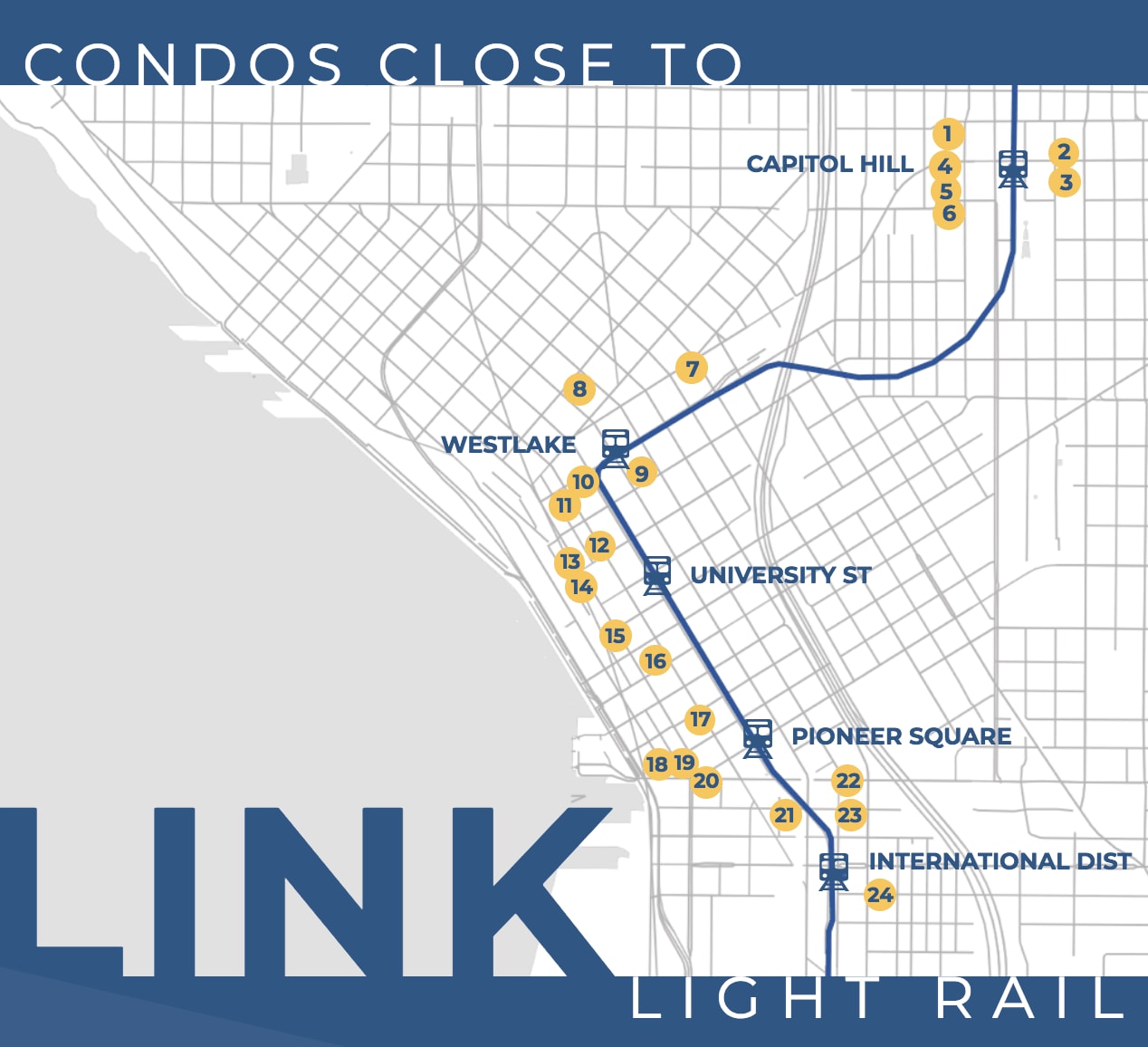 Free Map Of Seattle Condos Near Light Rail Stations
Seattle's light rail system is called LINK Light Rail.

The idea was pretty simple – I've lived in Seattle since 1998. I know the city back to front – it is part of the job! To get you up to speed, my team and I took all the major stations near the downtown core and identified the closest condo projects to each of those stations. I wanted you guys to have a general selection of condos near each stop. Be sure to check back in on this post as I will be adding much more detail – including more information about each condo building and some other neighborhood conveniences.
Are there more Seattle condos within walking distance of these light rail stations? Yes, of course. These are just the 24 condos that are within a 5 minute walk. I'm not necessarily endorsing all of these projects either. In fact, when buying a condo there are a ton of factors we have to consider. I'm always happy to help you guys get up to speed on some of my favorite Seattle condo buildings – just ask
jeff@urbancondospaces.com
You can also look at our
Seattle Condo Map
we created as well. Feel free to expand the map and look around a bit.
This Seattle condo map
was created to make the process of locating a Seattle condo much easier.