81 Vine Lofts
81 Vine - A Historic Belltown Architectural Gem and Former Residence of Amazon CEO, Jeff Bezo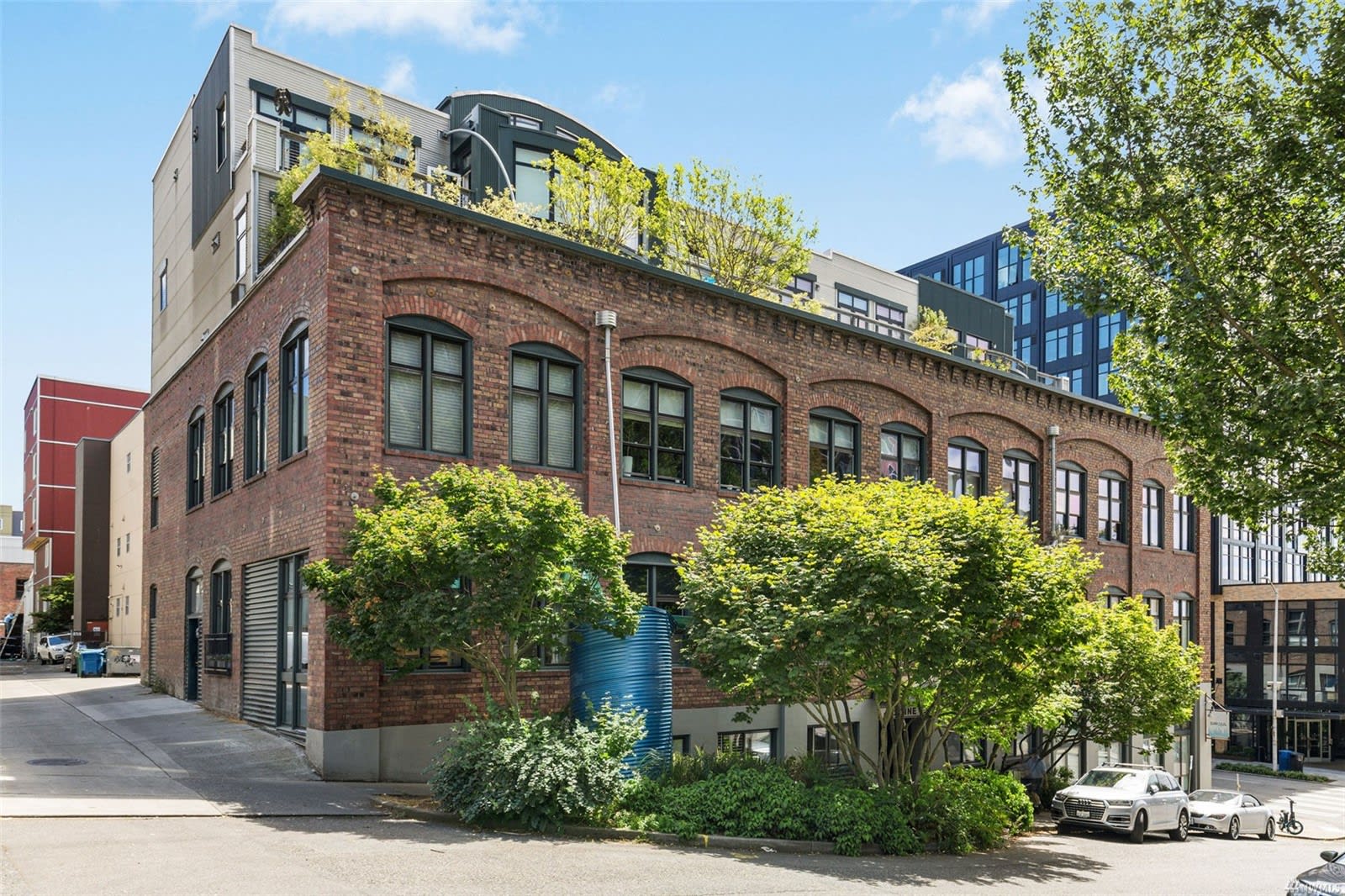 Features
Address: 81 Vine St, Seattle 98121
Year Built: 1914
Developer:
Architect:
Units: 24
Neighborhood: Belltown


Description

81 Vine is not just a residential building, it's a piece of Belltown's rich architectural history, and a star on Seattle's real estate stage. This awe-inspiring structure, originally a 1914 printing factory, underwent a meticulous renovation by the award-winning Geise Architects in 1999. It now houses 24 mixed-use residences and lofts, each featuring high ceilings, open floor plans, exposed brickwork, beams, and large windows.


This project represents a masterstroke in the preservation and revitalization of historic buildings, blending the old with the new to create unique, street-friendly commercial spaces and loft living. Its stately brick façade is adorned with parapet corbels, large brick arches over pairs of windows, and a solid concrete base. These original elements are complemented by modern industrial forms and materials, the signature style of Geise Architects.


And if the historic charm and stunning architecture aren't impressive enough, 81 Vine boasts a rather famous former resident: Jeff Bezos, the acting CEO of Amazon.com. He once called this extraordinary Belltown building his home.


Situated mere steps from the bustling Pike Place Market, the serene Olympic Sculpture Park, and the stunning waterfront, 81 Vine offers the best of Belltown living. This location brings you closer to all that Belltown, a vibrant neighborhood in the heart of Seattle, has to offer.


Uncover the architectural marvel that is 81 Vine - where history, iconic design, and urban living intersect."