2200 Westlake
"2200 Westlake: A Triad of Architectural Brilliance in South Lake Union"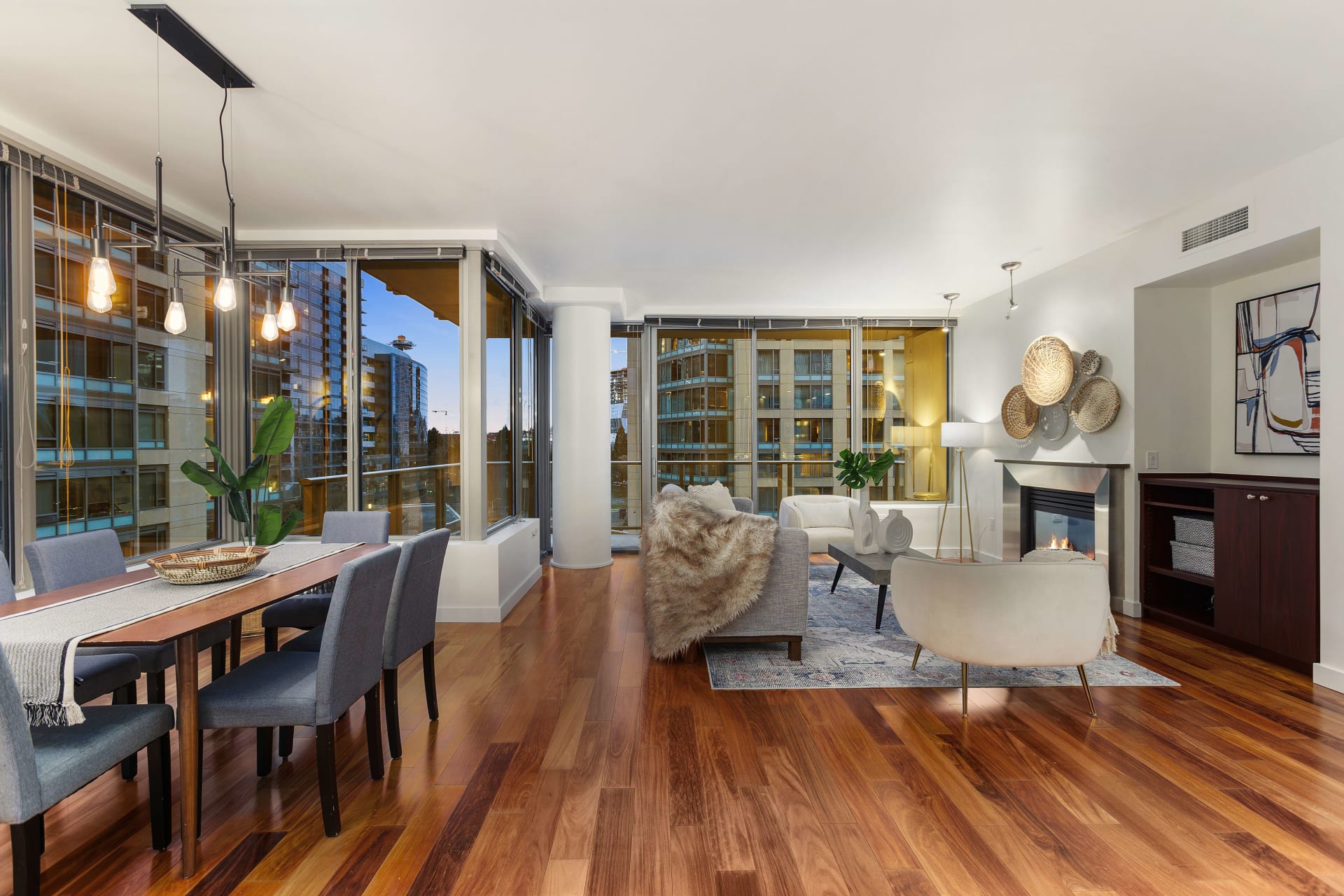 Features


Address: 900 Lenora St, Seattle, WA 98121
Year Built: 2006
Developer:
Architect: Collins Woerman , Weber-Thompson Architects
Units: 260
Neighborhood: Denny Triangle


Description


"
2200 Westlake
: A Triad of Architectural Brilliance in South Lake Union"
"2200 Westlake, a vibrant development nestled in the pulsating
South Lake Union neighborhood
, encapsulates an eclectic mix of residential, hospitality, and world-class retail spaces. Masterfully designed by the acclaimed
Colins Woerman
, this project features three distinct structures - Aria, Azur, and Arte, all skillfully constructed with a fusion of floor-to-ceiling glass, architectural concrete, and an elegant blend of brick and steel.
Exquisite interiors and bespoke floor plans were meticulously crafted by
Weber + Thompson
, ensuring a captivating aesthetic across all buildings. Standing tall at 18-stories, the
Aria Tower
hosts the prestigious Pan Pacific Hotel and 33 luxury condominiums. Notably, it also houses renowned retail outlets including
Whole Foods
,
Seastar
, and
Tutta Bella
. Azur, a 12-story edifice, encompasses 102 sophisticated homes, while the 15-story Arte is home to 126 contemporary units. Thanks to their strategic location and impeccable design, these architectural marvels offer a remarkable urban living experience in
Seattle
."


2200 Westlake, South Lake Union condos, Collins Woerman, Weber + Thompson, Aria tower, Azur tower, Arte tower, Pan Pacific Hotel, Whole Foods, Seastar, Tutta Bella, Urban living, Luxury condominiums, Architectural design, Retail outlets, Seattle real estate.