5 City Lofts Worth A Look
Are you a loft lover? We are paying attention so you don't have too. We found Seattle Lofts for sale that you can view immediately.
Lofts make up a small percentage in terms of total Seattle inventory. They are often wanted and rarely available. Unlike New York, Boston or Washington DC, Seattle is a relatively new city that hasn't had too make convertible warehouses or abandoned buildings to convert. There are however a number of builders that taken a contemporary crack at re-creating the coveted architectural design. The 2 areas in Seattle with the most density of lofts are
Capitol Hill
and
Pioneer Square
. In fact, Capitol Hill has a converted Fire Station, and Pioneer Square has century old buildings once lost in the Seattle fire that have over time, converted into lofts – we sold a number of them over the years. So without further ado, here is our list.
1310 Union Lofts St #202 (Capitol Hill)
Price – $865,000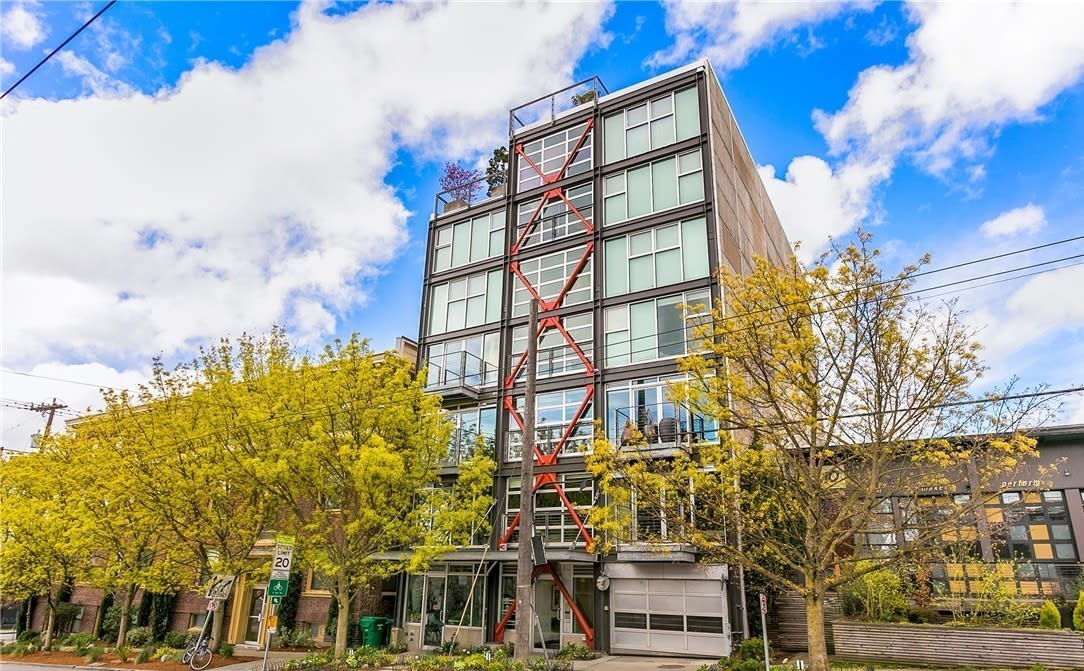 This building stands out as you drive through Capitol Hill. There are 5 stories and just 8 units in the building. Once an AIA Design Award winner the building was completed in 2001. It is a mix of glass, steel, concrete and mostly contemporary finishes. The unit has just one bedroom, but is nearly 1,500sf. The unit has a mix of glass doors and is a very open floor plan.
210 3rd Ave Unit #2D
Price – $749,000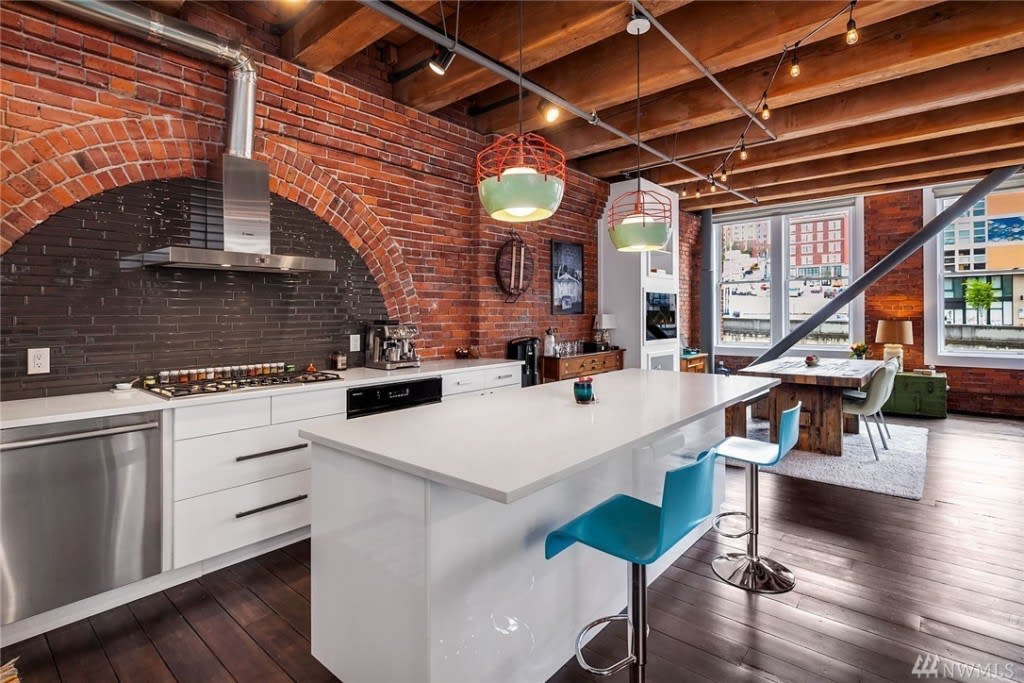 210 3rd Ave
or The Lofts are a building we are very familiar with. We've sold 2 penthouse units in the building and have spend countless hours at the location. These units are incredible. The building was burned down during the great Seattle Fire. Once rebuilt, the building went through many different businesses and uses until it was converted to condo. The units have timber beam ceilings, many with original hardwood floors and beautiful exposed brick. It's a must see.
1812 19th Ave #312, Seattle 98122
Price – $599,950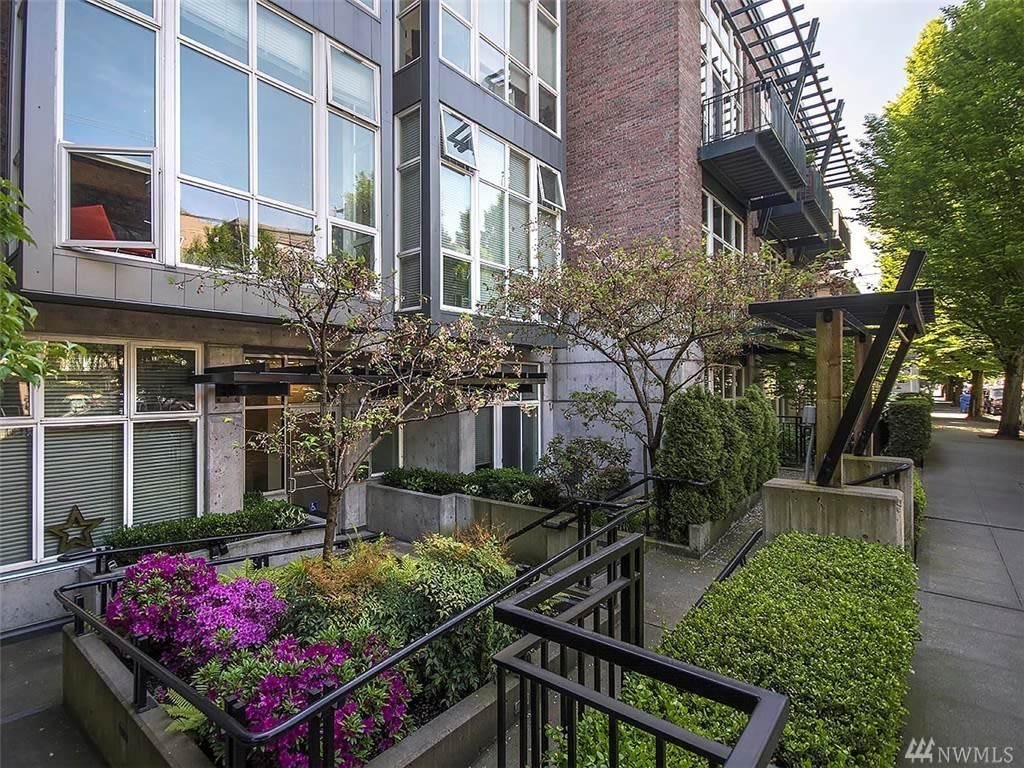 The 19th Ave Lofts is a cool loft project located on the East Slope of
Capitol Hill
. The street is gaining popularity with great restaurants like
Tallulah's
and other cafes and shops within walking distance. 19th Ave lofts offers a cool variety of units (55 total) on 3 floors of living space. This chic 2 story unit has a little over 1,000 sf with a very nice mix of materials. Wood beams, concrete floors, glass and steel. A bit of a bonus with 2 parking stalls as well. If you haven't been to 19th Ave Lofts, we think its worth a look.
80th S Jackson St #205
$525,000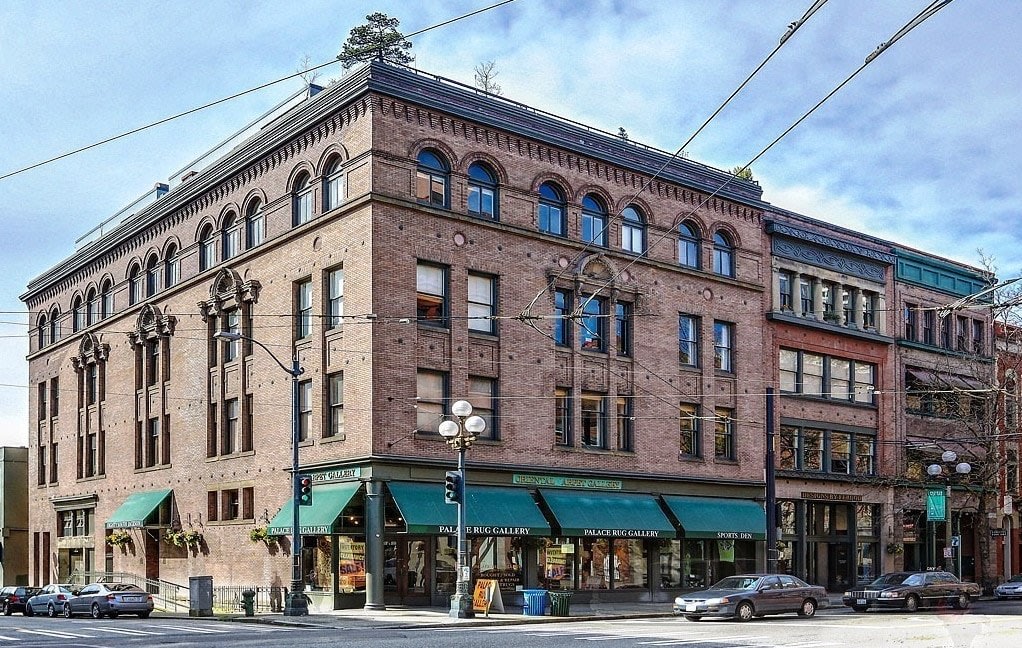 This killer 5 story building has 27 units and was built during the Klondike Gold Rush in 1880. It was combined with an neighboring building (the Squire) in 1984 and was converted to condos. In addition to its awesome
Pioneer Square
location, 80 S Jackson units are rarely available and highly sought after – especially given the history of the building. This particular unit has 1,100 square feet of living space with 15 foot soaring ceilings. The asking price? $525,000 [listing c/o Rita Harris]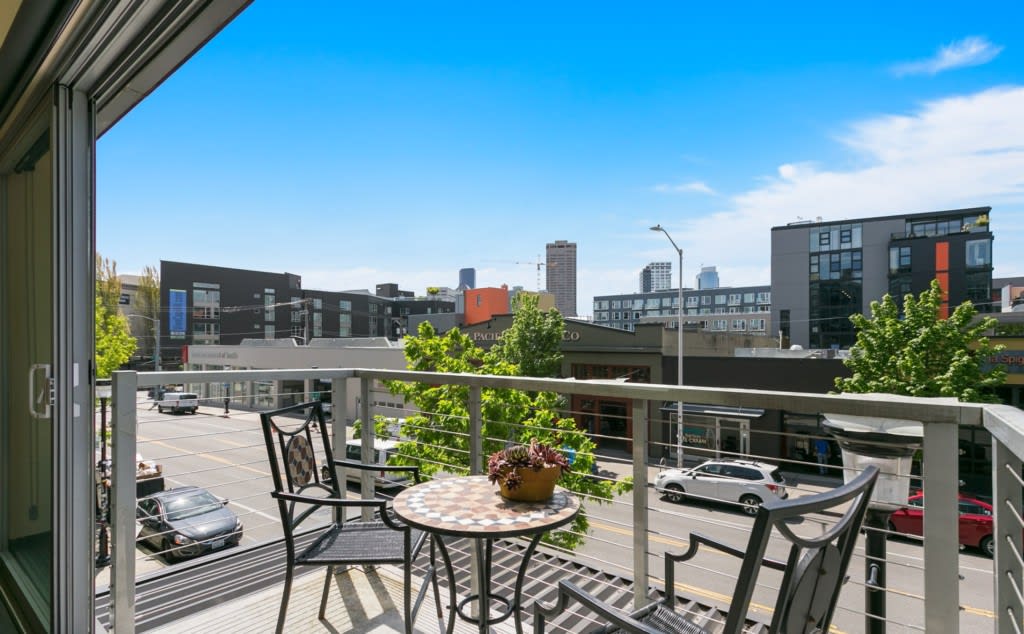 Last but not least is this cool little corner unit at Trace in Capitol Hill. The location is amazing – the 12th corridor on Cap Hill has some of the best restaurants and bars within blocks of your front door. Trace was a building that found away to have two unique interior build outs. Some units ended up cool and contemporary and the other units ended up like historic lofts – exposed brick, HVAC, timber beamed ceilings, etc… The building typically doesn't disappoint. We've sold in the building before and love the location. If you want to check it out over the weekend, there is an open house on both Saturday and Sunday. [listing c/o Redfin]