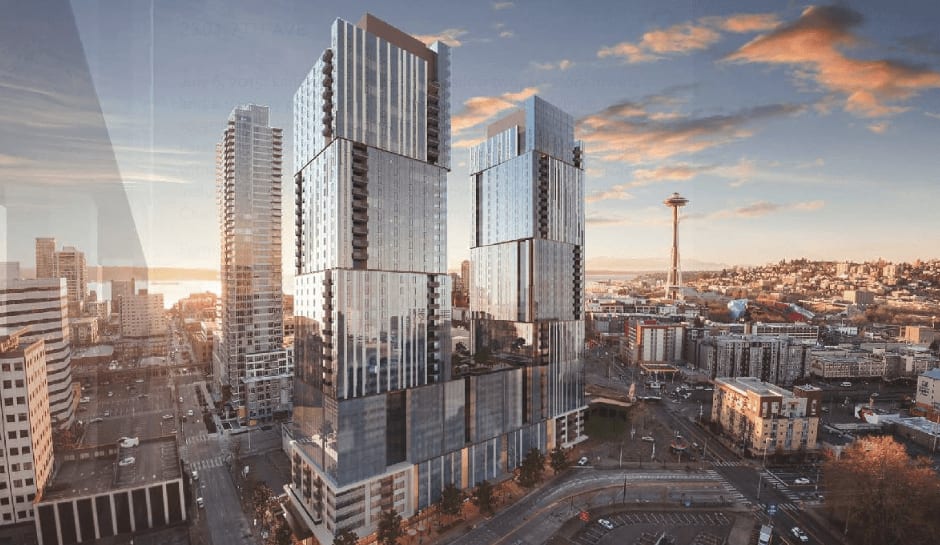 Which Massive Twin Tower Project Will Leave Its Mark On The Seattle Skyline
Among all of the towering cranes in the Seattle skyline, there is an interesting storyline that involves 2 developers who have similar visions on what they want to build. It has become a bit of a race. Both the Seattle Times and the DJC have covered the story and for good reason. There is one massive block of real estate in the
Denny Triangle
that could showcase 2 projects including 4 towers of residential units. The developers of these sites are quickly moving through the approval process with the City of Seattle. The intriguing element to this story is figuring out which project will be built first. Why can't they both be built? Well, its a little complicated.
Dating back to 2006, Seattle, much like its neighbors (Vancouver and San Francisco) changed their zoning code to force developers to be more thoughtful in their design. In certain areas of Downtown, new developments must be set-back to create more open site lines and to eliminate the feeling of boxed concrete. The inspiration is to create pedestrian friendly streets and preserve view and sunlight for existing structures. There are stipulations to the code and work-arounds for buildings built prior to the zoning code change but in this particular case you have two massive projects racing to get their permits.
The City of Seattle's Tower-Spacing Guidelines ultimately limit the size or force a competing project to change their building design if they are not first (unless they are granted a waiver). So how does the city decide who wins? The first developer to receive their Master Use Permit or MUP is first in line. The competing project is left to either appeal the decision for a waiver or change design plans. So here is a look at the two projects:
2301 Seventh Ave
Developer: Clise Properties
Architect: Graphite Design Group
Project Details:
40 stories
638 residential units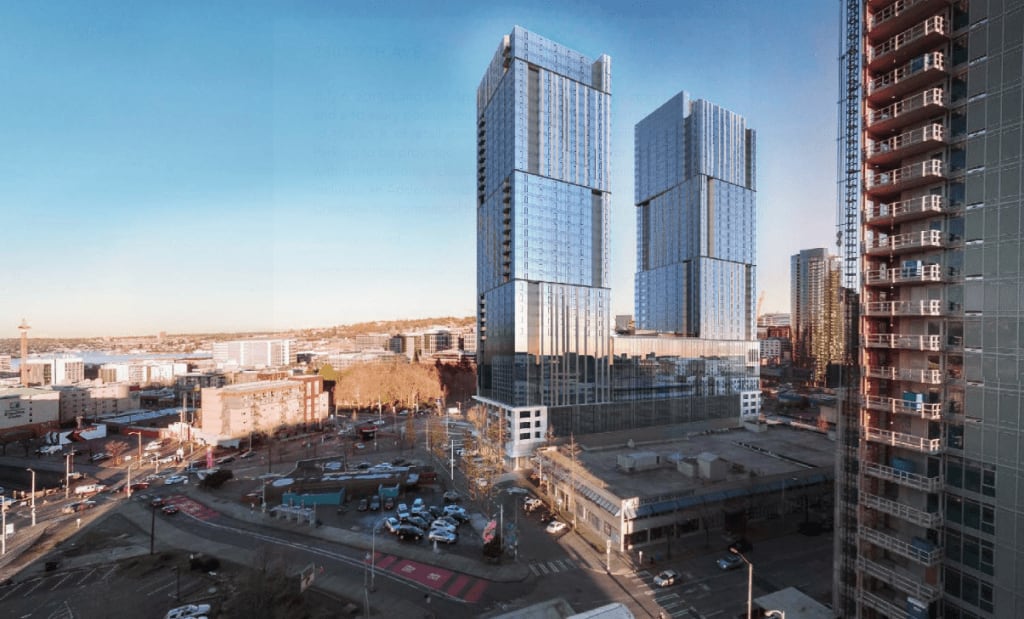 2300 Sixth Ave
Developer HB Management
Architect: VIA Architects Seattle
Project Details:
41 stories
1,016 units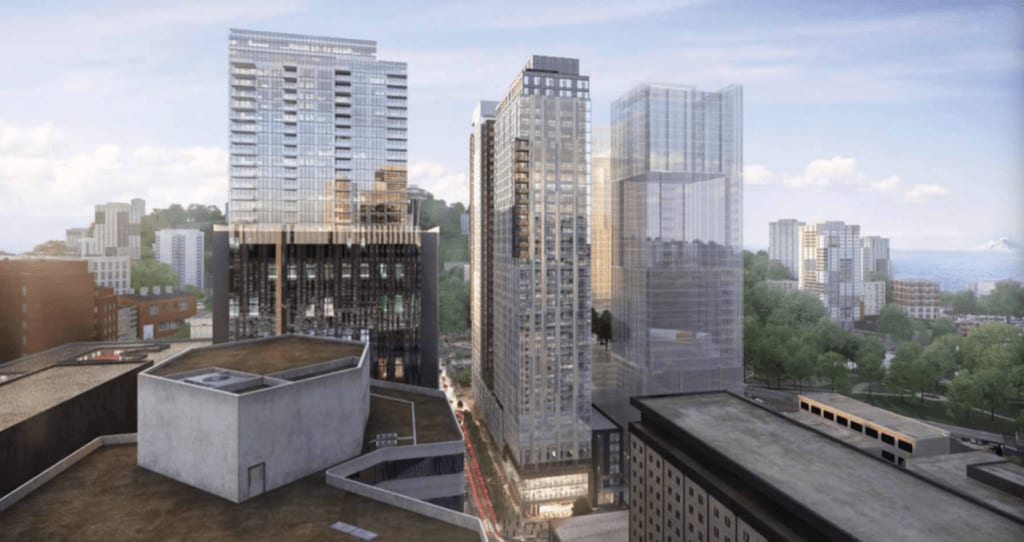 We will continue to stay on top of the story. The immediate impact for any neighboring Seattle condos would obviously be felt at Insignia Towers. If I were a Northeast facing unit, I would be rooting for 2301 Seventh (the Clise Property). For one, it has a cooler design and secondly, it fronts on 7th and not 6th ave – creating better spacing between the two projects.