Tour A $2M Seattle Penthouse, South Lake Union
My client bought this unit back in 2017. At the time, the unit was only 8 years old. One could argue that the finishes were still good, relatively on trend and not too dated. With that said, my client envisioned a much different unit. She hired an interior designer and completely transformed the space. See below for a list of upgrades and updates made to the unit. I've also included a document below to show some of the benefits that come with living in this
South Lake Union
condo tower.
See below for a list of improvements – the entire unit was transformed. New floors, new kitchen, high-end appliances, new counter-tops, new hardware, lighting, fixtures, home automation, black-out blinds, noise reducing drapes and more.
Custom furnishings make a huge difference. My client spent over $100,000 on furnishings. In my opinion when rugs, chairs, sofas and beds are made to order, it can completely elevate an interior space.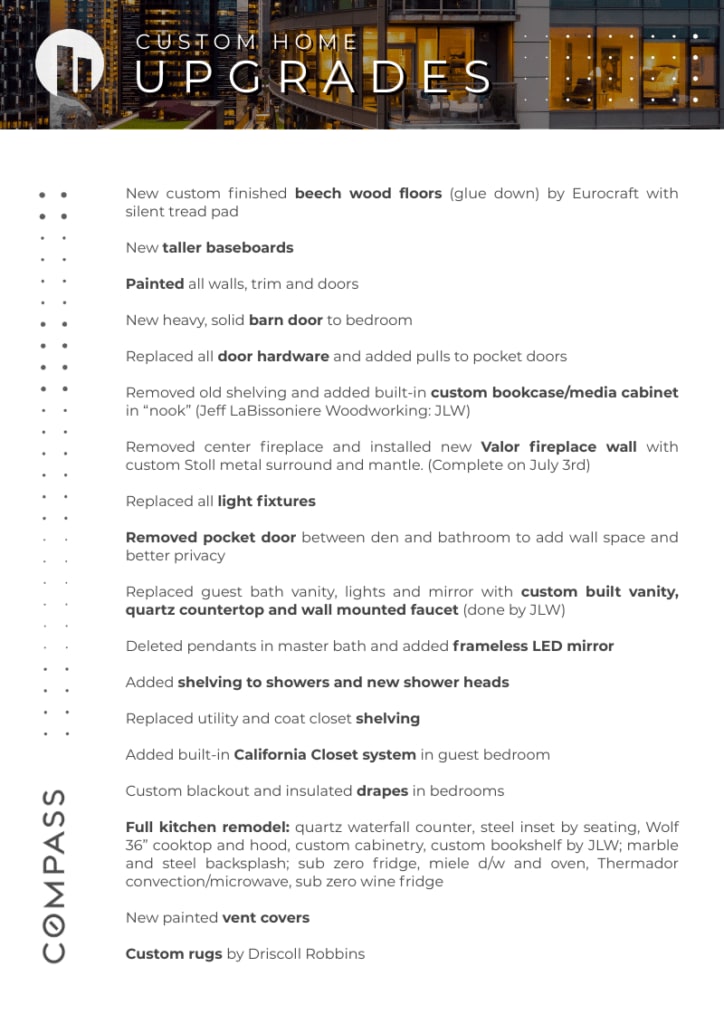 For those of you that follow the blog, you would have read in the past how much I like Enso. It has always been in my top 10 buildings in the city. I always envisioned Denny and Westlake as the epicenter of the "new" downtown Seattle.
Enso is perfectly positioned for the growth that has surrounded the building. On top of that, with only 135 units, the building has privacy that most other high-rises can't experience. I think this will be the catalyst for the next buyer. You can choose to live Urban, but also have some semblance of privacy and anonymity.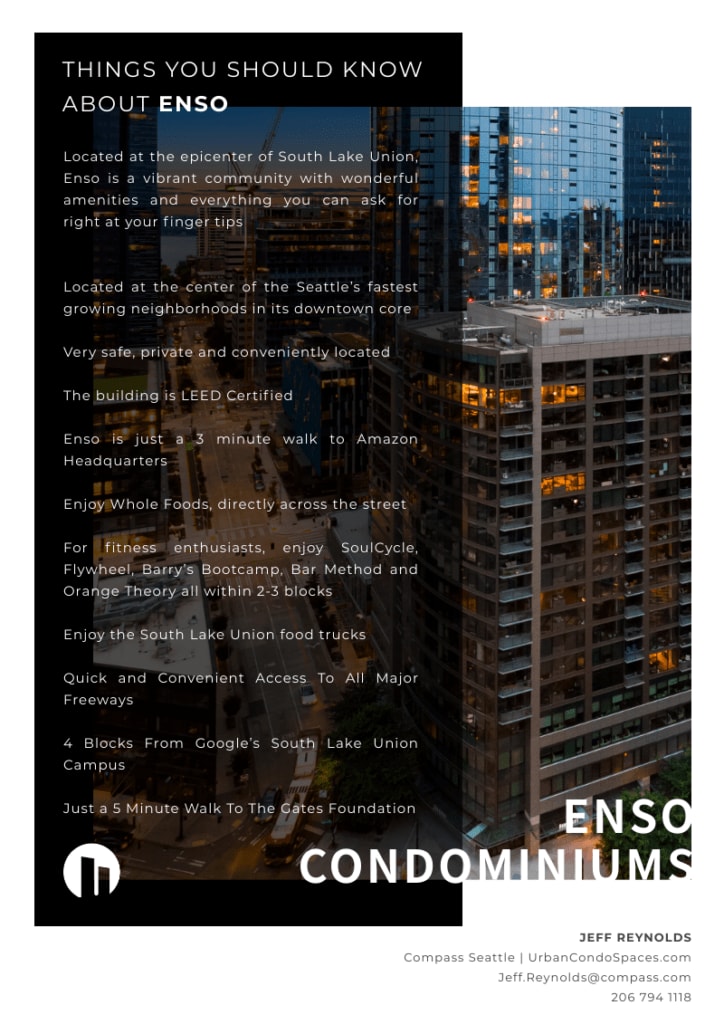 Thinking about Buying or Selling a condo soon? Click the photos below to Download our free guides for Seattle condo buying and selling!