Top 10 Most Expensive Condo Sales 2021
Let me show you the 10 most expensive Seattle condo sales in 2021. 2021 was quite a year. As the Downtown core dealt with protests, homeless, coronavirus, and a new Mayor the condo market slowly recovered and posted some very significant sales.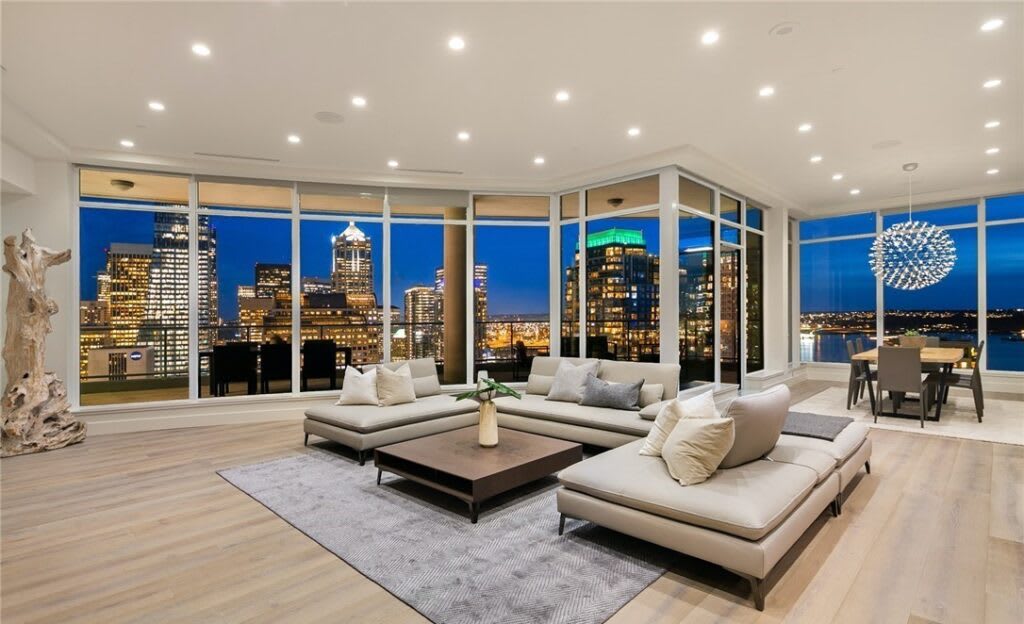 Number One – Most Expensive Condo Sale in Downtown Seattle in 2021
Sale Price – $7,000,000
3 Bedrooms, 3.25 Bathrooms
4,522sf
Escala
, located at 4th and Virginia is a beautiful concrete and steel building in the heart of Downtown Seattle. Penthouse Unit #3102 is a special residence and it's no surprise it was the top sale of 2021. It offers over
4,500sf of luxury space with spectacular views in nearly every direction. Listing and Photos c/o Scott Wasner.


Fun Fact – This unit included 5 parking stalls with the purchase.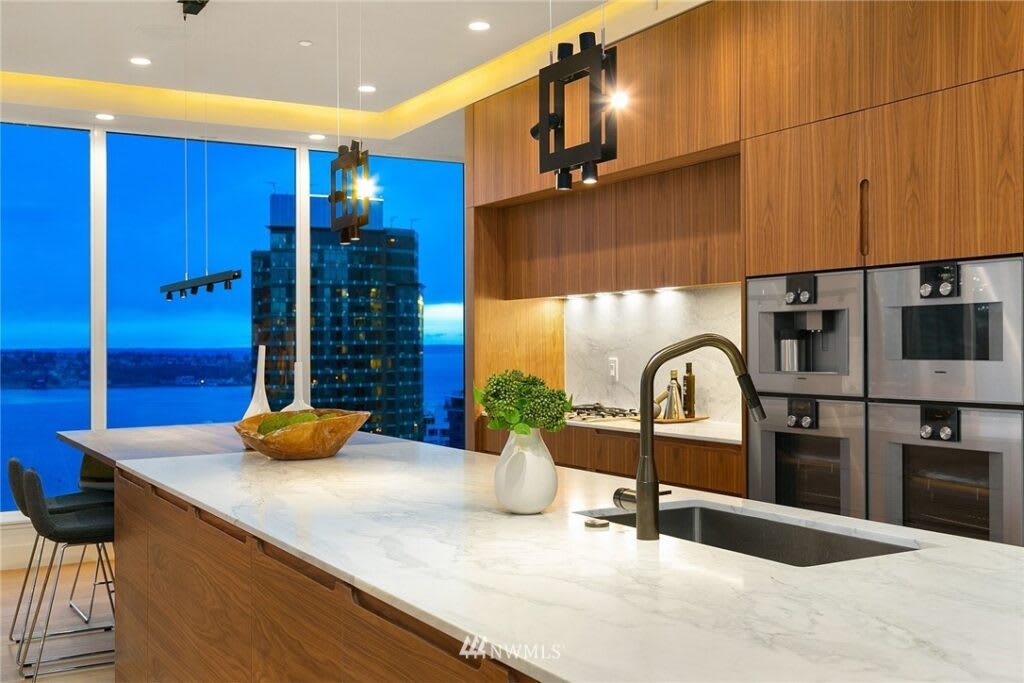 Number Two
Penthouse 3002 was number 2 on the list this year. Similar to Penthouse 3102, this penthouse offers over 4,500sf of living space. Every detail was handpicked and the fit and finish were perfect. Escala is famous for its involvement in the romance novel that went viral and eventually went to Hollywood –
50 Shades Of Gray.
Listing and Photos c/o Scott Wasner.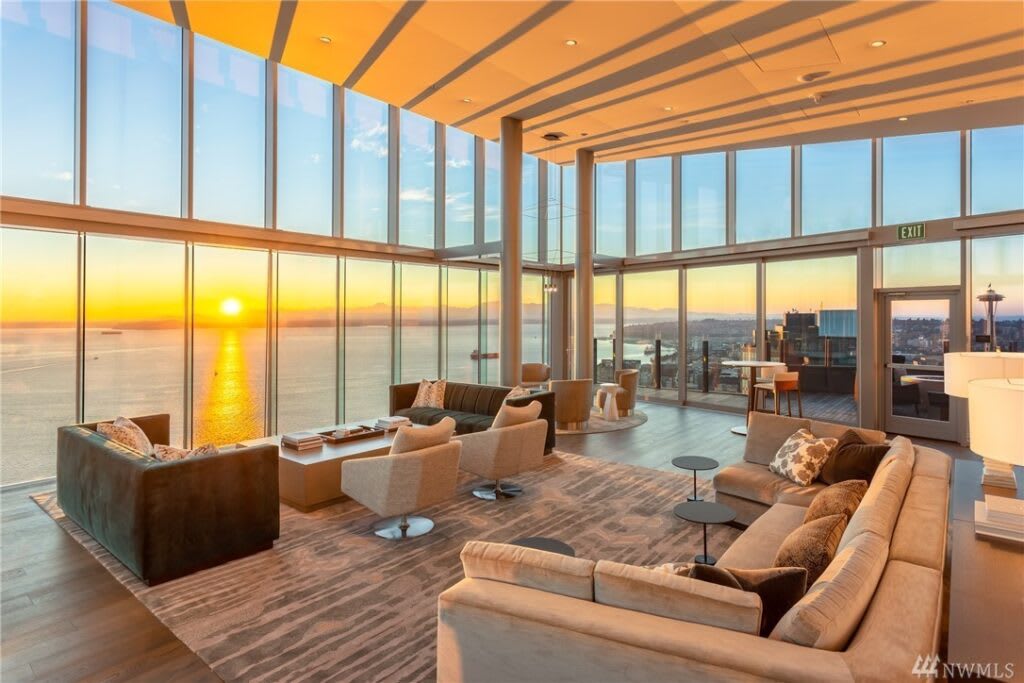 Number Three
The Emerald burst onto the condo scene in the middle of the pandemic. A new construction tower that sits directly above Pike Place Market in the West Edge neighborhood of Seattle. Unit 3605 is a Northwest-facing Penthouse – 2 bedrooms and 2.5 baths. Although moderately sized, the unit has huge views of the Puget Sound and the Olympic Mountain range.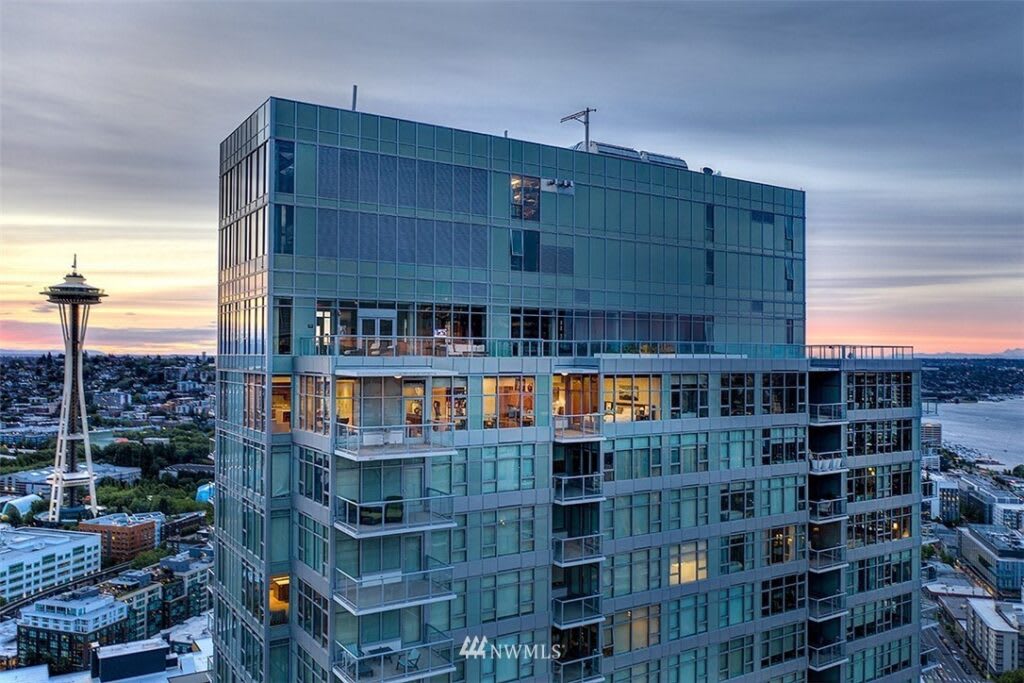 Number Four
Insignia Towers, completed in 2016 is special. Canadian developer Nat Bosa of Bosa Development finished the project just 5 years ago. Penthouse #4004 is a Southwest-facing penthouse with city, sound, and mountain views. Insignia, known for its rooftop deck and robust amenities will be a staple in the Downtown Seattle condo scene for years to come.


Photos and listing c/o Michael Doyle (Windermere).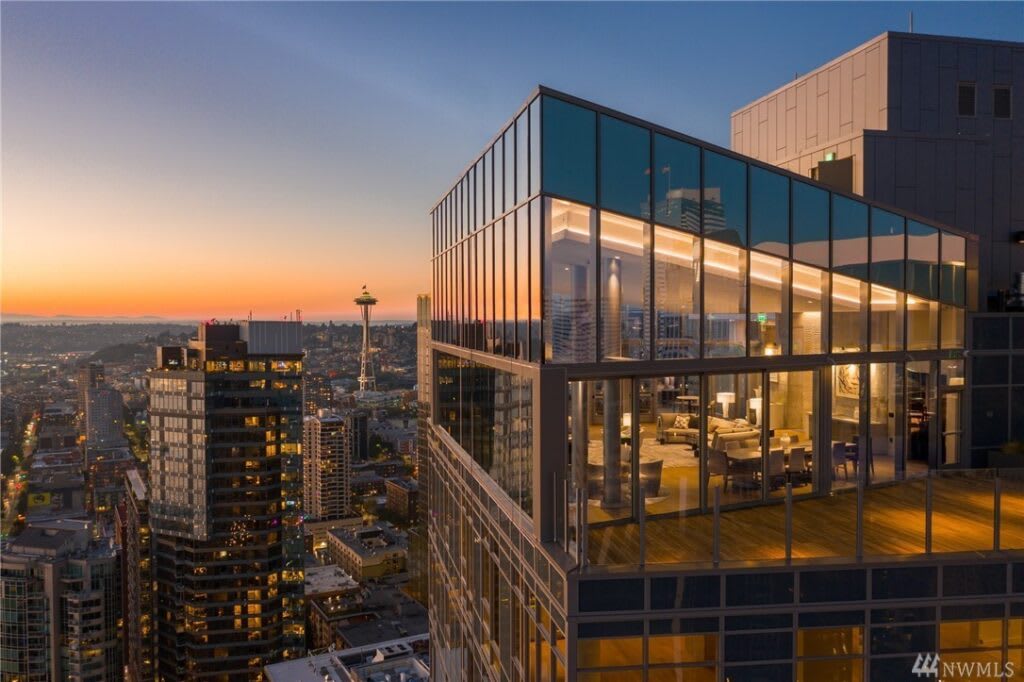 Number Five
This is the second time Emerald broke the top 5 most expensive condo sales for 2021. This doesn't surprise me one bit. Emerald is the first new construction highrise condo delivery since LUMA and Insignia Towers.


Listing and Photos c/o Polaris Pacific.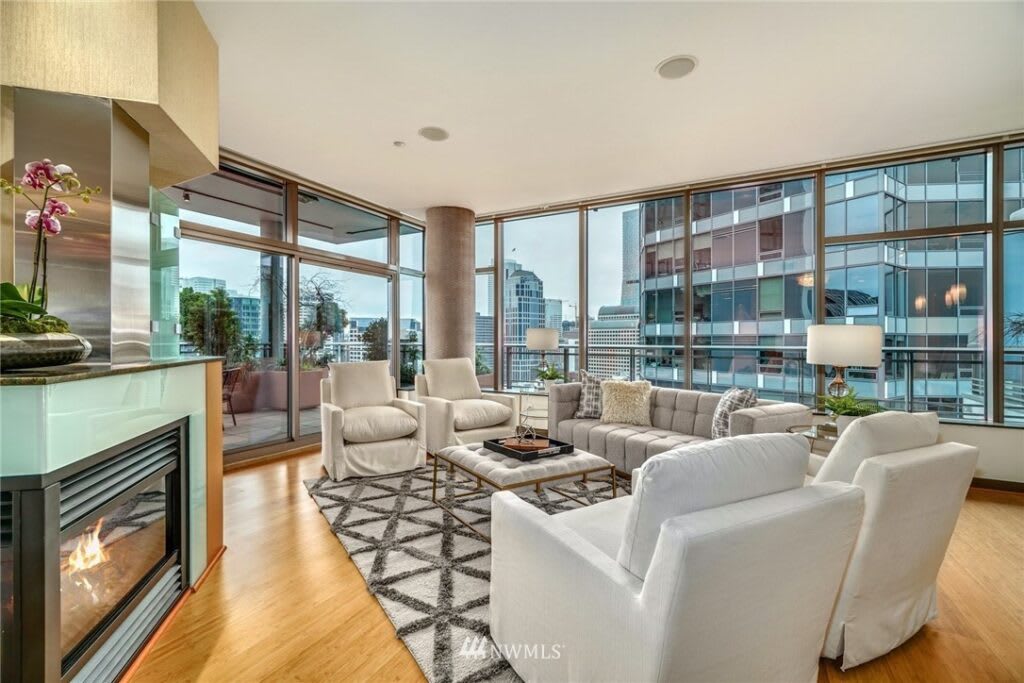 Number Six
Cristalla
has left its mark on the Seattle skyline. Look for the yellow-stripe design detail at the top of the 2005 built condo project. Great amenities include a newly remodeled rooftop deck – Unit 2302 is 2,218sf of luxury space high above 2nd and Virginia where it is located. The building sits just blocks away from Seattle's Pike Place Market in the
West Edge
. Cristalla continues to sell at record numbers because the air-rights were purchased by the developer. In buying "air rights" the owners of West Facing units can sleep well at night knowing that a highrise can't be built in front of them blocking the views.
Listing and Photos c/o Carmen Gayton (Winderemere).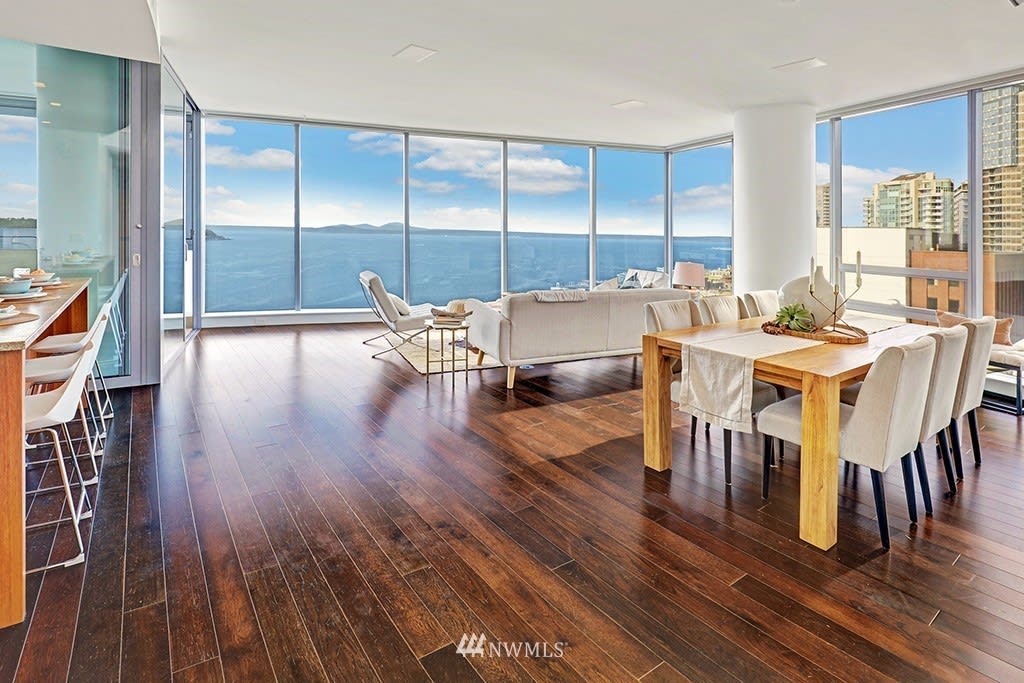 Number Seven, Eight, Nine, and Ten
Fifteen Twenty-one – 1521 2nd Ave #2100, 2204, 3501, and 1700 (photos and listings c/o Sandy Justen, Julie Binaz, Jenee Curran, and Christopher Sadowsky)


The last 4 units in our top 10 most expensive condo sales all happen to be located at 1521 2nd Ave. This project is better known as Fifteen Twenty-One. It's considered by many as one of Seattle's most luxurious condo communities. Located on 2nd Ave directly across from Pike Place, 1521 has the ultimate staying power. Perfect location, big views, large interior layouts, and fantastic amenities.




That wraps up our list for the most expensive condos sold in Seattle 2021. I hope you enjoyed it. If you have any questions, feel free to reach me at [email protected]