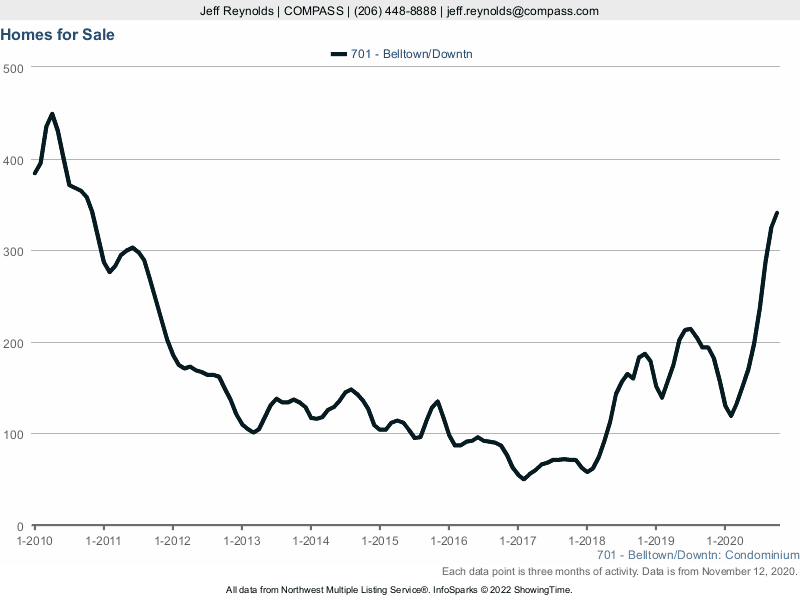 This week shows yet another decrease in Seattle condo inventory. I have been keeping week over week data showing the total number of Seattle condos for sale. As you'll see below, back in late April, we had just 154 units on market. Inventory peaked at 355 units and now the trend appears to be going lower – currently at 316. With that said, it is not exactly how it appears.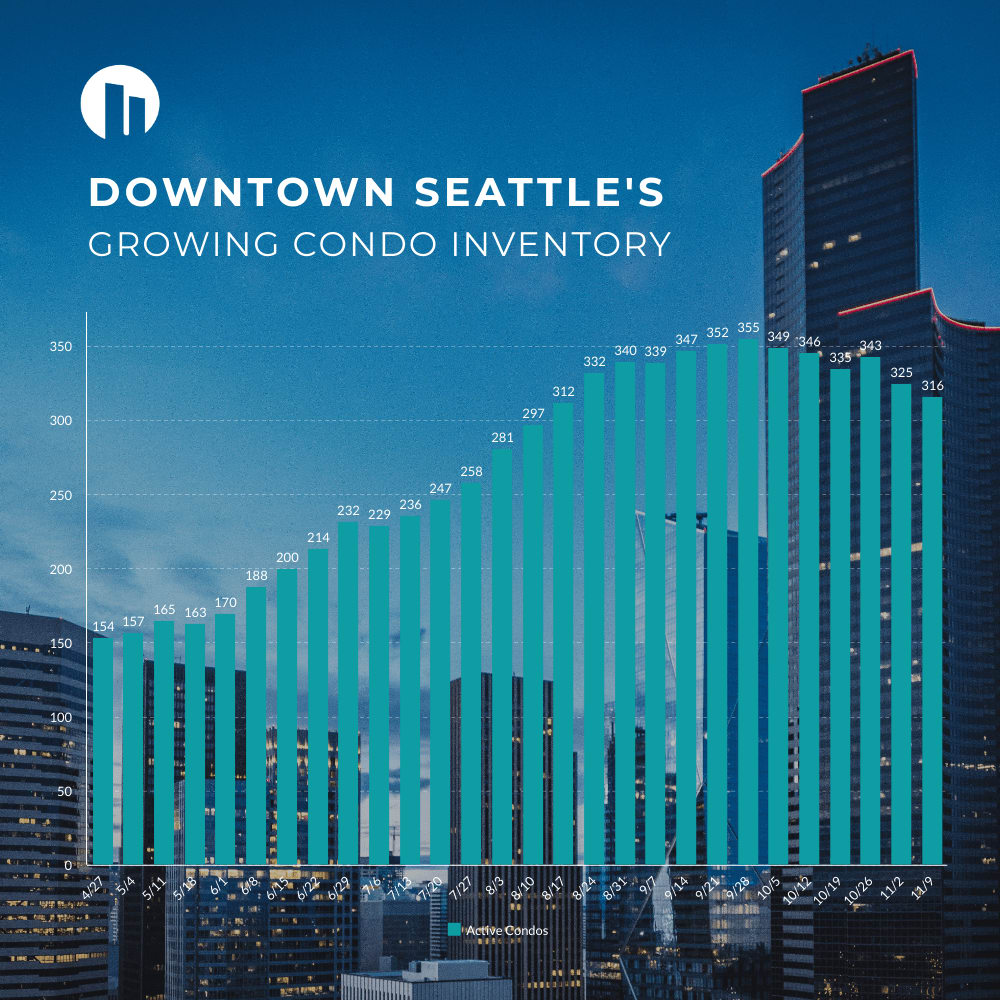 I'm going to give you an example of why it is very important to analyze all the data and not just segments. Naturally, our instinct would be to notice that inventory went up, peaked in September and then has moved down. The question we need to ask, is "why?".
There are 2 ways that inventory can decline. It is either absorbed (pending sales) or it is removed (expired/canceled). In the last 90 days, there have been 65 units that have expired. In addition to that, there were 109 owners that canceled their condos from being listed on the market. That is a grand total of 174 units that were removed in the last 90 days.
So what this shows us is that frustrated Sellers have thrown their hands up and removed their units from the market. There were some sales – in fact in the last 90 days, there were 119 condos that sold. Including these 2 units at Four Seasons that totaled nearly $19M in sales.
Now let's get back to the Virus and the Vaccine.
Markets go up and they go down. I think we are in the best buying market we have seen in the Downtown Seattle core in the last 10 years. Not since the great recession have buyers had this much leverage to drive prices lower as sellers attempt to find their Buyers.
Here are my thoughts. You might consider buying a Seattle condo if you want to invest at a decade low. Maybe you believe in a turnaround story with Seattle City Council, the homeless issues and Coronavirus all together. As these issues turn the corner and conditions improve, I think those bullish buyers that took the opportunity to purchase will look back with great pride in their willingness to invest while others were watching.