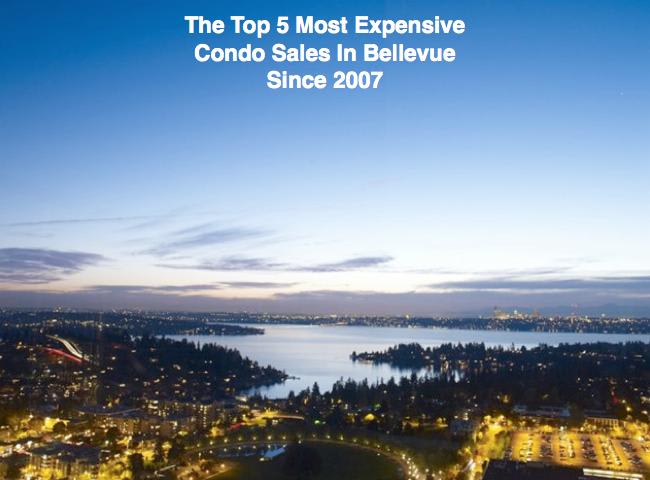 My curiosity had the best of me today – I wondered what the most expensive condo sale in Downtown Bellevue was in recent years. I pulled the 5 most expensive sales since August of 2007. Here they are – enjoy!
1) One Lincoln Tower Unit 3704 – Sale Price $3,990,000
Size: 3,007 | Price per square foot: $1,326.90 | Sold 5/25/2012
Bedroom: 2 | 2.5
Number 1 on our list sold in June of this year. Unit 3704 at One Lincoln Tower is pretty cool. It has an enormous master suite, state of the art media, custom lighting and shades and floor to ceiling windows that look all the way across the lake to Downtown Seattle. One Lincoln Tower is a "condotel" sharing its building with the Westin. Amenities include, swimming pool, entertainment room, fitness facility, hotel services and a 24 doorman. One of the best features of One Lincoln Tower is the skybridges that connect the condo project to the Bellevue Square Mall and the rest of the
Bellevue Collection
.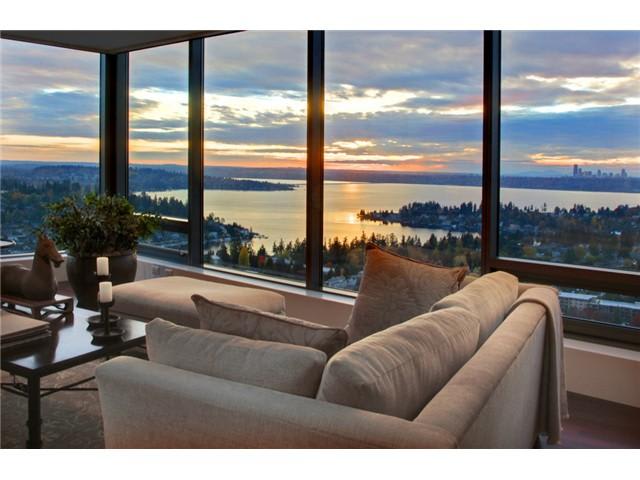 2) One Main Street Unit 1001 – Sale Price $3,170,000
Size: 4,358 | Price per square foot: $727.40 | Sold 02/08/2010
Bedroom: 3 | 3.5

One Main Street is a newer project completed in 2010. Unit #1001, was sold to a very lucky buyer. It has west facing views, sylish interiors and a massive outdoor deck. The best kept secret about its location is that right outside your door you have Downtown Bellevue Park, phenomenal restaurants and just a short walk to Bellevue Square Mall and Meydenbauer Bay.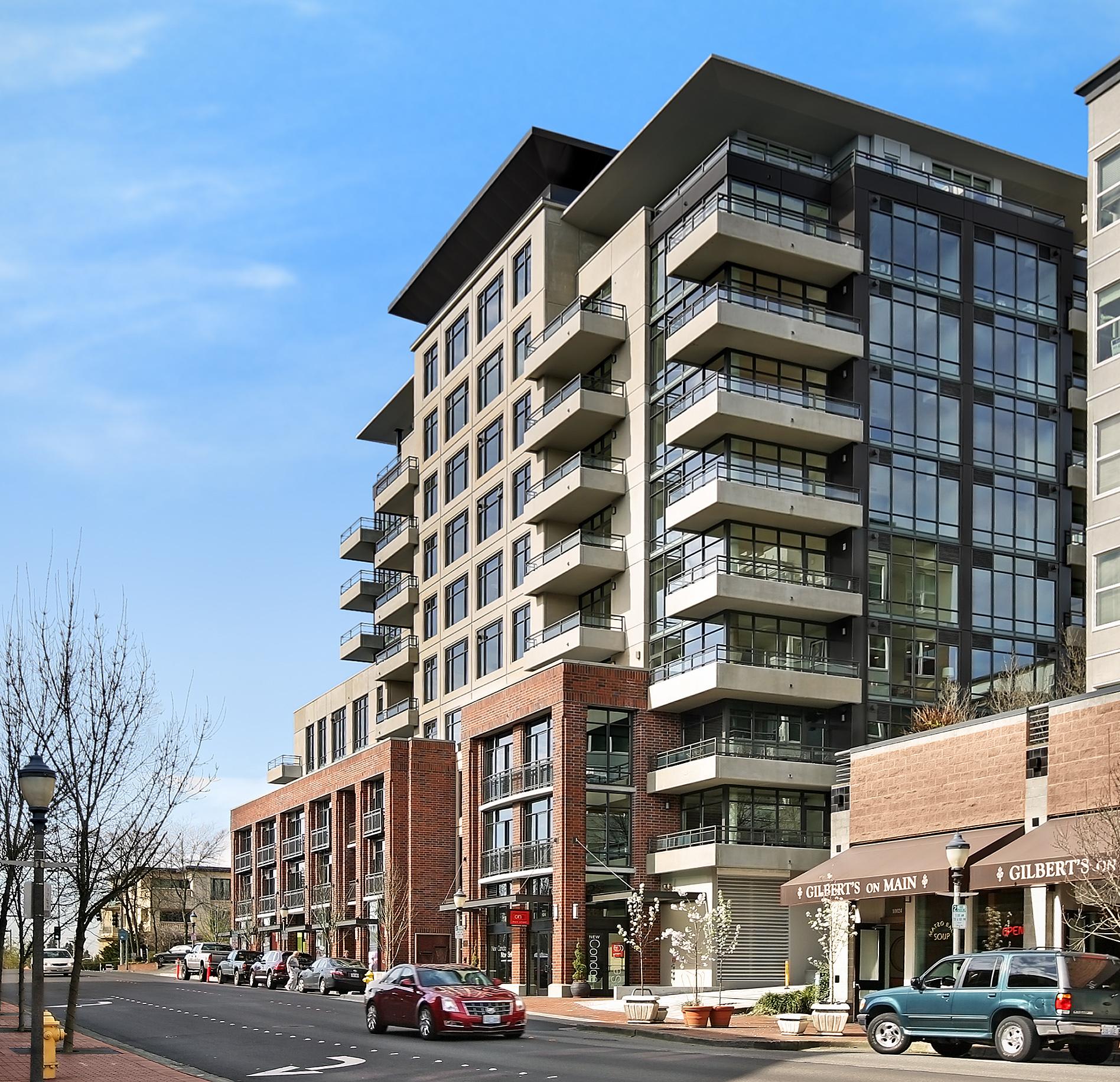 3) Bellevue Towers Unit 4101 – Sale Price $2,349,000
Size: 2,620 | Price per square foot: $896.56 | Sold 10/29/2009
Bedroom: 2 | 2.25

Bellevue Towers is one of the newest kids on the block. It was completed in 2008 and has 42 and 43 stories of high-end luxury space. The projects signature amenities include 25,000 square foot urban garden, a spa, fitness facility, movie theatre, guest suites, homeowners lounge, fully stocked kitchen with entertainment room, private terraces and a 24 hour concierge – not bad eh? Unit #4101 is a stunner. It features high-end finishes and more windows than walls. HOA dues on this luxury pad come in at $1332 per month! The unit also includes 3 deeded parking stalls and views that nearly reach West Seattle.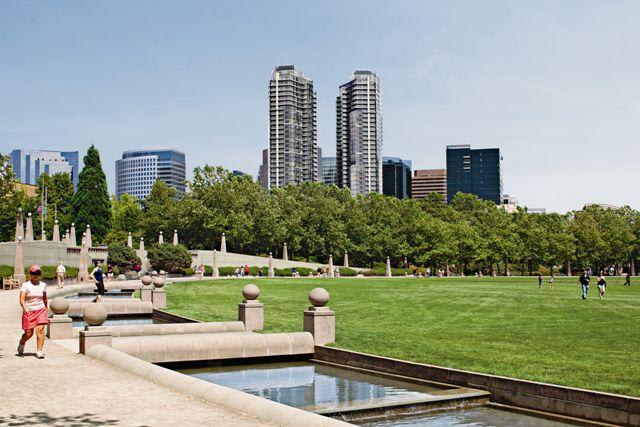 4) One Lincoln Tower Unit 4102 – Sale Price $2,300,000
Size: 4,058 | Price per square foot: $566.78 | Sold 03/30/2012
Bedroom: 2 | 2.5

This may have been the deal of the decade. Over 4,000 sq ft for less than $600 per square foot. This was a phenomenal buy. It was sold by EastWest Bank after they foreclosed on the former owner. We've posted about this unit a number of times. 4102 is incredible – it features 2 beds, 2.5 baths, 2 fireplaces, 20 foot ceilings, luxury finishes, island kitchen, custom library, large master suite and floor to ceiling windows. This unit makes my head spin I love, love, love it!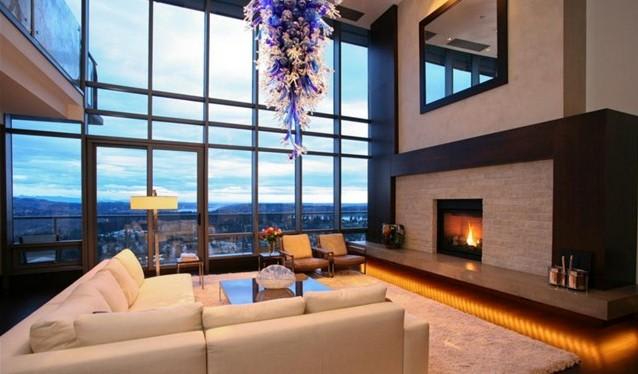 5) Bellevue Towers Unit 4105 – Sale Price $2,288,905
Size: 3,403 | Price per square foot: $672.61 | Sold 04/03/2012
Bedroom: 2 | 2.5

The last unit to make our list is another fabulous super-pad from Bellevue Towers. Unit #4105 comes in at 3,403 sq ft with a cool $20,777 annual tax bill. Yikes. Many would say its worth it though when you see what the unit has to offer. It features stone counters, top of the line stainless appliances, custom lighting, blinds and jaw-dropping views. This LEED certified building is one of kind. As mentioned before in our "#3" most expensive unit, the steel and concrete Bellevue Towers structure is secure, has a great location and is packed full of amenities.