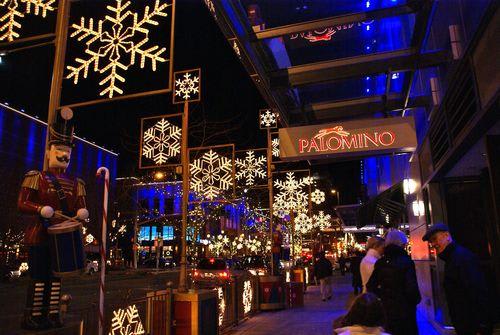 Have you been to Snowflake Lane yet?
It is one of the best events each holiday season in the City of Bellevue. Each night at 7pm until December 31st, the Bellevue Collection offers this fun filled family event. I've gone each year since it started and it never gets old.
At the intersection of
NE 8th and Bellevue Way
is the The Bellevue Collection (Bellevue Square, Lincoln Square and Bellevue Place). The sidewalks along these signature properties are filled with decorative holiday items. Large snowflakes, life-size drummer boys and holiday wreaths just to name a few. When the clock strikes 7pm, the streets come alive with human drummers, music and artificial snowflakes that fall from the sky. In my opinion, this is a must see. You'll thank me for it.
If you are lucky enough to live at One Lincoln Tower the view is right outside your window!
Parking: Free parking is available at Bellevue Square, Bellevue Place, and Lincoln Square.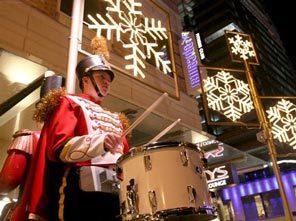 featured photo credit to Macgwyn
Drummerboy credit to Erika Schultz