Condos for sale in downtown Seattle continue to grow in popularity as more people discover all the city has to offer. The market is competitive in Seattle, with many homes only remaining active for six days. If you're interested in relocating to Seattle, partner with an expert real estate agent. Additionally, get to know more about what Seattle offers, from its beautiful waterfront parks to its museums, theaters, and restaurants. Seattle is an incredible place to call home, so keep reading to learn about some of the best shops and places to visit downtown.
Pacific Place
Avid shoppers will find many boutiques and plazas to peruse at the heart of the city along Pine Street. Downtown Seattle real estate is minutes from
Pacific Place
, one of Seattle's shopping malls, located at 6th and Pine. Covering five floors and 335,000 square feet, there's plenty to explore at this staple of Seattle retail therapy. Clean, bright, and modern, Pacific Place is primarily known for its 11-theater cineplex on the fifth floor and its mix of restaurants, though visitors can also browse retailers like Lululemon and Tiffany & Co. Just one block from Pacific Place at 5th and Pine, shoppers can also stop in at Nordstrom to shop brands like Chanel, Gucci, and Louis Vuitton. Pacific Place is open from 11 a.m. to 7 p.m. Monday through Saturday, with hours from 12-6 p.m. on Sundays.
Westlake Center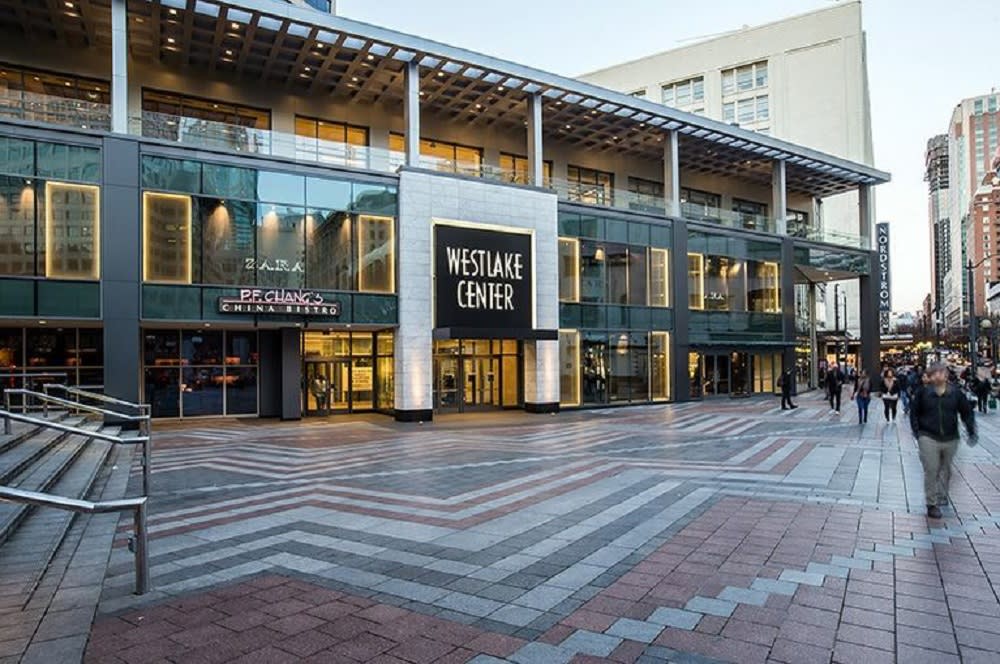 When looking into condos for sale in downtown Seattle, you won't be far from the
Westlake Center
, another great shopping mall at Pine and 4th. With four levels to explore, the Westlake Center offers a variety of retailers to Seattle locals while also acting as a stop along the Seattle Center Monorail line and the lower portion of a 25-story office building. Saks Off 5th and Zara are just two of the stores visitors can peruse. Across the street, locals will find several more retailers, including shops like Anthropologie and Urban Outfitters. The Westlake Center is open Monday through Saturday from 11 a.m. to 7 p.m. and 12-7 p.m. on Sundays.
Pike Place Market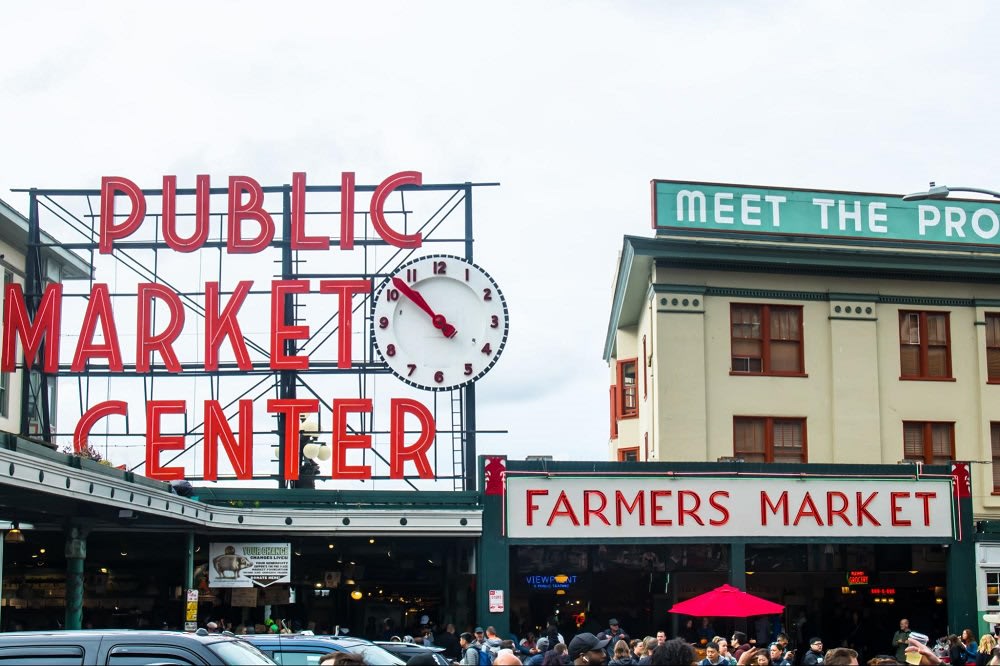 The
Pike Place Market
is Seattle's first farmers market, running continuously since 1907, and is often known as the location where Starbucks started. Hundreds of farmers, local vendors, and small businesses call the Pike Place Market home, which continues to be a staple of the Seattle community. The market brings together restaurants, buskers, and independent vendors who set up tables throughout the main hall. There are a handful of great boutiques in and around the market, from Fini to Zebraclub to the Earth, Wind, & Fire boutique. Pike Place Market is open daily from 9 a.m. to 6 p.m., though some restaurants keep different hours. The market only closes on Thanksgiving Day and Christmas Day.
Seattle Art Museum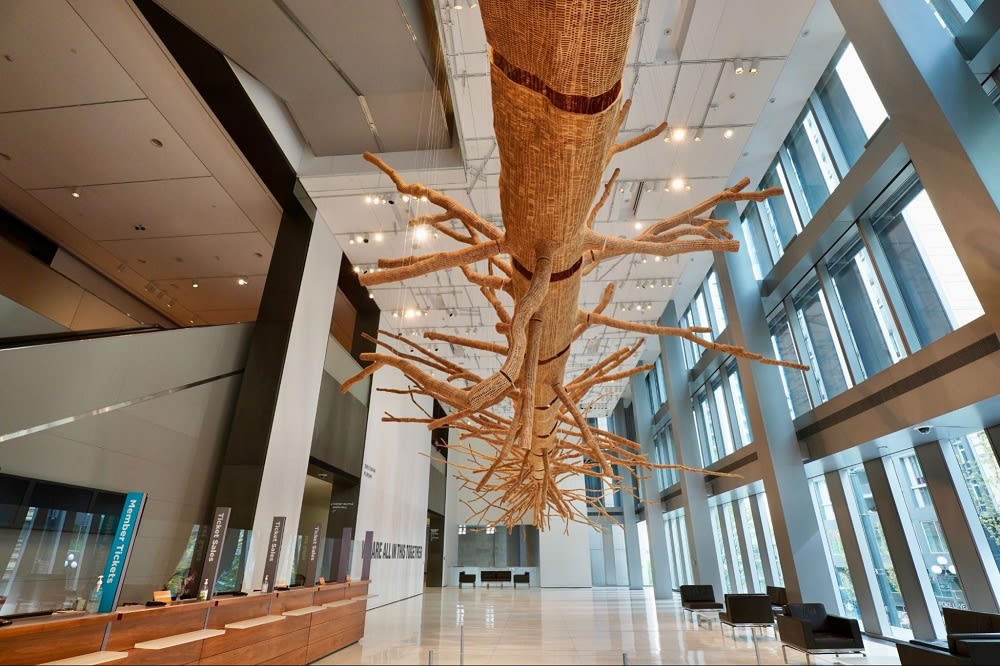 Aside from the best shops downtown, there are a host of fantastic places to visit as well. The downtown branch of the
Seattle Art Museum
sits on 1st Avenue and welcomes visitors to explore more than 10 collections of works by American, European, and Oceanic artists, among many others. In addition to its expansive permanent collection, the SAM also puts on seasonal exhibitions that highlight historic and contemporary artists or encompass different themes. Those who want to learn more about fine art can engage in lectures at the museum's Gardner Center or take part in family programming. The museum's other two branches include the Seattle Asian Art Museum in Volunteer Park and the Olympic Sculpture Park along the waterfront.
Local parks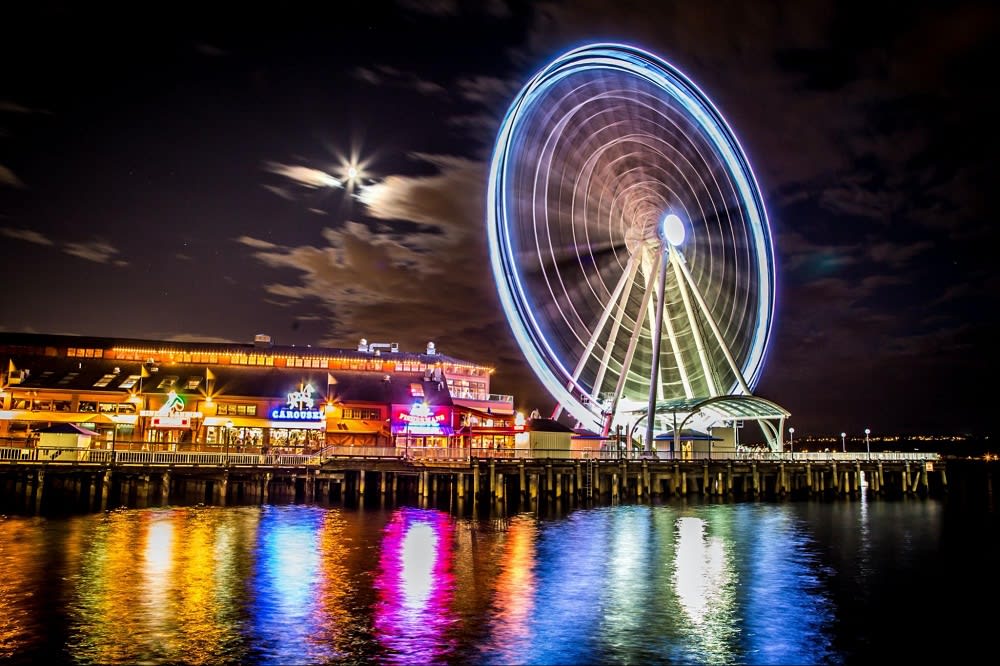 Owners of condos for sale in downtown Seattle get to make the most of the city's many parks, from taking a stroll through Olympic Sculpture Park to relaxing at Denny Park or watching birds soar over the water in Centennial Park. Located along the Central Waterfront,
Waterfront Park
is a prime piece of downtown Seattle real estate that overlooks Elliott Bay. The park is still in development and will spread across 20 acres to provide Seattle locals with miles of public spaces for live entertainment, dining, and community events. Pier 62 is the park's first official site, providing all-new views of the Seattle skyline to locals and visitors alike.
Seattle Aquarium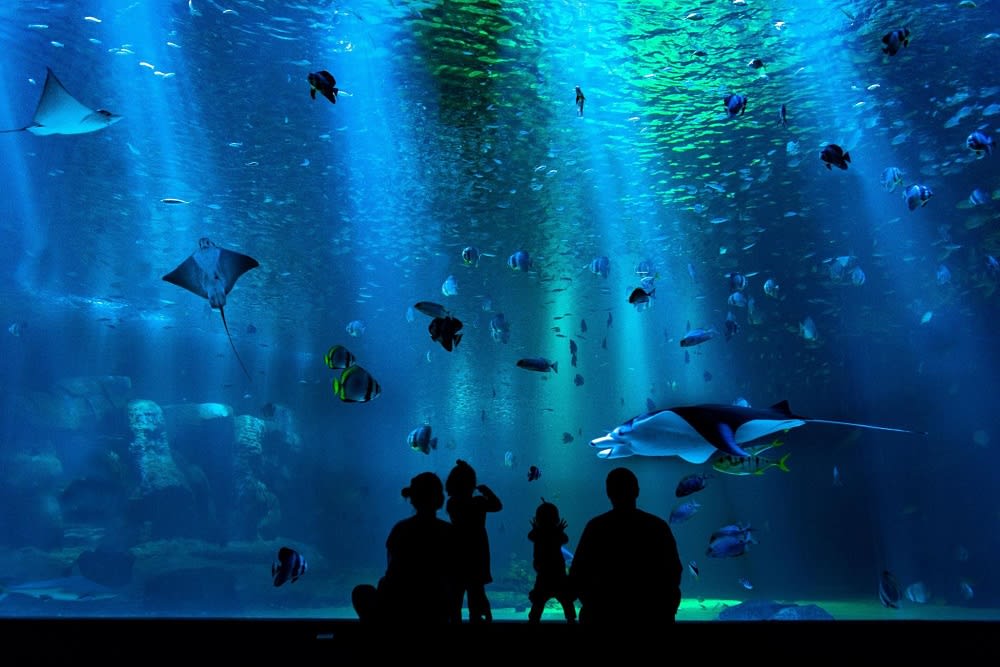 Right beside Waterfront Park is the
Seattle Aquarium
, another great place to visit if you're looking to call the Emerald City home. Located along the bay on Pier 59, the aquarium is a short walk from Seattle's Great Wheel and has been a feature waterfront attraction since the late 1970s. The venue features an impressive array of animals in exhibits like Birds and Shores, Marine Mammals, and Puget Sound Fish. Get to know more about local and global wildlife while you visit this state-of-the-art aquarium.
The Paramount Theatre
For a night out on the town, nothing beats a trip to
the Paramount Theatre
, one of Seattle's most beautiful venues. The ornate theater seats more than 2,800 and has been producing shows for Seattle residents for nearly 100 years. It's the best place to go for Broadway-caliber shows like Hamilton and Hairspray. If you want to explore more of Seattle's theater and live music scene, the Moore Theatre is a great alternative, as is Dimitriou's Jazz Alley.
Ready to partner with a Seattle real estate agent?
One of the best ways to get to know a new city is through the eyes of a local real estate agent. When you're browsing Seattle homes for sale, make sure you pick your agent's brain about all the venues you'd like to be close to, whether you're into live entertainment or prefer to spend time at a nearby park.
Jeff Reynolds
, founder and managing broker of Urban Condo Spaces, is an expert at pairing clients with their perfect piece of luxury real estate in Seattle. With nearly 20 years of experience in the city, Jeff has helped countless clients navigate the waters of Seattle's competitive market. If you want to work with one of the top real estate brokers in Seattle and secure your dream property today, get in touch with downtown Seattle real estate expert
Jeff Reynolds
.