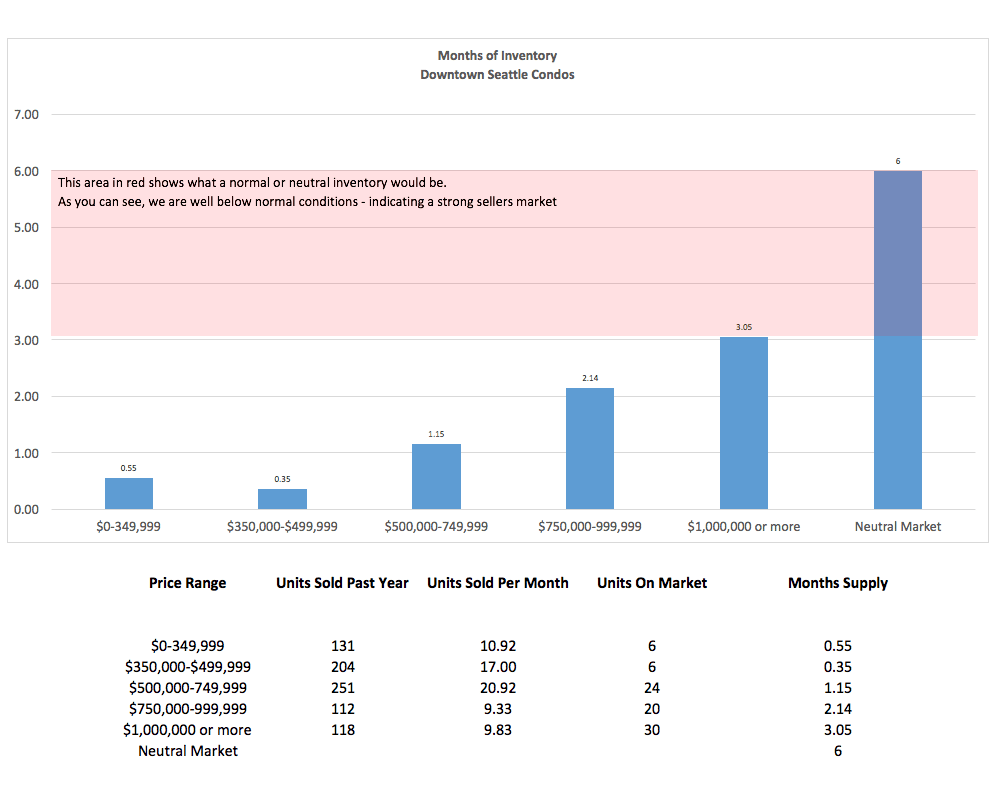 Lets take a good hard look at the
condo inventory
in
Downtown Seattle
right now. We have all seen the articles this week about historically low
King County
and
Seattle area housing inventory
– however, no one covers
Downtown Seattle condos
like we do. We need our own micro-analysis to see what to expect in the coming months.
What is fascinating to us is the idea of having zero new construction inventory to sell. We think its a real possibility.
Insignia Tower
is nearing 86% of their total inventory sold and
Luma
and Gridiron are the only other new construction projects selling near the Downtown core.
Luma
is currently providing hard hat tours and Gridiron is yet to break ground. So when
Insignia Towers
, Luma and Gridiron sell out their remaining inventory, we have the possibility of a market without new product. There could be some pre-sale inventory that is added in late 2017 but time will tell. There are a number of projects in the works that seem to be leaning
condo
but until those are official, the numbers are the numbers. Lets take a look.
In a nutshell, we are selling units quickly and not adding enough to meet demand. If demand remains steady, it will be an interesting year for certain. Have questions?
Contact us
.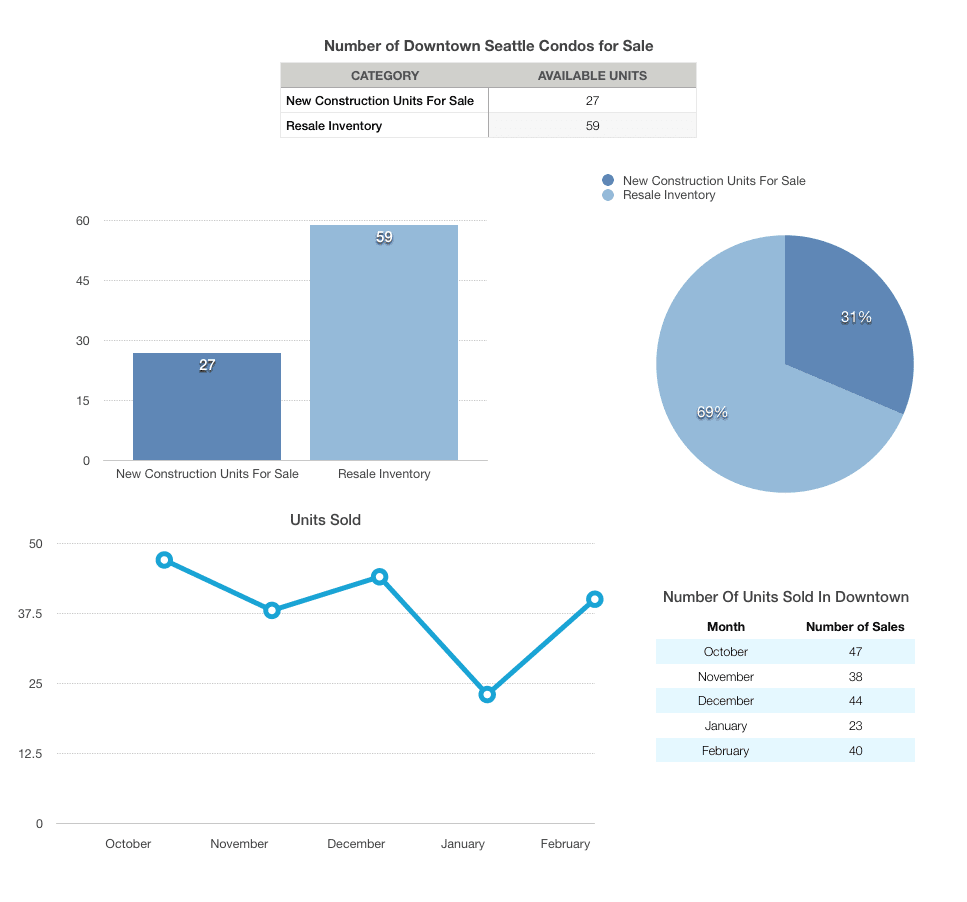 Here is a chart we created to show you the monthly supply of condos in Downtown Seattle. It was modeled for 2015.