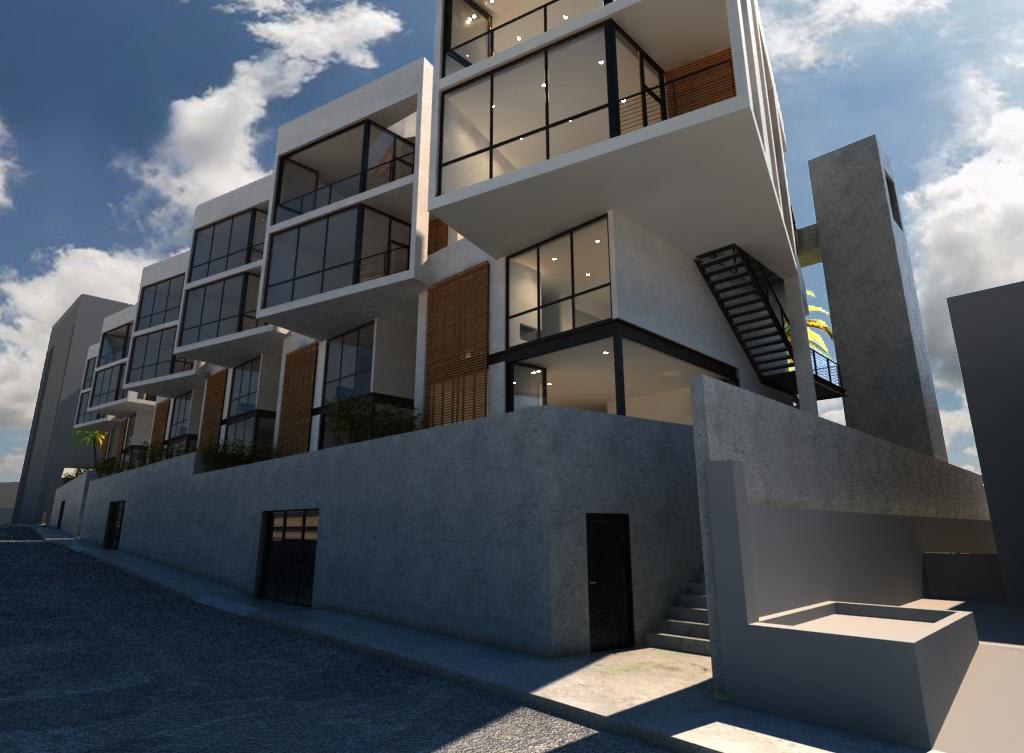 Most of us have seen their work.
PB Elemental
, founded in 2004, have simply been a staple in Seattle modern architecture and development for the last 6 years. I admire their work, social strategy and their vision for the future. When I called Chris Pardo (co-founder) about a question and answer series he immediately obliged. I was thrilled to get started. The purpose is to share with all of you, a little bit more about what makes he and his firm so interesting. We touched on design inspiration, the sustainability movement and the future of modern architecture. Bottom line, Seattle and the other states and countries that these guys are working in are better off then they were before. Enjoy a look at their collection of work and see below for a fun, dynamic and fascinating Q & A series. It makes it easy to understand why PB Elemental is so special.
What Inspired You to Create Pb Elemental? Why Do You Have Such a Passion for Modern Design?
"Dave Biddle and myself were attending the University of Washington's master program when we met. We immediately disliked one another, but after spending the next few quarters working on group projects we found a connection. That connection was a love for building things, doing them are own way and making them big. Dave was notorious for instead of submitting the required drawings in studio he would build a model of how the structure would be built. I instead would create every drawing I could think of to explain my building and would fill the entire wall with drawings and of course a huge model. We found that our design inspirations/leanings were very similar, both of us were highly influenced by Scandinavian and Japanese architects. The two styles both place a high value on purity of design and honesty in materials, meaning that you design materials to act as they should naturally. Minimalism is hiding details and traditional design is to create ornament, what we sought was to create design that was not ordained by ornament but still had heart and be utilitarian. After all, buildings are meant to be used, but to be used in two primary users; the inhabitant and the viewer. The inhabitant needs a space that functions for his program but also a space that inspires him, the viewer experiences the building in another way, as sculpture. Every building is truly a piece of sculpture in the urban landscape, it just happens to be utilitarian sculpture. So thought needs to be given to what both of the primary users needs are and how to have them relate and translate in a consistent design. This desire to create utilitarian sculpture inspired us when we were discussing our thesis, why design something fake when we can make something real that embodies our design philosophy. So we decided to have one of our designs built as our thesis. That was easier said than done, we ended up tying up land that was unbuildable (once we learned wetland codes), but we found another property in the Central District of Seattle with $500 down. We then designed and permitted the homes for the parcel and approached about eight banks, finally we found one that bought off on our ideas and saw the potential, so with zero down (those where the days) we were able to get the lone to develop the property. That's when we learned reality, we had a number of contractors bid our our project, everyone came in above $200 a sqft. Our budget was just over $125 a sqft so we were in a bad spot, either walk away and tell the bank we can't make it happen or? We decided to get our general contractors licences and build it ourselves, so that's what we did and that was the beginning of our firm Pb elemental. After completing the first homes we had already moved on to designing for other developers and clients."
Where Do You Think "Built Green" or the Sustainable Movement Is Headed?
"I think there is a lot of confusion in the general public and within the Field of what "green" or sustainability really means. The basic definition is "the capacity to endure". In the early 70's sustainability became a large movement, architects latched onto the idea as buildings create a large portion of the waste and usage by human beings. This movement was primarily a reaction to the energy crisis, once it was averted the subject fell from the public radar. It is no longer a movement it is a need. We can no longer move forward in society in any aspect without understanding the consequences. Sustainability/Green should be more than just a marketing ploy and points system, it should and in our case be an essential component when the ink hits the paper. The capacity to endure speaks of life-cycle, a building designed with forethought on day lighting and ventilation will naturally consume less energy. A building that is built from high quality materials and designed to be functional with multiple uses will have a longer life span, that is the ultimate sustainability. With the growth of our population along with our expanded technological advances, the "movement' is headed to integrate into every aspect of our life, but it will become just another part of our daily routine/expectations."
What Has Been Your Favorite Project You Have Ever Worked on?
"When designing I imagine myself in each home/business and it consumes me. So it is difficult to say what my favorite project was to work on, each one has it's own challenges and unique program. We have been fortunate to be exposed to all building types from single family homes, condos, restaurants to hotels and office buildings. It is always fun working in new locations and on various scales at the same time, I believe it gives you a more rounded perspective on design as a whole."
What Makes You Different From You Competitors?
"I think what sets us apart is not only our design style but our background in building/construction. Nothing is as effective learning tool as doing, it's like riding a motorcycle, once you are on it you learn all the intricacies to make it fly. Our knowledge of how things actually get build has allowed us the opportunity to offer modern design to a larger market of clients who could never afford it before. We also work throughout the country (World) so have gained a larger perspective on what makes place, what context is and how people live."
What Are Your Future Goals for You and Your Company?
"We are always progressing our designs through research and exposure to new materials, fashion, industrial design, furniture and media. In the future we plan on continuing to expand our projects in both physical location but also design. We currently have projects in five states and three countries, each one with a unique set of challenges. My personal goal is to complete a hotel, during the boom were designing a number of hotels but have not had the opportunity to see them to fruition."
Have You Ever Contemplated Working on Condominium Design?
"We are currently designing two condo projects, one in Oklahoma City and the other In Cabo San Lucas Mexico. The Lake Park condos we designed are actually available on the market now in the Kennydale/Renton area. I forsee additional condo design work in the future as financing begins to open back up for developers."
There are number of different ways to connect with PB Elemental: