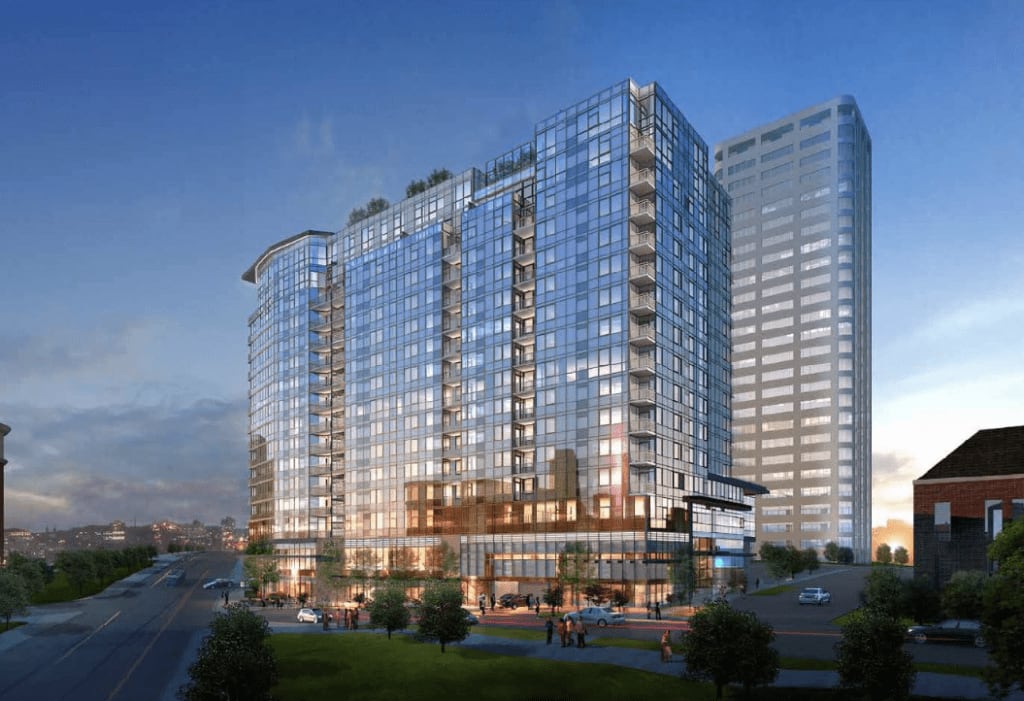 We expect this project to very popular just as 2200 Westlake condo project was when it came to South Lake Union.
Columbia Pacific Advisors
who will be developing the project expects the project to open in the 2nd or 3rd quarter of 2018. The tower named – The Danforth, will feature 265 units, 40,000 sf of retail and 355 cars.
What a GREAT neighborhood upgrade for apartment and condo residents on the hill. Can't beat a short walk to a brand new grocery store.