Good morning guys – It dawned on me over the weekend, that you deserve a Monday morning market update. I check the numbers on a daily basis and certainly every Monday after a weekend of sales. I think you guys should benefit from this as well.
Here are my thoughts. If I do 4 of these updates a month, you guys will get 48 updates throughout the year that will help you become an expert in the Seattle condo market. Don't forget that you can always look at our Downtown Seattle Market Stats, sign up for neighborhood alerts or use our free Downtown neighborhood market reports. (All are FREE)
Lauren in my office, is working on a new graphic to help display some of this data. The goals?
Give you a look at Active sales for week (new listings)
Give you a look at Pending sales for the week (under contract)
Give you a look at Closed sales
What does this type data show us?
For one, it shows you a weekly absorption rate (how many units are selling/absorbed). Secondly, it shows you the closed sales for the week. This gives you a look at median sales price, average sales price, days on market, list to sales price ratio, etc…. I'll get into more of that soon.
So let's get started. This last week, we had 7 new listings, 6 units that went under contract and 8 condos that sold.
Here is a look at the active listings: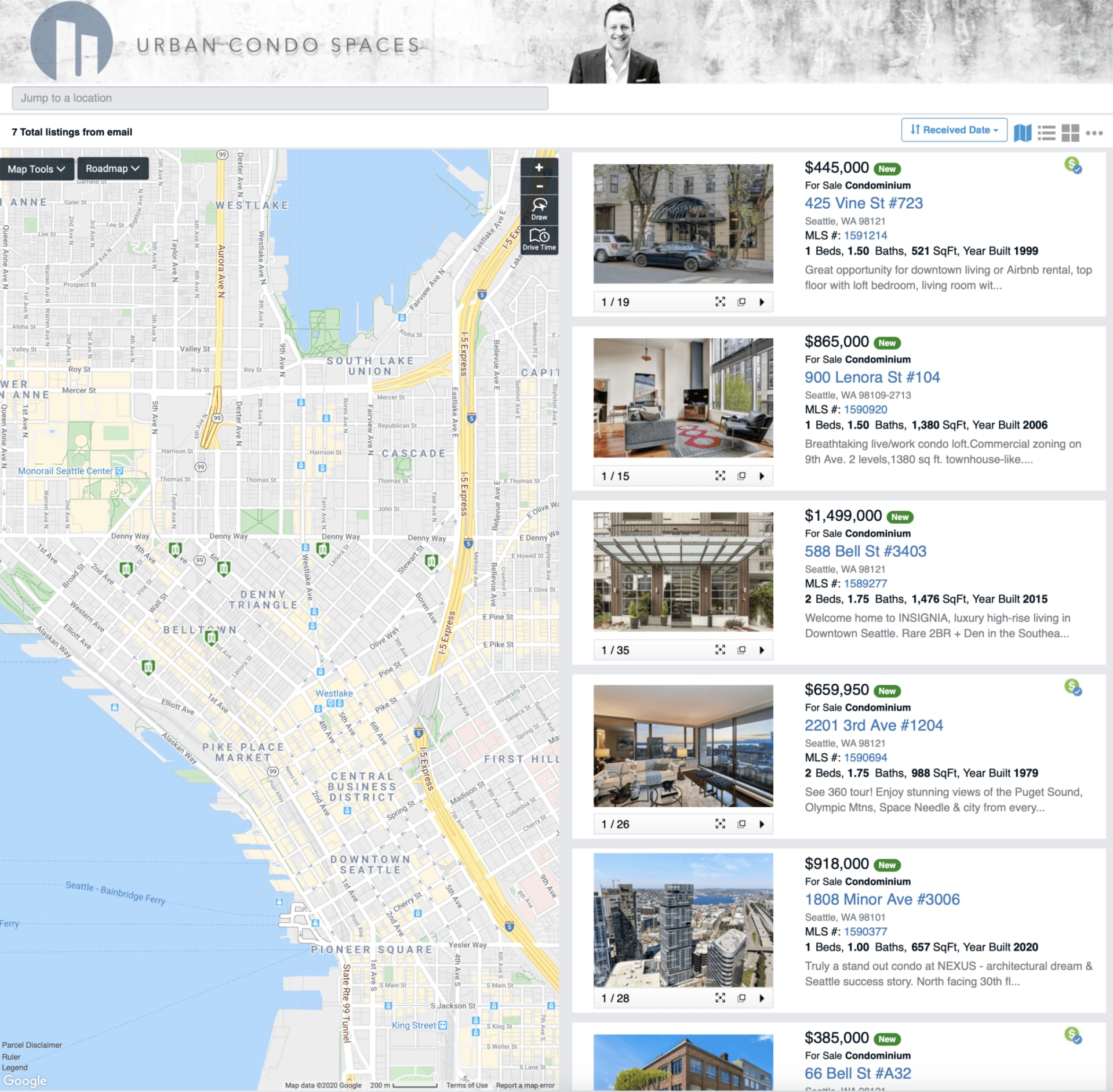 Here are the pending sales: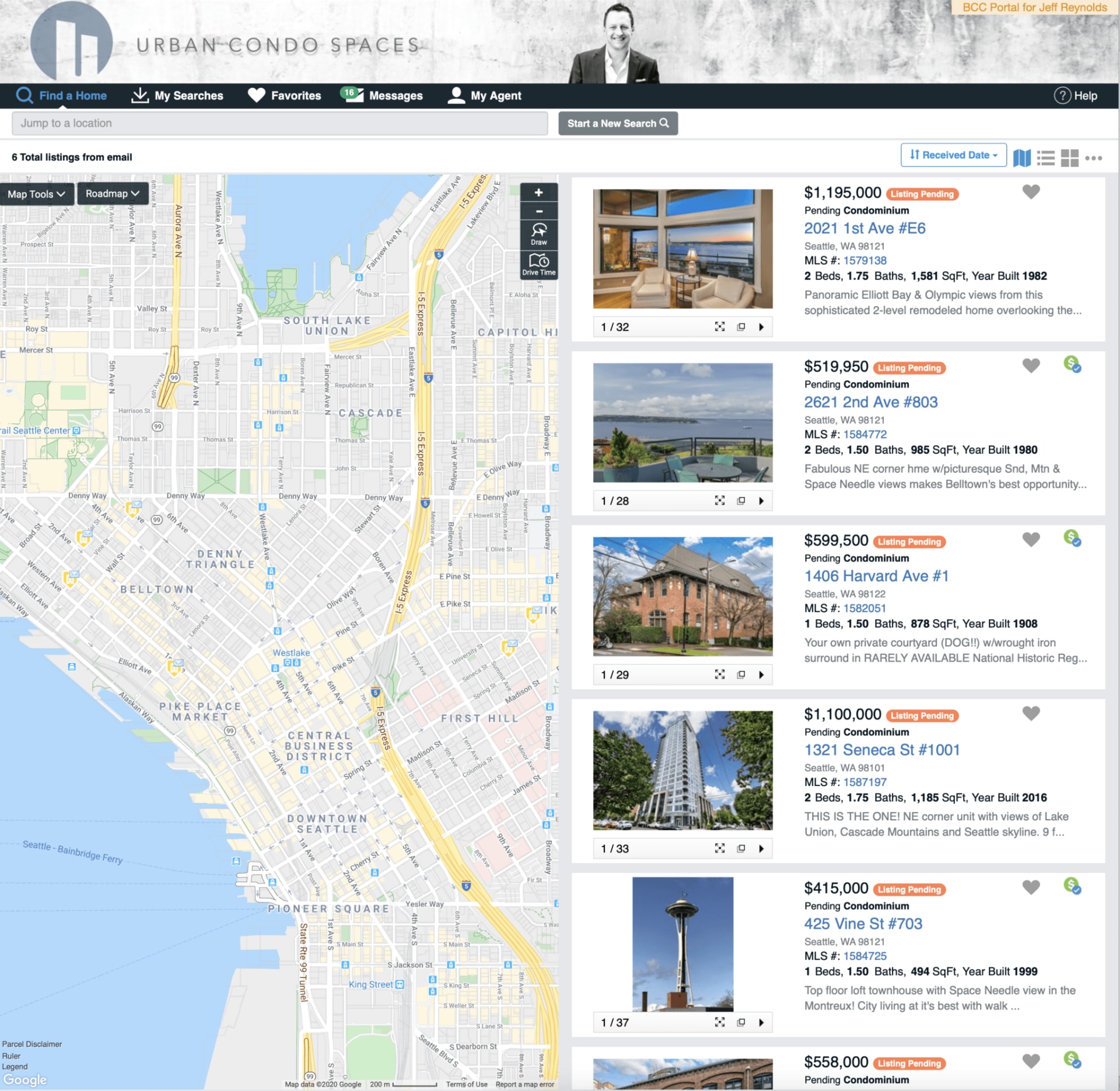 Here are the closed sales for the week: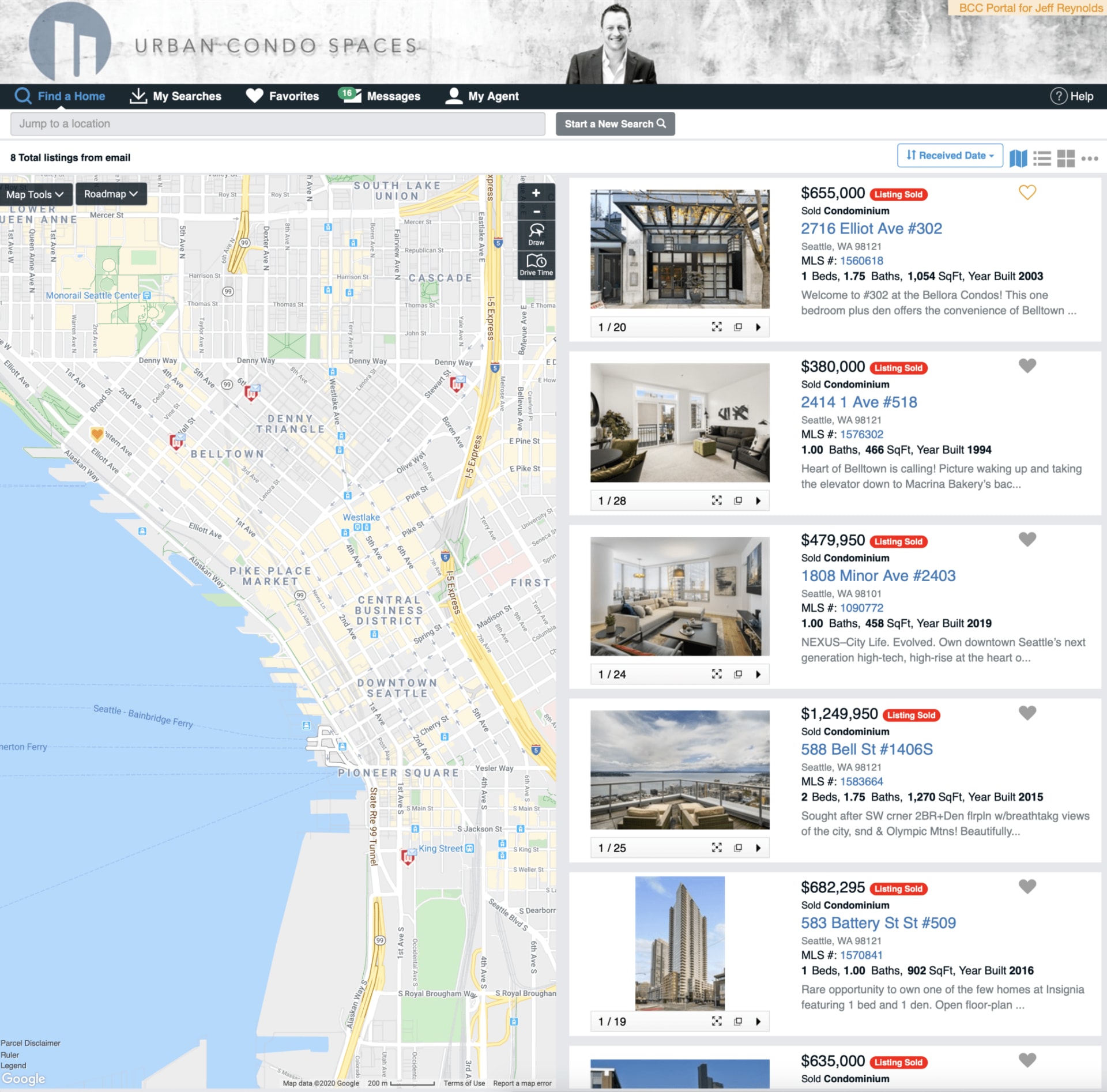 Quick notes:
Love these new listings. This listing at 2200 Westlake is awesome. Secondly, this cool loft at Belltown Lofts is worth a look. Belltown Lofts really benefited from the Seattle Viaduct removal.
2 of the pending sales this week were over $1M
There were really only 4 new pending sales. 2 of them changed status from Pending Inspection to Pending (more on that later). Net Net, there were 4 new pending sales
The average sale price this week was $878,350.
The average days on market was 33 days. 4 listings sold in 10 days or less.
The sales included 2 studios, 2 one bedrooms and 4 two bedrooms
3 sales were at Insignia Towers and there were 2 sales at Nexus.