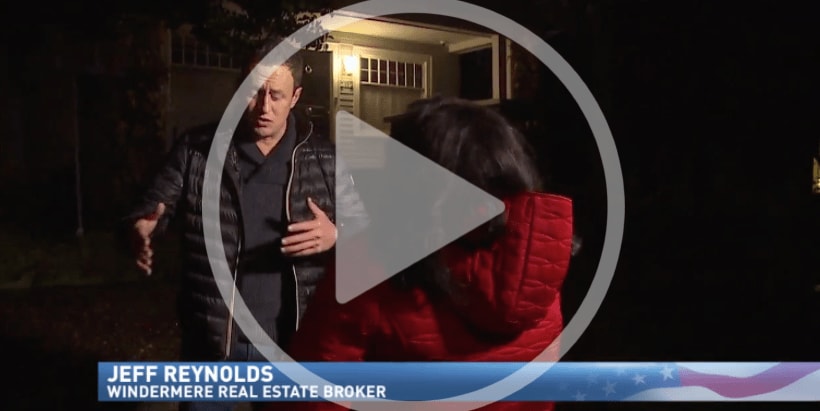 Komo News Seattle Interview, 3 Winter Real Estate Tips
We were asked to join
Komo News 4
last night for an interview to interpret new housing data released by
Zillow
.
We also had an opportunity to share our thoughts on buying homes during the Holiday Season. I'm going to share those again today in hopes that you can take advantage of them this Winter.
Tip #1 : Grab Your Umbrella and Rain Boots
There is no doubt that the busiest time of the year is the Spring. Both Buyers and Sellers focus on the Spring selling season, but that doesn't mean that you should avoid buying in the fall/winter. In fact, I always remind my seller's that putting your home on the market in the Winter, although not optimal, will attract the most serious of buyers. Buyers that are willing to face rain, cold weather and less daylight are serious about finding a home and often motivated to move in before the Christmas season or the first of the year. Grab your Rain gear and go.
Tip #2: Focus On Your Timing Around The Holidays
Ok, the best way to explain how to time your purchase perfectly is to make sure you understand how a offer review works. Offer reviews are structured to alert buyers of a specific date that the seller intends to review offers. So, lets assume that a seller went on the market just before Thanksgiving. If the offer review is over the Holiday weekend, you can expect that some of the buyers you would normally be competing with will be focused on friends and family during the holiday weekend. Find some of those adventurous sellers that chose to sell around the holidays and jump at the opportunity to purchase your home – if you do, you will face less competition. This goes for other major holidays or school related holidays as well. Pay attention to the details, if you do, it just might pay off!
Tip #3: Don't Give Up, Don't Ever Give Up. Look For Price Reductions
Don't Quit. Sometimes as a buyer, especially in Seattle, it can be a long, lonely and frustrating experience. We are surrounded by war stories from colleagues, friends and family about their successful ventures in home buying. Yet, here you are – no home, lots of offers and nothing to show for it. Here is my advice, don't give up. Get creative. My last tip is to look for price reductions. Price reductions in this market present a tremendous opportunity for you as a buyer. Maybe the seller priced the home well above market, didn't stage the home or simply overlooked the right strategy to get the home sold. This is the time you want to JUMP at the opportunity. Call your broker, grab your jacket, drop that leftover Thanksgiving food and go view your new home!
I hope you enjoyed a few of these tips. If you want to know more or learn about our approach towards home buying, get in touch. We would love to help.
Happy Thanksgiving Eve! This is a great time of year to enjoy friends and family. I hope you guys have fun plans ahead for the next few days.