Inflation and the Seattle Condo Market
Just posted a new video on our channel. I explain how Inflation is effecting the Seattle condo market.
Inventory is rising and I discuss how buyers can take advantage of this type of market. For the first time in over a year, the number of Seattle condos for sale is about to eclipse 200 units. This is very important development. For a buyer, this is the first time in nearly a decade where you can be selective with your purchase, negotiate the sales price and even ask for concessions.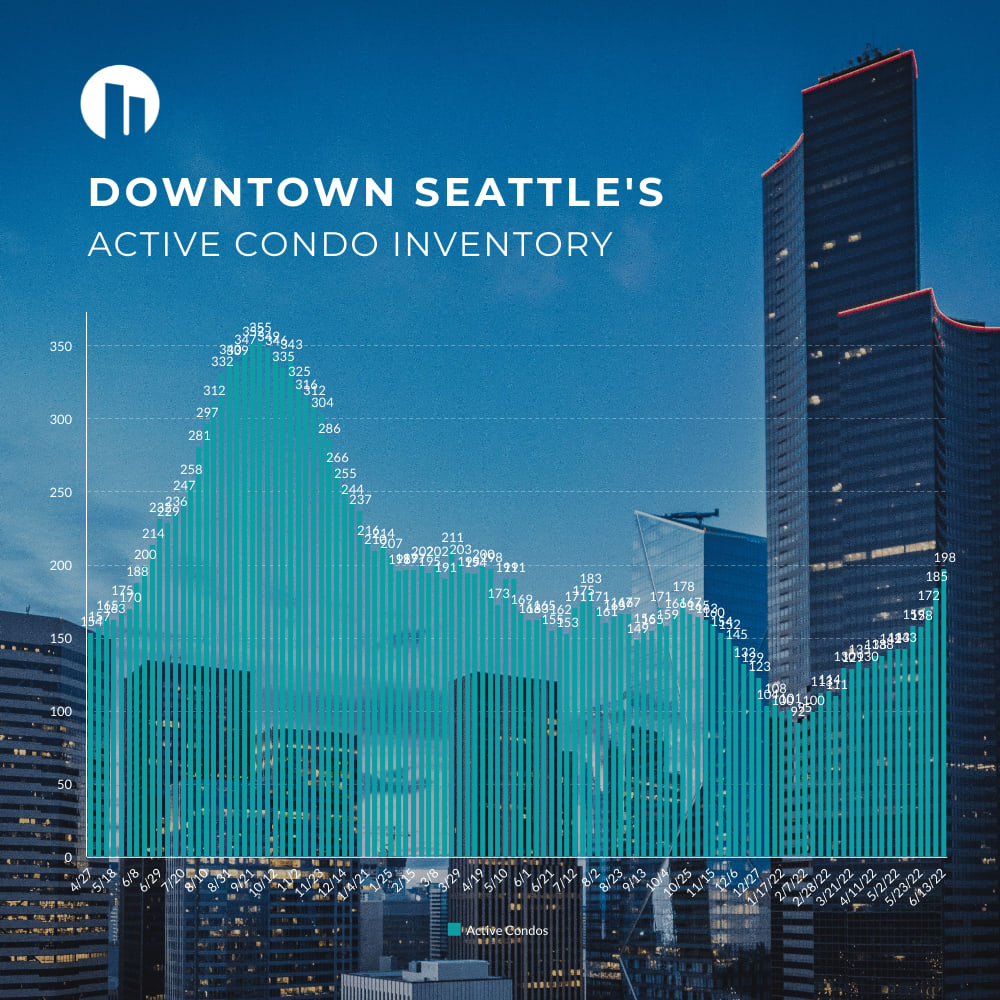 Seller Pricing
For sellers, its critical that you price your unit perfectly. You can't afford a mistake when picking the right price and marketing for your Seattle condo. It is more important than ever to choose the right person that will help you be successful. With less demand and rising rates, you have to be mindful of longer market times. It is so important that you really focus on the details.
Have questions? Get in touch jeff@urbancondospaces.com