It's one thing to make plans with friends and family to go out to a bar or a nice restaurant on the weekend. But there is nothing like spending a Saturday or Sunday morning or afternoon with your best companion. Yes, we are talking about your four-legged pal and fur baby, your pup. Have you ever wanted to dine or have coffee with your pup at a nice breakfast spot or outdoor bar but were unsure what was out there? Don't worry! We've got you covered with this guide to the best dog-friendly restaurants to try in Seattle. Below are some of our favorite spots, as well as local and visitor favorites.
Norm's Eatery and Ale House
You can find
Norm's Eatery and Ale House
just five miles north of downtown Seattle and on the east side of the Fremont Cut. This dog-friendly pub sits right in the neighborhood of Fremont and is known for its nightly food special called the "doggie bowl." It is also known for its laid-back setting for both pet owners and pups to enjoy. All parties are welcome to enjoy sitting indoors or outdoors on the restaurant's patio. We love this dog-friendly pub for its doggie menu, which includes chicken and beef bowls. The main menu features wings, sandwiches, salads, ribeye steak, and more. After feasting with your best friend, head over to nearby parks, walking trails, and other attractions to burn calories and your pup's high energy. When it comes to outdoor activities, this area of Fremont has so much to offer.
If you and your fur baby (or babies) are looking to go for a nature walk, the
Burke-Gilman's Trail
is 12 minutes east of Norm's Eatery and Ale House, just past
The University of Washington
. On your way there, stop in Northlake at
Gas Works Park
, which has breathtaking views of the northern shore of Lake Union. Other attractions and landmarks in the Fremont and Northlake neighborhoods include the Fremont Troll, Green Lake Park, Kerry Park, The Gum Wall, and so many other attractions where you and your four-legged pal will enjoy some bonding time.
Portage Bay Cafe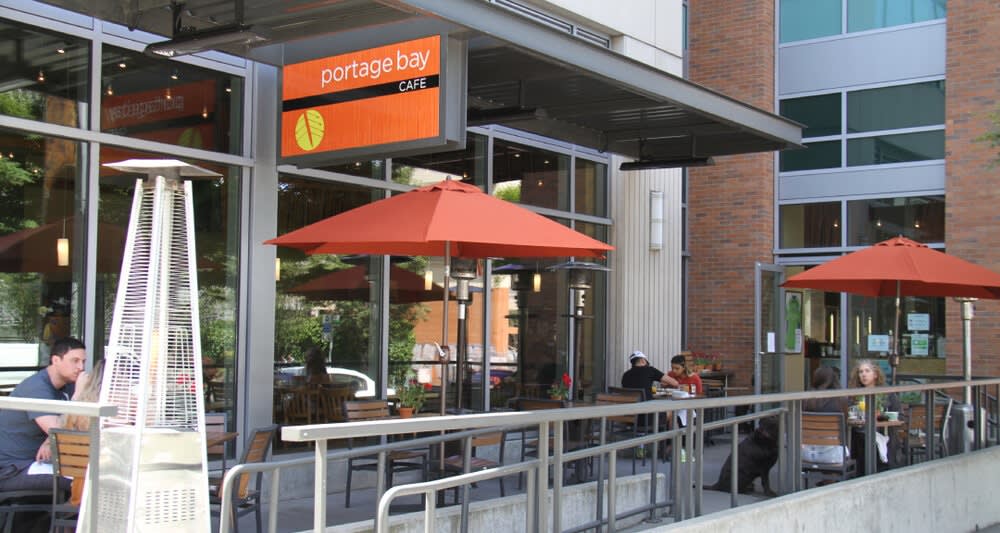 Portage Bay Cafe
lies within the heart of the University District in Seattle. This dog-friendly restaurant is our second favorite spot because of its dedication to local and fresh dishes on the menu. Breakfast is served all day and its lunch menu includes fresh salads, Cuban sandwiches, and veggie shawarma. Though there isn't a menu for pups, all fur babies are welcome to join their owners on the patio and mingle with other dogs nearby. While dining at Portage Bay Cafe, you and your four-legged friend can make new friends with other pups and people. University District is known for its laid-back and youthful presence as it's home to the University of Washington. The neighborhood has a mix of urban shopping areas, architecture, historic houses, restaurants, parks, and much more. You can find a variety of activities to do with your pup in the "U District," including around
The University of Washington
campus. The campus offers beautiful gardens and open spaces to play fetch with your best friend. So after you're done dining at Portage Bay Cafe with your fur baby, take a stroll around the neighborhood and find some fun outdoor activities to enjoy together.
BARK! espresso
BARK! espresso
is one of Seattle's first dog-friendly cafes that offers a laid-back setting with a light fare breakfast. Located in the Pinehurst and Northgate neighborhoods, this dog-friendly restaurant is one of our favorites because of its delicious coffee and espresso drinks and its to-go and dine-in menus. In addition to the wide selection of menu choices, dogs and their humans are welcome to enjoy coffee and breakfast in the Great Dog Lounge known as the Hound Hang Out, which can be found right next to BARK! espresso. Order a Cafe Vista with one of their famous pastries or breakfast sandwiches and share it with your best friend on a patio. After breakfast with your four-legged buddy, head to the
Northacres Off-Leash Dog Park
, located just off of Interstate 5 and Fifth Avenue. There's nothing like playing fetch with your fur baby on a nice day after a great breakfast and a delicious cup of espresso.
Le Pichet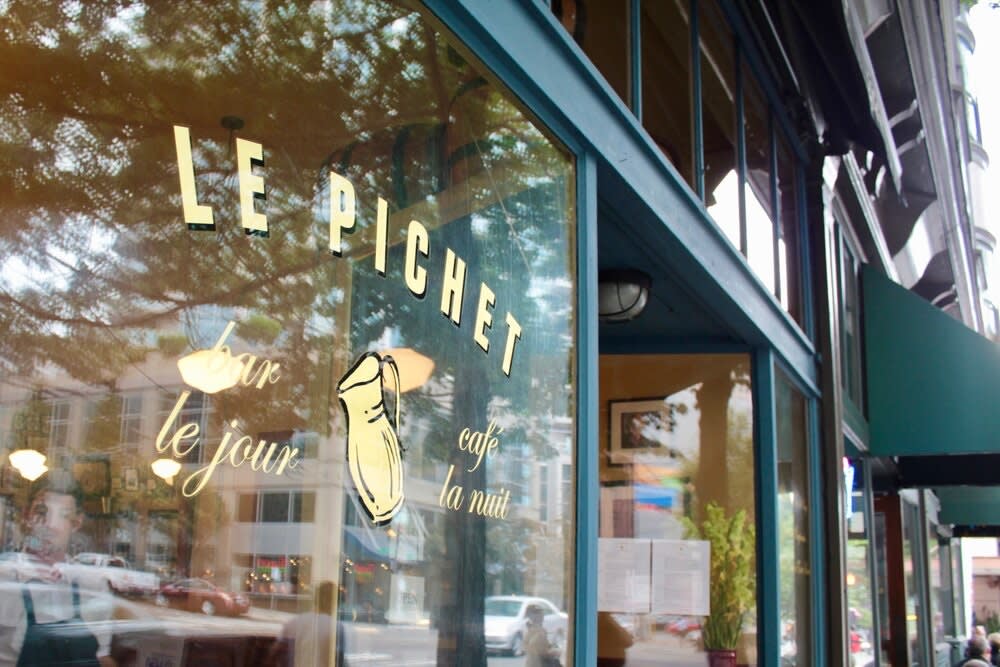 Le Pichet
is a French-inspired restaurant that's been serving the Pike-Pine neighborhood of Seattle for more than 20 years. We love this dog-friendly restaurant for its charming setting and atmosphere and its delicious food and wine. Le Pichet has been recognized as one of Seattle's best dinners by the
Seattle Magazine
and one of the 11 "Phenomenal French Restaurants" by
Eater Seattle
. Le Pichet is one of our favorite dog-friendly restaurants in Seattle not just because of its menu and pup-welcoming atmosphere but also because of its location. You'll find the restaurant just before you get downtown. It is surrounded by some of the best five-star hotels and parks. Some of the best five-star hotels nearby include The Thompson Seattle and The Charter Hotel Seattle. Nearby parks include
The Victor Steinbrueck Park
, only a block away from the restaurant, off of Pike Place. The park offers beautiful green scenery and waterfront views while featuring amenities such as benches and tables for a more enjoyable view. Stop by Le Pichet anytime during their business hours on Mondays to Thursdays from 10 a.m. to 9 p.m. and Fridays to Sundays from 9 a.m. to 9 p.m.
Fremont Brewing Company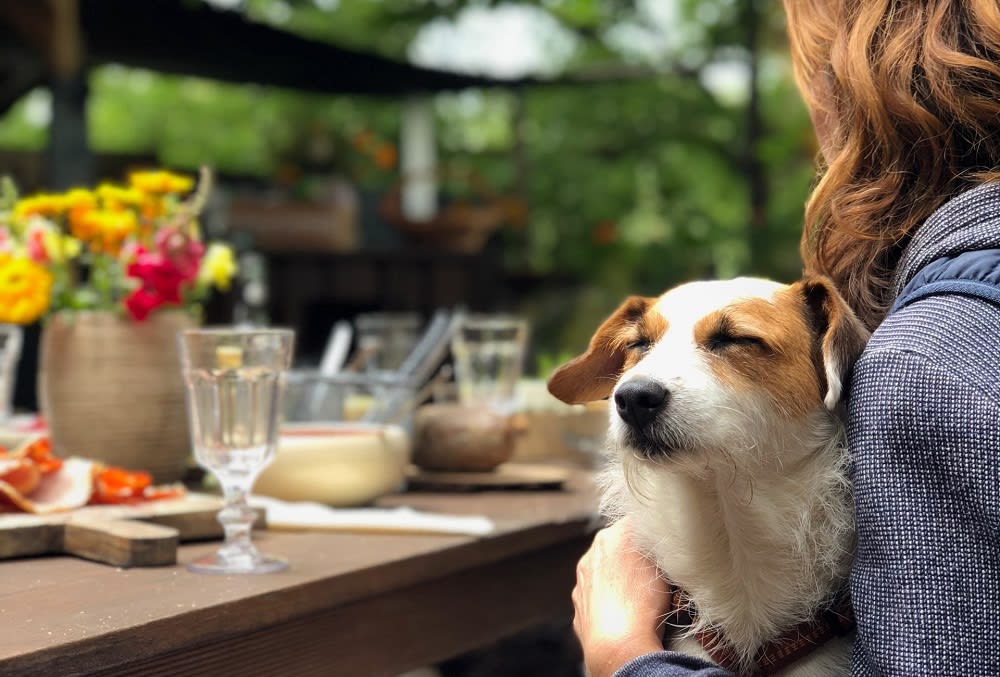 The
Fremont Brewing Urban Garden Company
is a family-owned and dog-friendly taproom that has been in operation since 2009. The taproom is known for brewing small-batch artisan beers made from some of the freshest local ingredients. This dog-friendly restaurant and taproom is one of our favorites because of its postmodern setting and the provision of free pretzels and dog treats for fur babies.
Fremont Brewing
Company is known as the home to local artists, fishers, tradespeople, technology geeks, and beer lovers. The taproom is attached to both brewing houses: Fremont East and Fremont West. This spot is popular among dogs and pups, but it's also a popular spot among Seattleites and out-of-town visitors. The taproom features lush heated seating on the patio to ensure that both you and your fur baby are nice and cozy. Fremont Brewing Company's beers on tap include year-round favorites, specialty and seasonal beers, UBG selections, and rotating ciders. The taproom stays open daily, from 11 a.m. to 9 p.m. So stop by anytime with friends and your four-legged companion.
Beveridge Place Pub
This dog-friendly pub is another of our favorites because it offers over 20 beers on tap and has spacious seating for your dog to get nice and cozy on the patio. The Beverage Garden outside of
Beveridge Place Pub
is where you would dine with your four-legged companion. The garden has patio seating and tables that offer beautiful landscaping scenery and beautiful views of West Seattle, where the pub is located between Seaview and Gatewood. We not only love this pub because of its variety of beers on tap and hard ciders but also because of its location.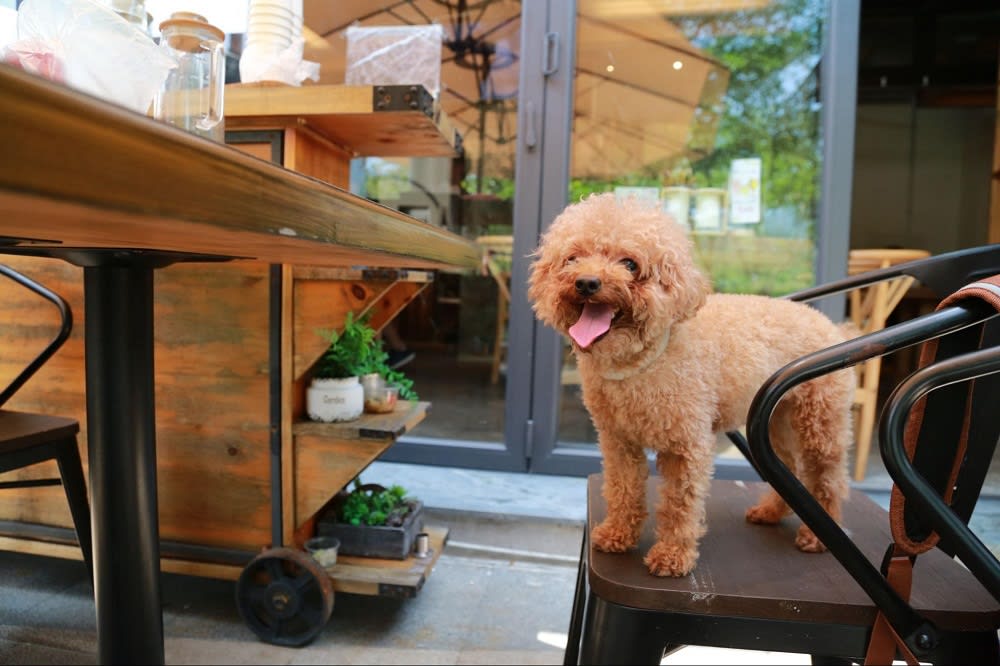 The pub is close to a handful of nearby parks that you can take your pup to after dining and having a few delicious beers. Nearby parks include
Lowman Beach Park
,
Solstice Park
, and
Lincoln Park
. Lowman Beach Park is an ideal spot to take your pup because it sits right along the coast of West Seattle, overlooking some scenery of Elliot Bay and
Blake Island Marine State Park
in the distance. Solstice Park is a much smaller park, but it is a great spot to take your dog for a walk as it offers relaxing walking trails. Lincoln Park is a much larger park, allowing space for your pup to run around freely and for you both to play fetch. Visit any of these parks at any time after dining with your best friend.
Moving to Seattle?
If you are relocating to Seattle and are interested in buying a home or real estate property, contact Jeff Reynolds. Jeff is highly familiar with downtown Seattle real estate. If you are single and moving to the area by yourself and with your pup, you might be interested in downtown Seattle apartments for sale. If you have a family and want to buy a home, ask Jeff about homes for sale in downtown Seattle. Contact Jeff today.