Washington is a picturesque state that has continued to draw people to it over the years. Seattle, Washington, is a city that thousands move to each year, and hundreds of thousands love to visit. The
population has increased
over the last few years, and a significant portion of this increase is due to new residents moving there, as opposed to being born in the state.
Because of its reputation as an adventurous and lush place to live, relocating to Washington is an easy choice for many families. If you're planning to move to Seattle, prepare for excitement in your free time. There are countless engaging, family-friendly things to do in downtown Seattle.
The never-ending list of engaging activities makes Seattle the perfect place to live for the whole family. Here is a quick list of neighborhoods where you can be confident your family and children with thrive.
What Defines Family-Friendly
What makes a neighborhood suitable for a family? Many factors go into this, and we're here to help you figure out what is most important for you. You may find that you have additional requirements beyond what is laid out in this article, and that's perfectly fine! You know your needs better than anyone. If you're having difficulty finding locations that meet your expectations, talk to your trusted realtor for suggestions. They should know the area and know the communities that live there.
Atmosphere. Tour the neighborhood personally and make a mental note of what you see. Look for other families, playgrounds, and other indicators that children live in the neighborhood.
Noise level. You can research the general noise level for an area online and get a sense of the noise level while you're touring the neighborhood. If possible, try to walk around during high traffic times to see how noise levels will fluctuate. The noise level should be comfortable and appropriate for your family; for example, you probably don't want to live in an area with a high noise level if you have a newborn or toddler.
Traffic Activity. Not only is traffic important to consider when assessing the noise level of an area, but you also want to ensure your home is in an area with safe traffic activity. This includes reasonable car speeds in your neighborhood and a lower traffic volume as a whole.
School Districts. Look for districts that excel. Downtown Seattle real estate is fortunate to be surrounded by high-performing school districts that will be important in leading your children to a bright future.
Nearby activities. As previously mentioned, there are always things to do in downtown Seattle. But you don't have to give up fun activities if you don't live in the downtown area; when touring your neighborhood, see what available activities align with your family's interests. Whether you're seeking outdoorsy trails, a recreation center, or a nearby movie theater, plenty of options will suit your family's needs.
Ultimately, it's up to you to determine which neighborhood best fits your family. Just be sure to do your own research to know you're making the right choice. This quick guide will help you get started on your search.
Laurelhurst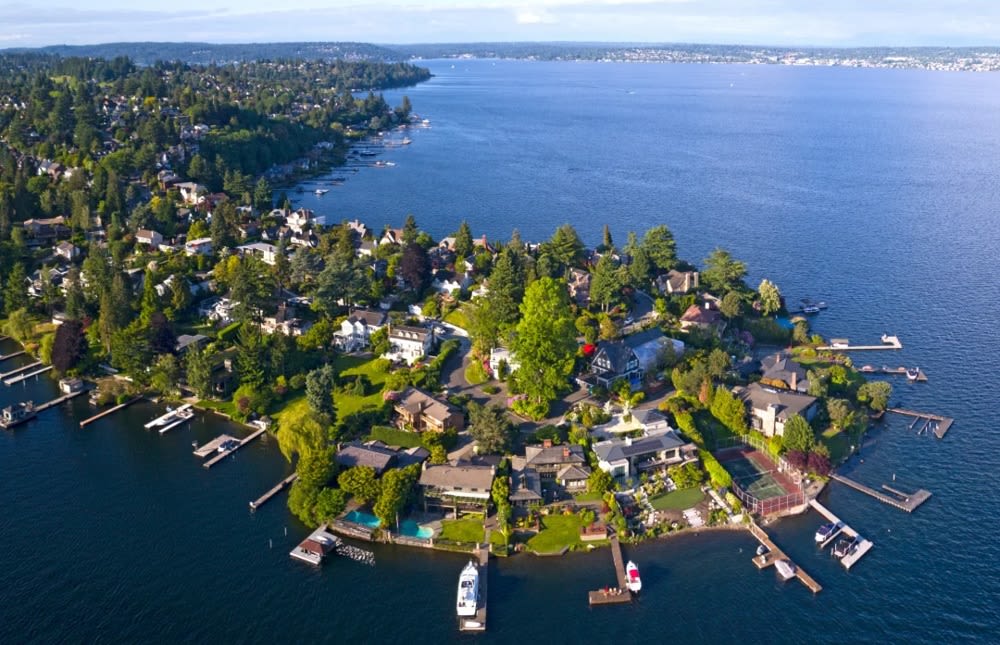 Laurelhurst is known for its large, spacious homes and tight-knit community. The residents look out for one another and brighten the community with their welcoming attitudes. This neighborhood is excellent for commuting due to its central location. Laurelhurst is near the University of Washington and, quite notably, Seattle's Children's Hospital. This hospital has received many
accolades
for its innovations and hard work, and parents can rest assured knowing they live near a renowned health care facility.
Ballard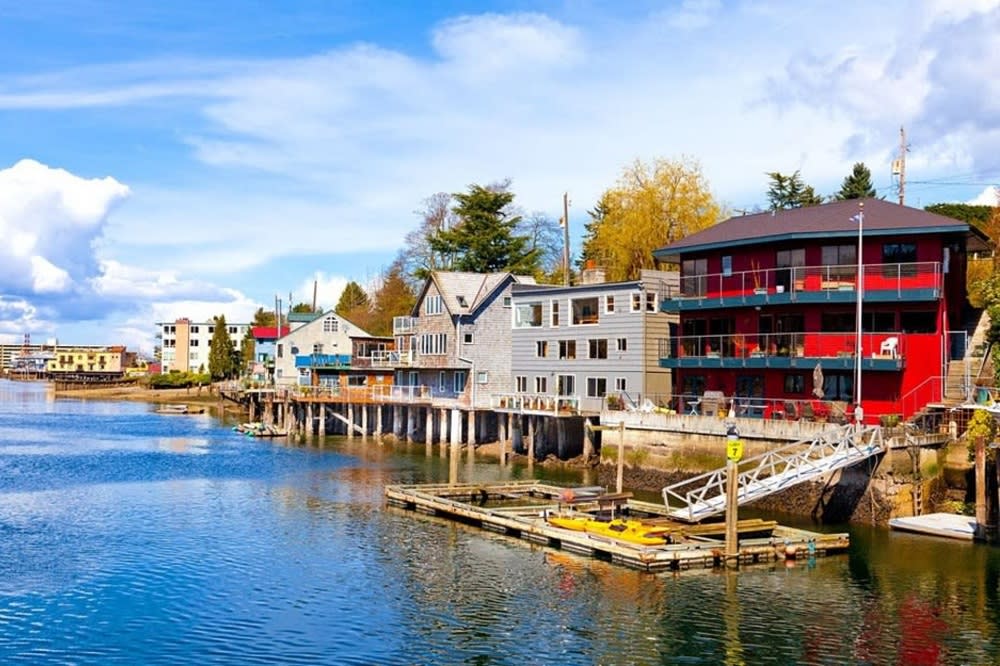 Ballard is close to downtown Seattle. It was once a quiet sleeping village but has recently become a trendy area. There are great places to visit, shop, and dine in this neighborhood, but that's not the only reason to move here with your family. This area has excellent school districts and is a beautiful place for children to grow up. If you enjoy living in a historic area with a lot to offer, consider Ballard the neighborhood for you.
Madrona
Madrona is a quiet, cozy neighborhood tucked against the banks of
Lake Washington
. This neighborhood provides the best of both worlds: near the city but surrounded by the tranquility of nature. It's not a far drive to downtown or Capitol Hill from Madrona, making its location perfect for a family looking to enjoy a balance between active and relaxed lifestyles. You can spend time on the lake in the morning and be in the city in time for lunch. There is a wide array of fun things to do in downtown Seattle, and you'll be able to take full advantage of that in the Madrona neighborhood.
Windermere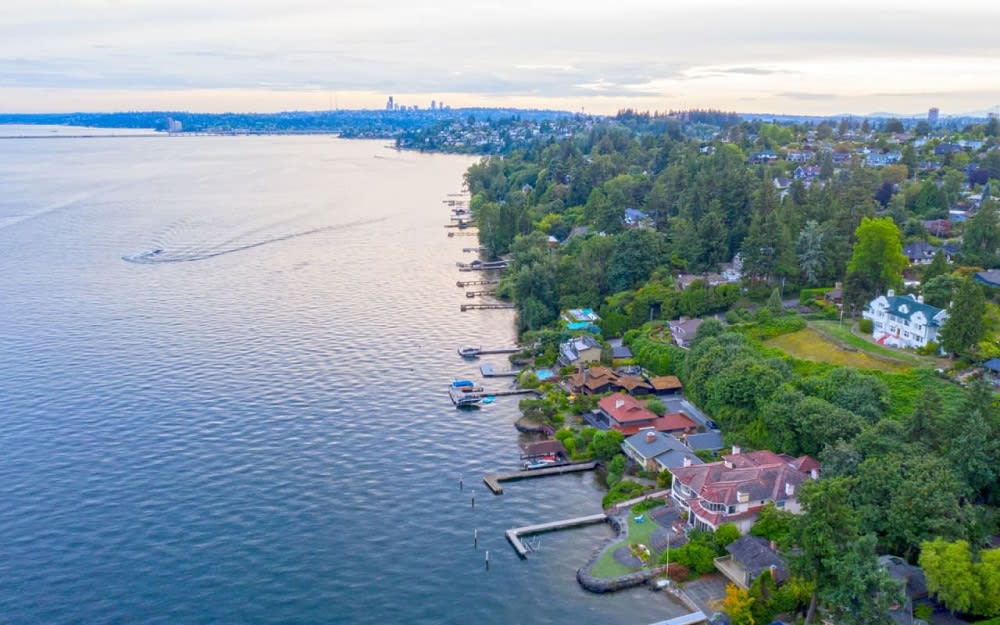 Windermere is another neighborhood closely connected to Lake Washington. The homes here are upscale and have beautiful views to match. Like Madrona, Windermere is a secluded and quiet neighborhood; residents often enjoy the lakefront beach, trails, or nearby dining and shopping.
Wedgewood
Wedgewood, or Wedgwood depending on who you ask, is an easygoing neighborhood. It's quiet, friendly, and full of options for your family. With just a short quick walk to many different restaurants, cafes, stores, parks, and more, you and your family aren't limited to the quiet retreat of your home. This area also has excellent schools and daycares, making it a wonderful place to raise a family. Overall, Wedgewood is a suburban paradise with city-like amenities.
The Junction
It would be remiss not to mention the Junction, formally known as West Seattle Junction. This neighborhood is tucked away in downtown Seattle, but you may be surprised to find that this area is incredibly family-friendly. Despite being in a bustling city, this area maintains a small-town feeling. Many longstanding, locally owned businesses support and sustain the community. There are excellent schools in this area and an endless number of exciting activities for the family, like outdoor movies and a local bowling alley. If you want to take a short drive, you can visit
Alki beach
, where you and your family will enjoy beautiful views and coastal activities. When considering downtown Seattle real estate, keep this urban hideaway in mind.
Get to know even more Seattle neighborhoods
The great thing about Seattle and the greater Washington area is that it's full of wonderful neighborhoods; the incredible communities on this list aren't the only good choices for you and your family. You won't need to compromise what you want in a home since there are so many options for you to choose from. Partner with an experienced realtor like Jeff Reynolds to find not only your dream home but your dream neighborhood.