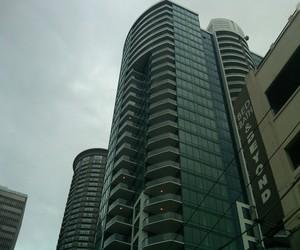 As reported yesterday by
Stroupe
, the on-going changes at Escala now include a very different strategy for Club Cielo. In general, everyone seems to be pretty anxious to see what will occur with their pricing strategy. I believe that if they do it correctly as Enso has done, that they may revive the project and can expect to see a uptick in demand.
As a realist and with some past experience in development I also realize that with a building that cost $370 million to build that we are not going to see 30% to 40% reductions across the board as some have noted. It just does not pencil out. I believe that they will focus on lowering prices for the large one-bedrooms and the least popular floor plans first. That will obviously allow a lower barrier of entry, but it doesn't disguise the fact that the project to a certain degree has been "over built".
Rennie Marketing
will have the ultimate task of keeping everyone happy. For
Lexus Companies
, one can only assume that this has been nothing short of a very bad dream. I know of at least 10 owners, and rumored as high as 17 that have filed a lawsuit against the project. The group of homeowners are working with a very well-know Seattle attorney. We know how tough it is to lend on a project in
litigation
. So were does the project go from here?
If I were in
Bob Rennie
shoes, this is what I would do:
Focus on your current customers and make them HAPPY. Nothing is more important at this point.
Go to the six owners that paid cash and pay for 2 years of their homeowners dues. Happy homeowners are vital. Especially when they took the risk in closing on a building that was 98% un-sold.
Remove the excessive "luxury" label that the building has. Promote the quality but remove the stuffy Upper East Manhattan feel.
Lower prices and explain the significance. No one really cares that it was lowered. What they care about is; what its worth in todays market/dollar (for example "this unit costs $xxx,xxx dollars to build; we are willing to sell it at $725,000)
Befriend the brokerage community. SHOW OFF THE PROJECT. It has been tougher to see than White House over the last few months. Agents will sell the project if they are treated fairly and if they are give the opportunity to understand the vision, brand, quality etc.
Start a public friendly media campaign. This will help with the perception of the project and what is being offered
Do it soon! Right now you are currently losing good buyers to Enso and Olive 8
Escala has been getting a lot of coverage. Enjoy some of the other posts produced over the last week:
As always, feel free to e-mail info@urbanimg.com with any questions!