Just a quick check-in on the Downtown Seattle condo market.
At the start of the pandemic, we had roughly 150 units for sale.
We are currently have 171 units
as of September 27th. However, if you remove new construction, we have even less. Roughly 160 units.
So what does that mean for the market? Let me share below.
SELLER'S MARKET
We are still in a "Seller's Market". The average condo in
Downtown Seattle
is selling in 59 days. In most neutral markets, it might take a seller close to 120-180 days to sell their unit.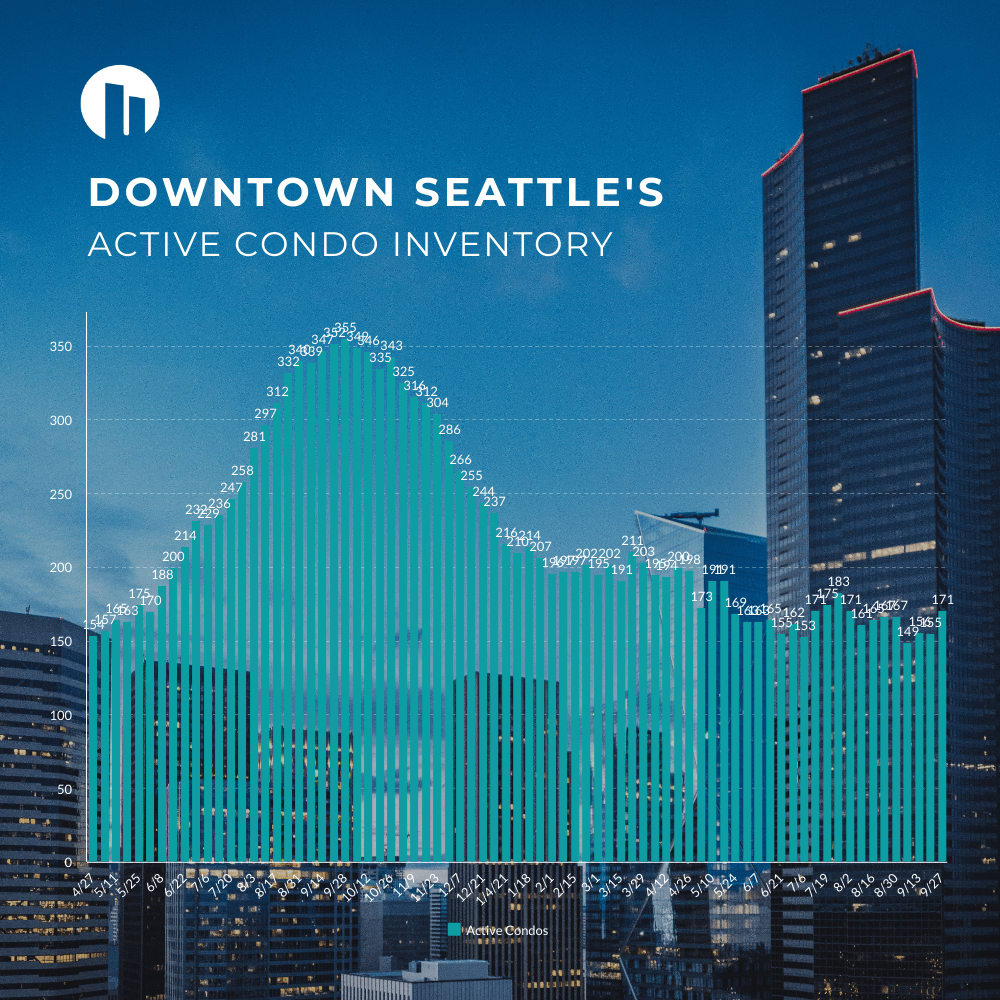 EXPECT MORE APARTMENTS, LESS CONDOMINIUM
3 weeks ago, I reviewed a new construction condo project in Seattle (
Shoresmith
). Video below. Then within days, they announced they were flipping to apartments (renting not selling). Investors have a strong desire to own multifamily in Downtown Seattle. This will continue.
So what does that mean for condos? Less supply. Less supply means less inventory. I suspect we will continue to be in a Seller's market for months if not years. Without much new supply, the demand for condos should continue to keep inventory low.
Here is a great example. A project in South Lake Union named the
Ascent
,
just sold for $303M dollars
. Yep, you read that correctly. $303,000,000 for 432 units. I'll do the quick math for you – that is over $700,000 a unit. For this reason alone, it doesn't make much sense for a condo developer to build right now. The costs to build an apartment are much less than building a condo. On top of that, condo developers are exposed to litigation for construction defects and issues with insurance.
Why build condos when you can build apartments for less and sell them safely at sky-high valuations?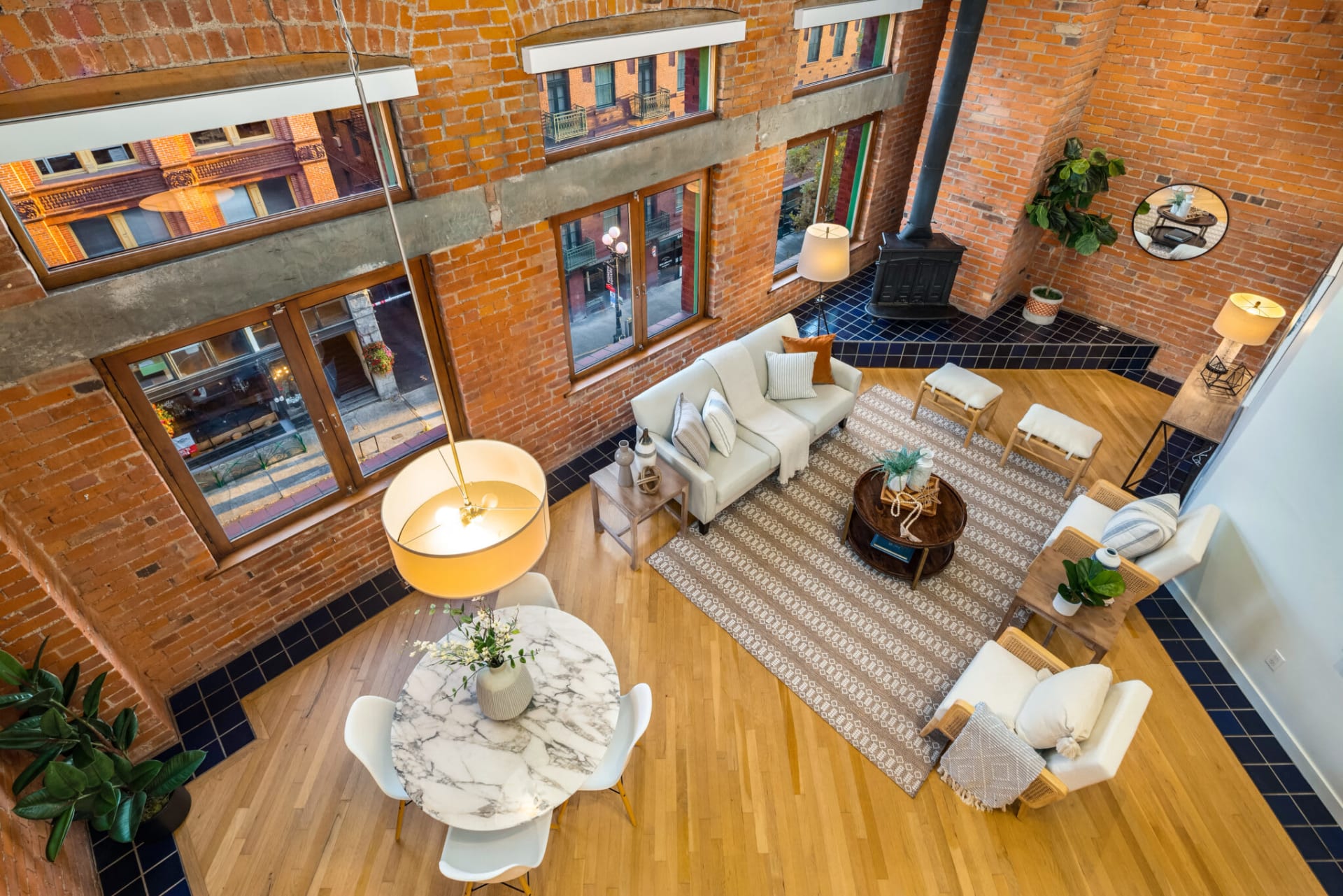 SEATTLE POLITICS
Do politics affect housing? YES, 100 percent. Here is a great example. I tweeted about it today.
Public Service Announcement...Seattle landlords who raise rents could soon be required to give tenants six months' notice and pay moving assistance amounting to three months' rent under proposals the Seattle City Council. Vote happening today (Monday) https://t.co/xi1kOkzOne

— Seattle Condos | Jeff Reynolds (@Seattle_Condos) September 27, 2021
Bottom line is, if you make it more challenging to be a landlord, some owners will throw their hands up and leave. In this particular case, it could lead to more owners putting their condos on the market. Seattle is quickly becoming a tenant-friendly City.
RETURN TO OFFICE
I think the most impactful event for Seattle condos in the coming months is the return to office following the Covid-19 epidemic. As employees return to the Downtown Seattle office towers, I think we could see an uptick in demand, leading to more condos being absorbed. It seems obvious at this point that working from home 5 days a week is not realistic for many employees. A lot of big businesses want to see their employees back in the office. Some local employers like Nordstrom are going to consider a hybrid scenario. Some days at the office and some days at home. This should have an impact on condos.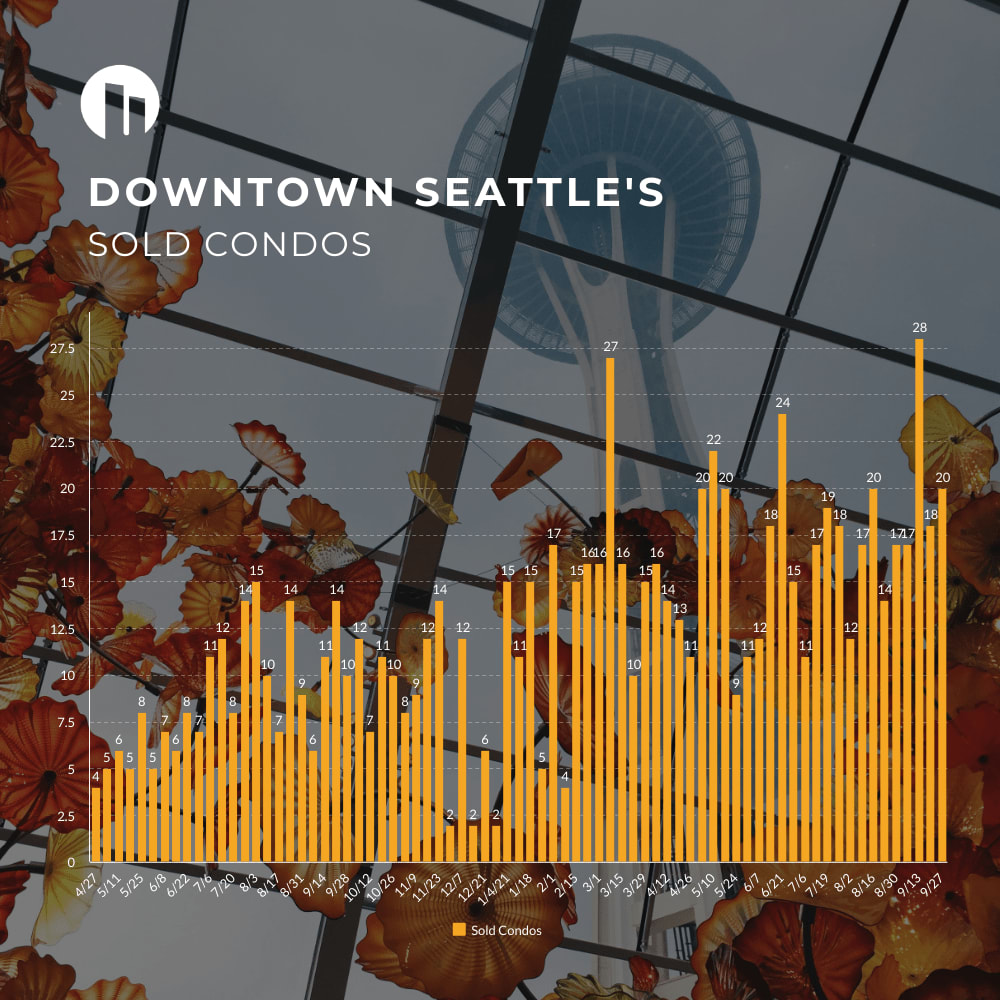 Have questions? Get in touch! Here is the week-over-week stats updated today!