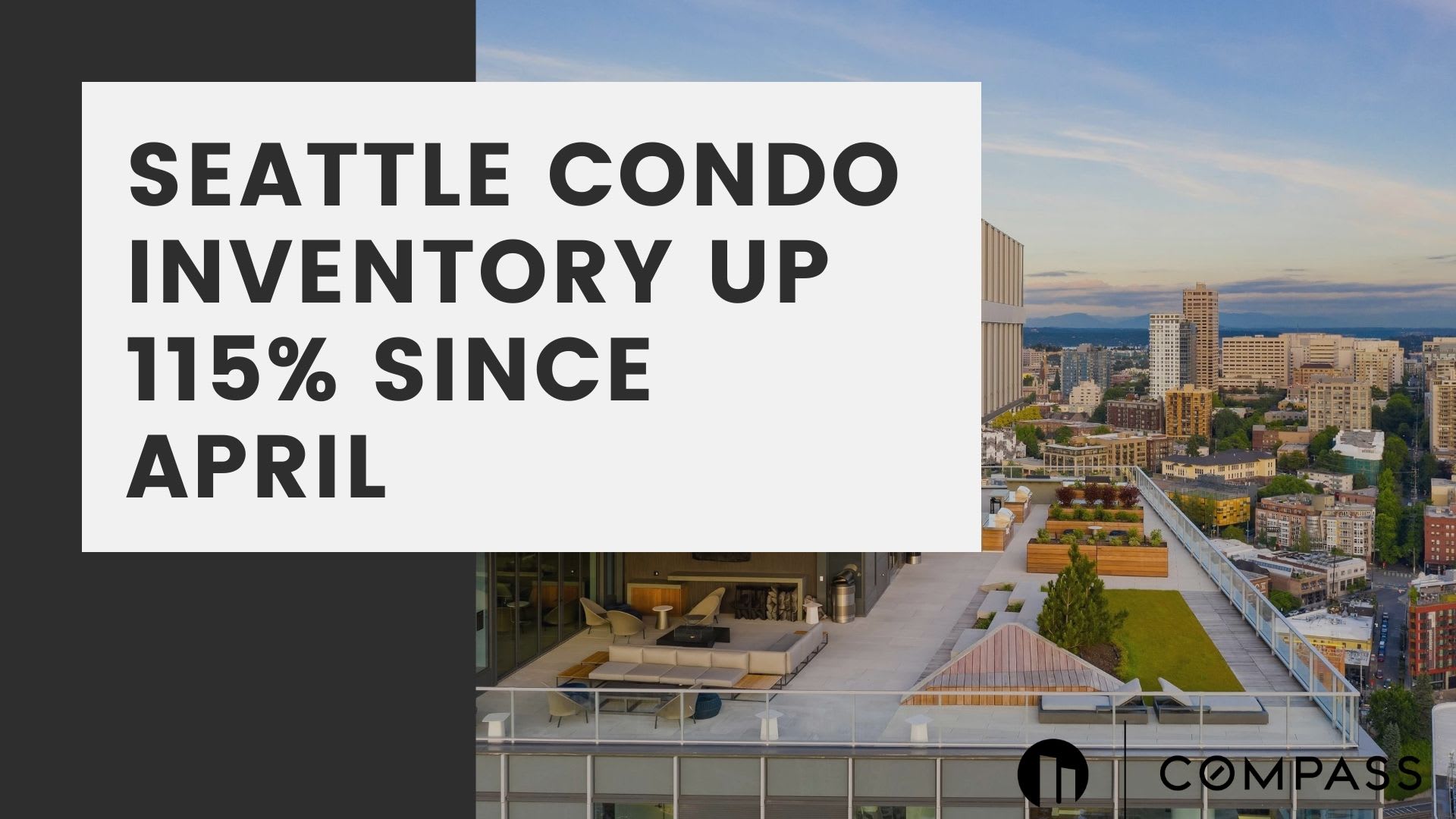 Let's talk about the elephant in the room in
Seattle real estate
. The market in general is on fire, but the condo market is lagging. If you look at housing in
Capitol Hill
, Queen Anne, Wallingford, Montlake and others the market has been very brisk. In fact, the median sales price in King County is up 7.2% year over year while in Seattle the average sales price is up 7.3%. In certain neighborhoods it is up much higher.
Montlake
, near the
University of Washington
has seen a
19.2% increase in the average
home price month over month.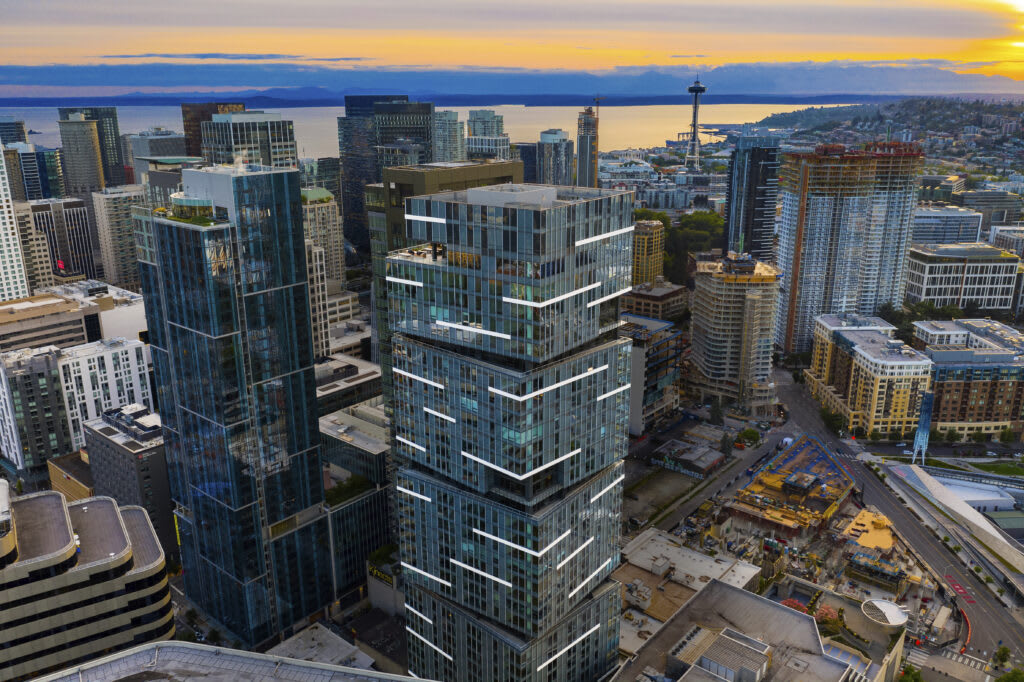 What About Condos?
On the other end of the spectrum, condos in
Downtown Seattle
have more than doubled in just 4 months. Indicating a flight to the suburbs and less absorption of units in the
Downtown Seattle
core. Sales have slowed and the impact of people fleeing Downtown should continue until we have a vaccine, better governance and safer streets.
There is still buying in the downtown core, but the pending and closed sales are not exceeding the number of new listings. This is simply supply and demand. Lets examine further: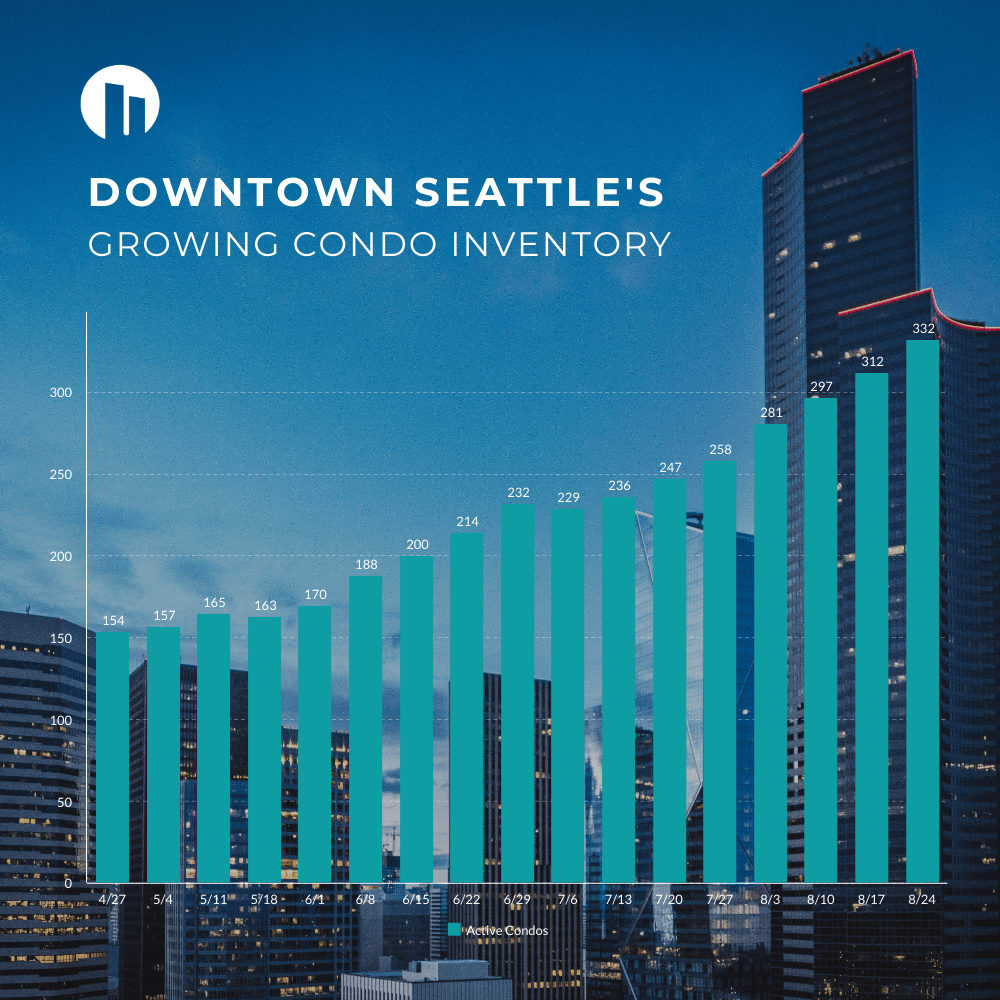 The key indicator we look in examining the sales velocity of a market is the month supply of inventory. The months supply is the ratio between closed sales and the number of homes on the market at the end of the month. Let's use a real time example:
Over the last 30 days, there were 51 condo sales in the downtown Seattle core. If you divide the number of sales (51) by the number of active listings 333, you arrived at 6.5 months of supply. This isn't terrible, but it indicates a buyers market. It also doesn't look too bade when you compare it to New York – Did you see
my post
and video last week?
Here is a look at the last 2 weeks of stats. As you can see pretty clearly, inventory is rising quite quickly. What I'm going to focus on in the coming months is how and when the vaccine could open the door to opportunistic buying in the Seattle condo market.

Interest rates are giving buyers an opportunity to put their money to work. With so much liquidity in the system, the value of the dollar is less. It is important to look at hard assets that are a great inflation hedge. If people will be coming back to the Downtown core for transportation, proximity to hospitals and walkability, one could argue that the time is now to invest. It might not payoff immediately but long term a good investment is made when the majority of investors are looking the other way – just ask Warren Buffett.