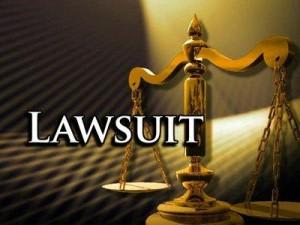 Condo litigation can be devastating for both buyers and sellers. I have touched on this topic in the last 3-4 months, but felt that you might benefit from understanding how a lender looks at litigation. Steve Tedrow was kind enough to put together this piece for your review. I hope it brings some perspective on the difficulties of lending in these problematic situations:
"One of the most common reasons that a lender may refuse to grant financing in a condominium complex arises when there is any type of litigation. This applies to both FHA and conventional financing. The only exception to the rule is if the HOA is named as a plaintiff in a foreclosure action or action for past due HOA dues. There are certainly many instances where the litigation appears harmless or insignificant, but there is still uncertainty in the lenders eyes. They have no idea of the outcome or the magnitude of potential legal fees which could be involved."

"In the past, lenders were sometimes able to make exceptions. Then, if the investor decided not to purchase the loan, the lender would just place the loan in their portfolio. In the current mortgage environment, most lenders will only make mortgage loans if they are saleable. There are a few portfolio lenders who may make exceptions, but only in very unique situations. One of the questions on the resale cert addresses Pending Litigation. If you see this section marked yes, find out the details and consult the potential lender immediately."
Financing a property in litigation is obviously a difficult task. In lieu of trying to buy a condo in this situation, I would focus on how to avoid them. The best defense in avoiding condo litigation has everything to do with your due diligence. Here is a short list of how you can avoid this major mistake:
Do your research (Your reading a condo blog. Thats a good start!)
Hire a professional (A good real estate agent or a qualified attorney)
Read your resale certificate thoroughly
Think about the future (any upcoming assessments, budget shortfalls etc…)