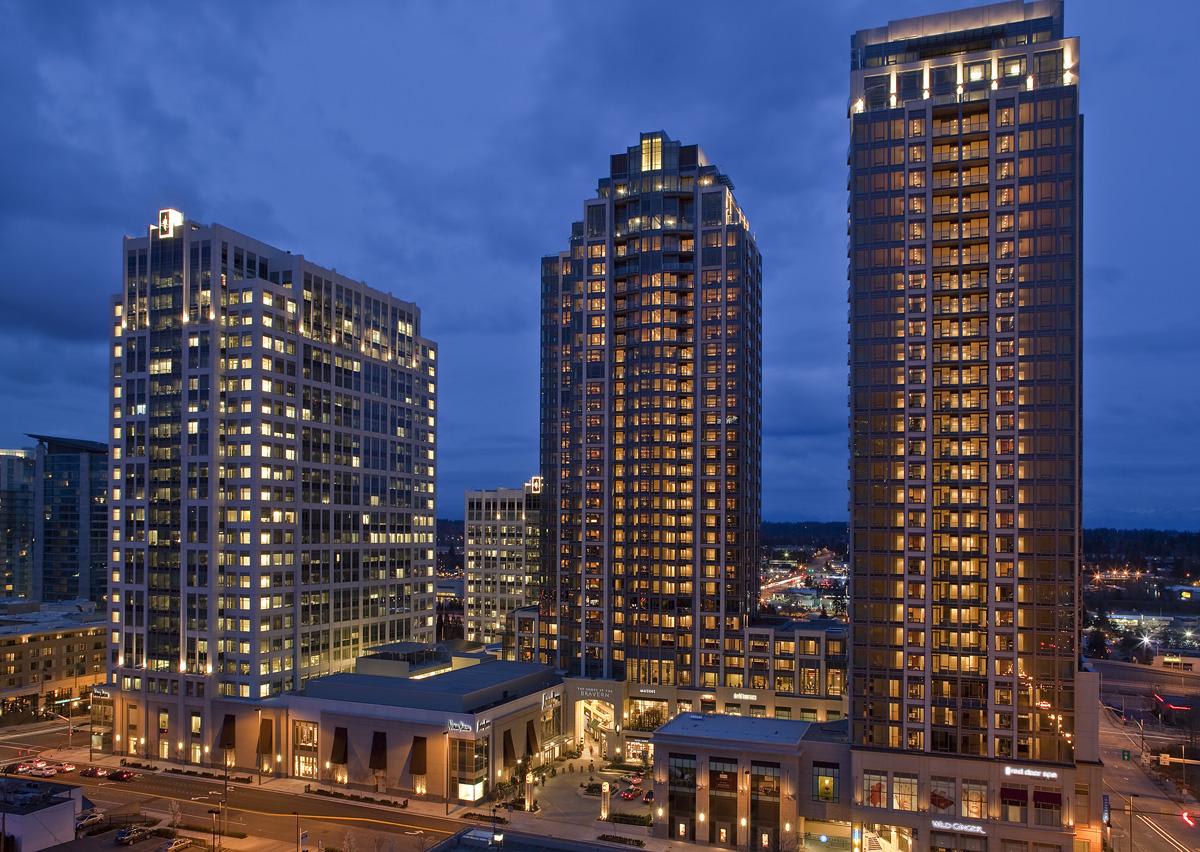 Wow. The Bellevue condo market has changed. Schnitzer West announced yesterday, that the North Tower of the Bravern Residencies will be converted to luxury apartments. In another sign of the times, Schnitzer simply put, just couldn't meet the market's pricing demand in many efforts to sell over 400 residential units. Now that the entire project will be converted to apartments the opportunity to own at Bravern is long gone.
This whole story is so fascinating to me as I can remember the build-up to this project and the incredible feeding frenzy that came with the project's initial reservation appointments. This project, like many others in Bellevue, was going to change the way we lived in area code 98004 (Downtown Bellevue). Now, looking forward, this change may single-handily give Bellevue the shot in the arm it needs to sell off its inventory of available condos. Bellevue Towers,

Washington Square

, and One Main Street are three projects that truly stand to benefit.
It has already been announced that The Bravern will host an open house on October 16th-17th showcasing the model homes in the North Tower. Leasing in the North Tower has begun with rent starting at $1,550 per month. With 65% of the units leased in the South Tower, the project's property manager still has roughly 292 units to lease.
The overall impact of this change is not yet realized. Once the buzz wears off, the Bravern retailers will probably stand to benefit the most with hundreds of new residents moving in just before the Holiday season.