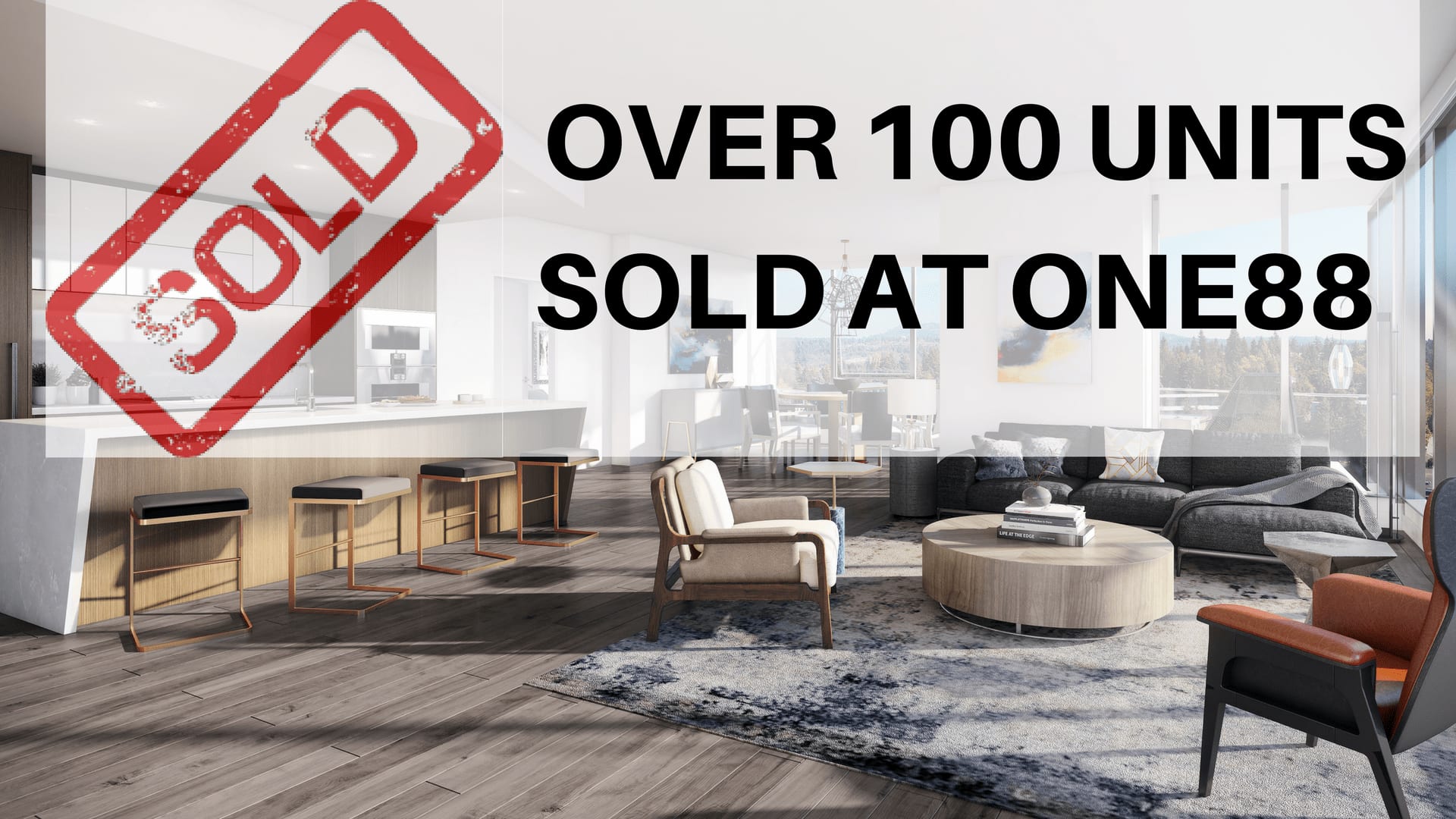 Bosa Sells Over 100 Units at One88 During Private Sales, Open to Public This Weekend
Bosa Development announced today that more than 100 units were pre-sold in its much-anticipated Downtown Bellevue community, One88. The remaining units starting in the mid-$2 million price point will officially open to the public this weekend (Saturday, March 10th).
In a press release this morning, the development team spoke about the demand for the 143 units and what will become Bellevue's first condo project delivery in over a decade:
"We have been overwhelmed by the positive response to One88 and have recently welcomed nearly 3,000 prospects to tour our Sales Gallery during the preview phase. This is certainly a testament to the demand for urban living in downtown Bellevue," said Bemi Jauhal, director of sales and marketing for Bosa Development. "Bosa is setting the standard of luxury living in the downtown area. The entire community will evoke the feel of a luxurious hotel through the dramatic and artful design of the amenities and the sophisticated style, form and function of the residences."
With over 100 units sold, I anticipate that adjustments or (increases in pricing may occur). This has not been announced by the development team, but much like Nexus in Seattle, when a project in this current Seattle condo environment has so much early success, the developer can take their time selling the remaining inventory. It raises the blended average on their cost per square foot proforma and allows the project to take advantage of monthly increases in pricing.
Given that we are only in the first quarter of 2018 and the project doesn't deliver until 2020, the market and current demand favor Bosa. With the majority of the units falling into the luxury condo category, given the recent spending spree on high-end units, I don't anticipate any issues with getting these luxury units sold. Secondly, as I posted yesterday, the median sales price of condos continue to soar in the Seattle market.
The early success is not a surprise in my opinion – I've gone on record with my opinion of this beautiful project. It has a lot of the intangibles that a new condo development needs to be successful.
Great location
Dynamic Architect and Design Team
Rich Amenity Package
Range Of Functional Floor Plans
Successful Sales Launch