Moving your family to a new home in Seattle is a valuable journey that can lead to a fantastic household with so much room to grow. Seattle is a beautiful city that sprawls over miles of coastline and rolling tree-covered hills. Some
Seattle neighborhoods
are better suited to raising a family than others. Seattle's best neighborhoods for families feature beautiful homes, peaceful streets, and excellent schools.
If you have generations to plan for, Jeff Reynolds Real Estate can help you pinpoint ideal Seattle family neighborhoods and the beautiful homes that are currently available in these areas.
The best neighborhoods in Seattle for families
Queen Anne
Ballard
Laurelhurst
West Seattle
Leschi
Sammamish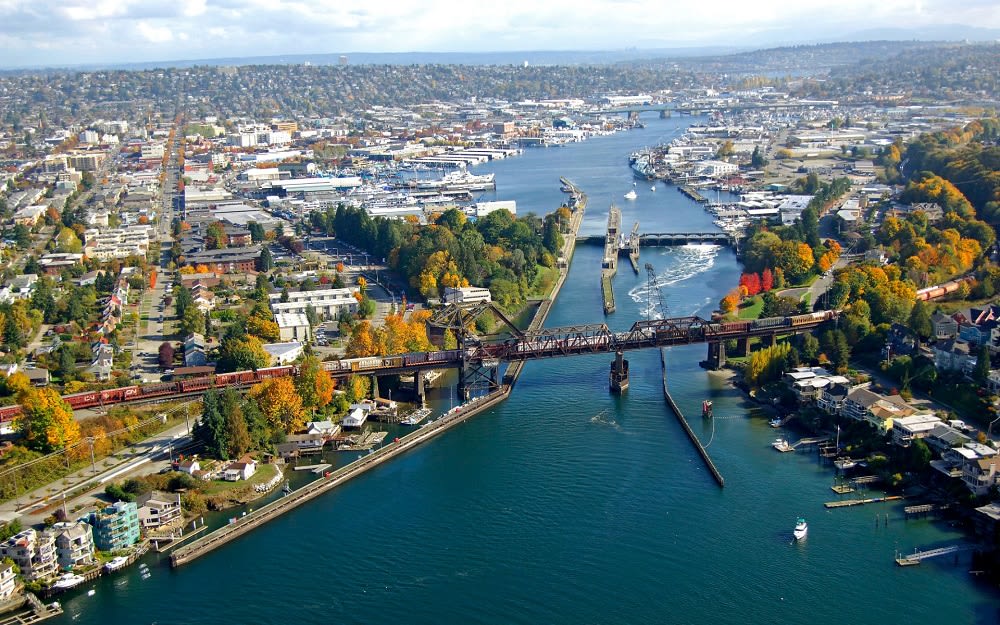 Photo Courtesy of Marinas.com
What makes a Seattle neighborhood perfect for families?
Beautiful and spacious single-family homes
Suburban-style streets
Highly-rated schools
Delightful shopping and entertainment venues for all ages
Welcoming outdoor recreation
Community events and attractions
Nearby public transportation

Seattle is filled with the perfect home for every buyer. When looking for the place that's right for you, it's not just about great schools and gorgeous nearby parks. There are also thriving nearby amenities to entertain and delight every member of the family. Diverse restaurants, outlet malls, movie theaters, museums, parks, and light nightlife are all part of a great neighborhood for the whole family.


Most of all, a great home for families includes a peaceful place to raise children. Your wonderful family deserves only the best in beauty and tranquility while living in your Seattle home. Let's dive into the six best neighborhoods for families.
1. Upper or Lower Queen Anne
Beautiful, spacious homes
Excellent schools
Trendy shops
Cozy feel
Seattle Children's Theater
By far one of the most recommended and sought-after family neighborhoods in Seattle is Queen Anne. Split by North and South, Upper Queen Anne is known for luxurious family homes and quiet abodes for family life, and Lower Queen Anne offers a more affordable selection, perfect for a growing family with growing ambitions. Lower Queen Anne is also the proud home of the
Seattle Children's Theater
, a wonderful destination for children who have a talent or passion for the theater.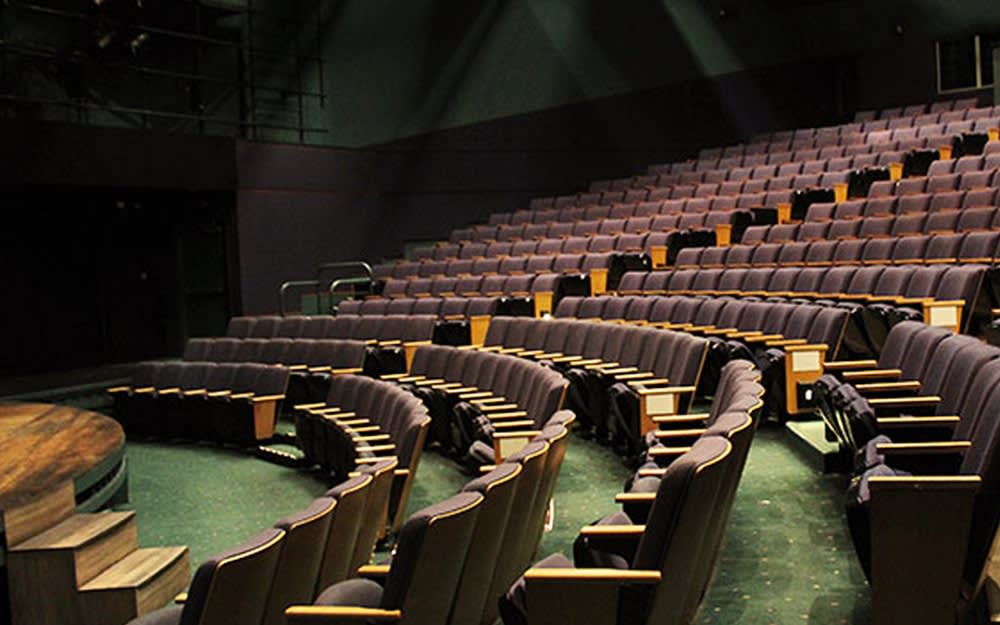 Photo Courtesy of Seattle Children's Theater

Queen Anne is a dream neighborhood stretched in a picturesque sprawl between Lake Union and the Puget Sound. Despite its cozy enclave feel, Queen Anne is surprisingly close to downtown Seattle real estate, glittering nightlife, and the signature skyline. The Space Needle is often clearly in view from Queen Anne homes.

Many of Queen Anne's single-family homes are built in the Victorian style with surprisingly spacious back and front yards for children at play. The neighborhood also features some of the absolute best schools in the city. For a charming location in Seattle where your children will grow up with all the advantages of quiet streets and good education, Queen Anne is a lovely choice.
2. Ballard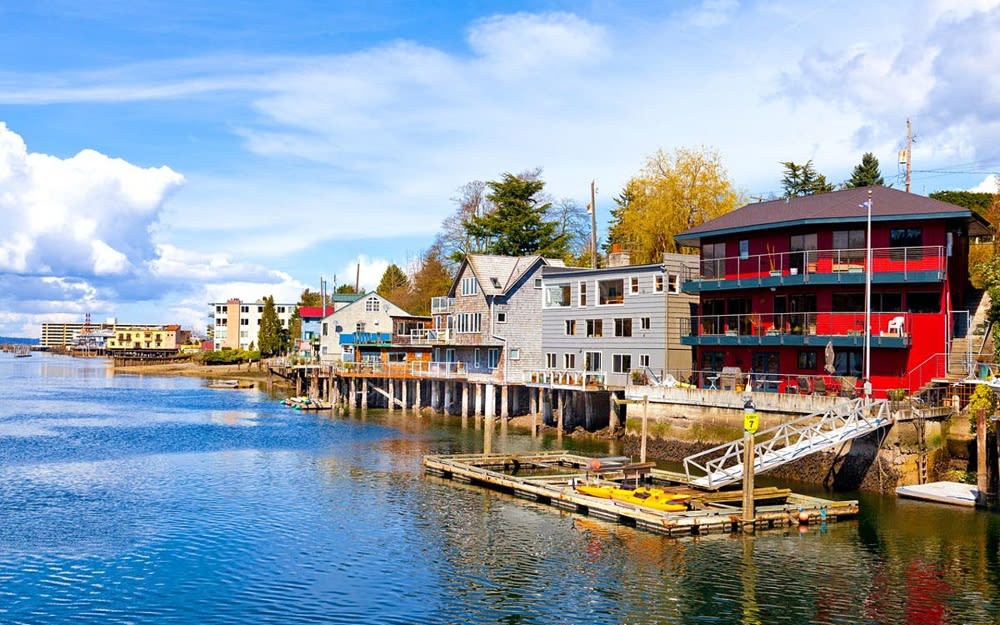 Photo Courtesy of Lonely Planet
Beautiful waterside views

Outdoor activities

Trendy shopping and nightlife

Scandinavian history

Excellent schools
The neighborhood of Ballard was once a Scandinavian fishing village and is now the perfect suburb for a family of outdoor enthusiasts. For many families, raising happy, healthy children means spending time playing actively in the great outdoors. Breathing fresh air while learning to climb, run, swim, and paddle are all part of growing up. With a family home in Ballard, you'll find yourself surrounded by natural beauty with a wealth of outdoor activities.

Today, Ballard has a unique balance that makes a family neighborhood. It is the hub of hip waterfront shopping with trendy restaurants, shops, and craft breweries on historic Ballard Avenue. Here, you will find gems like the Nordic Heritage Museum honoring the original Scandinavian settlers, the Carl S English Jr Botanical Gardens, and the gorgeous Golden Gardens Park. Combined with one of the best school districts that Seattle has to offer, you'll love the lively yet picturesque neighborhood of Ballard.
3. Laurelhurst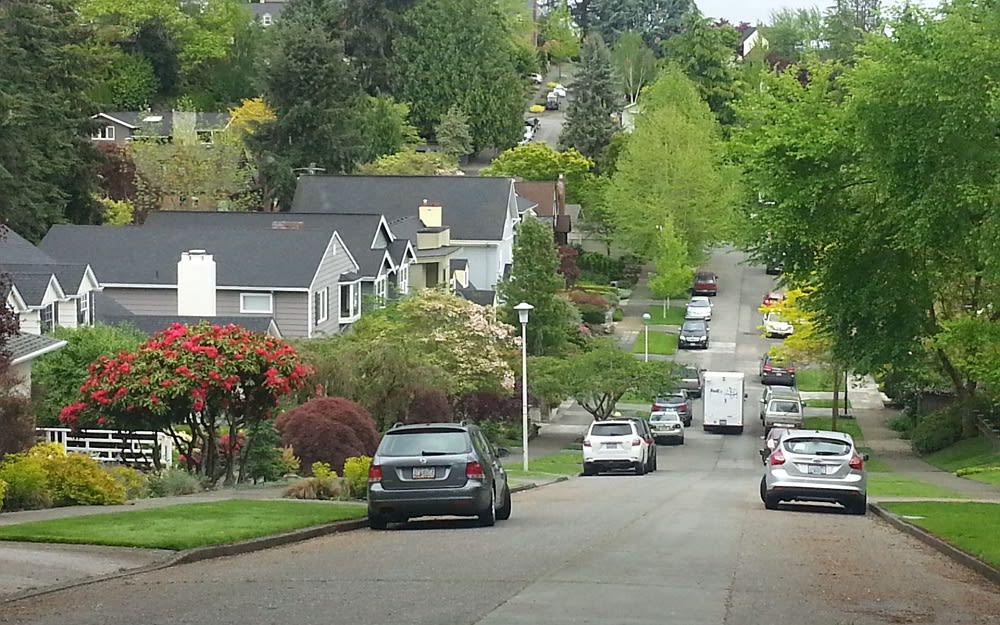 Photo Courtesy of Laurelhurst View
Suburban-style streets

Tight-knit community

Excellent schools

Close yet secluded from downtown Seattle
Laurelhurst is one of the upper-end neighborhoods in Seattle with beautiful estate-like single-family homes in a cozy community setting. The neighborhood of Laurelhurst is well-known for friendly neighbors who look out for each other. As a luxury residential community with elegant estates, lawns, and family-friendly areas designed for a relaxing shared lifestyle, Laurelhurst is beloved by residents. Neighborhood children often play under the watchful eyes of the close-knit Laurelhurst community.

Laurelhurst is the home to excellent schools, making it a great decision when planning for your children's future. With a breathtaking patchwork of parks in the area, children can grow up near the Seattle hustle and bustle without ever feeling the pressures of the city.
4. West Seattle
Close-knit community
Seattle culture and shops
Great schools
Community events
You don't have to move to a hidden enclave of estates to find the perfect Seattle family home. West Seattle has been identified as one of the best places to raise a family in the Seattle area. Its quirky vibe perfectly matches the personality of the city itself with funky shops and diverse restaurants on every city block. Homes in West Seattle tend to be affordable and tall, narrow structures that are the hallmark of Seattle construction.

West Seattle sports great schools combined with buckets of outdoor recreation activities. If you want to meet your neighbors, there is always a community event going on, from farmers' markets to art walks and music festivals.

Embrace the colorful coffee shops, the light nightlife, and the perfect distance between downtown and the beach. West Seattle is a family neighborhood that certainly has something for everyone.
5. Leschi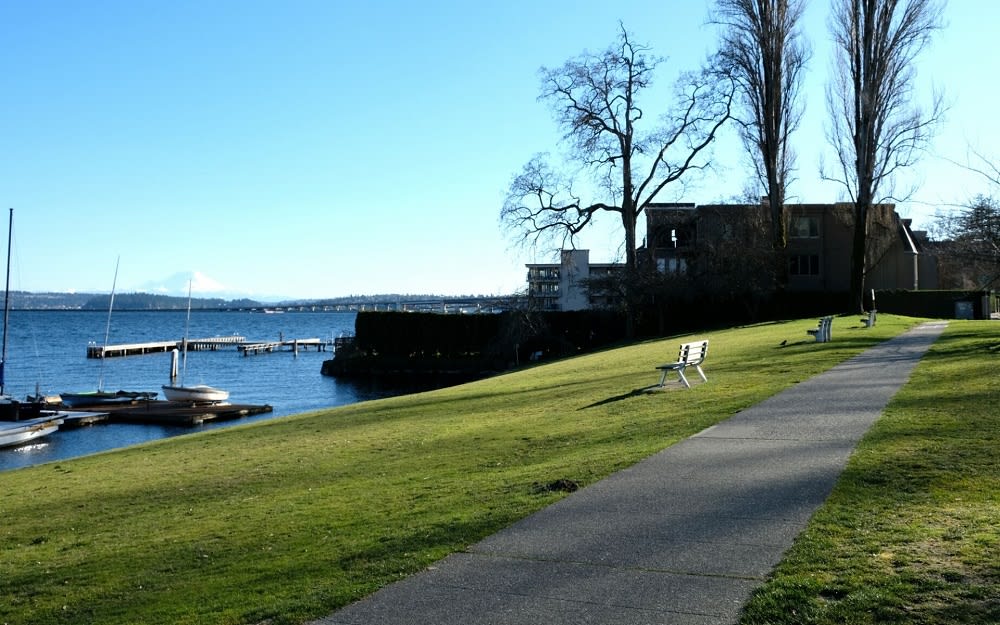 Photo Courtesy of Park Preview
Peaceful small-town vibe
Waterfront property
Parks and lakeside outdoor recreation
Great schools
Leschi is a gorgeous waterfront community named after Chief Leschi of the Nisqually tribe. If you've been dreaming of a Seattle waterside family home, Leschi is a lovely, quiet neighborhood that is a great place to raise your children. Leschi is on the peaceful Western shore of Lake Washington with access to wonderful schools and is just a short commute from anywhere else in the city.

Family homes in Leschi are in high demand, but the neighborhood itself still feels like a vibrant small town with close-knit community charm. Homes are modest and built for family comfort instead of a big show from the curbside, and you'll love how Leschi neighborhoods fold into the hills along the coast.
One of the most beloved things about living in Leschi is the outdoor recreation opportunities. You will find hiking trails, athletic fields, kayak rental, playgrounds, and sports activities in the parks around every corner. These include the beautiful
Frink Park
, Leschi Park, Powel Burnette Park, and Flo Ware Park.
6. Sammamish
Photo Courtesy of The Seattle Times
Top-rated schools
Cozy, smaller community
Beautiful neighborhood
Great public transport into the city
Last but certainly not least is the cozy Seattle community of Sammamish Plateau and the Sammamish Valley. A little further from downtown, the
Sammamish neighborhoods
are known to be breathtakingly beautiful with homes folded into Seattle's natural wildlife. The Sammamish neighborhood is connected to a comfortable public transport system for a quick, carless commute.

Your children can build a strong academic foundation in Sammamish's clutch of top-rated schools. You will find enough after-school activities and local amenities to make any childhood into a complete and immersive experience.
Finding your new family home in a welcoming Seattle neighborhood
Now, your preferences can shine through as you decide which neighborhood and home features are most important to you — and the happiness of your entire family. You can choose a home nestled in the perfect nexus of shopping and education for the whole family to thrive, or perhaps, you will be drawn to a cozy, almost-country neighborhood where the peace and quiet will benefit your family's harmony.

Here at Jeff Reynolds Real Estate, we are passionate about helping each and every Seattle family find the perfect new home. Listening is the key. While some neighborhoods share universal traits that make them welcoming to families, the right Seattle neighborhood for your family will depend on your unique mix of interests and ages. You may have older kids and be planning for nearby colleges instead of elementary schools, or perhaps, you long for a community that fills its quiet parks with lively art festivals and markets every season.


If you're in the market for a luxury family home in Seattle, Jeff Reynolds real estate can help you find that perfect property as it comes on the market. Reach out today, and let's get started.