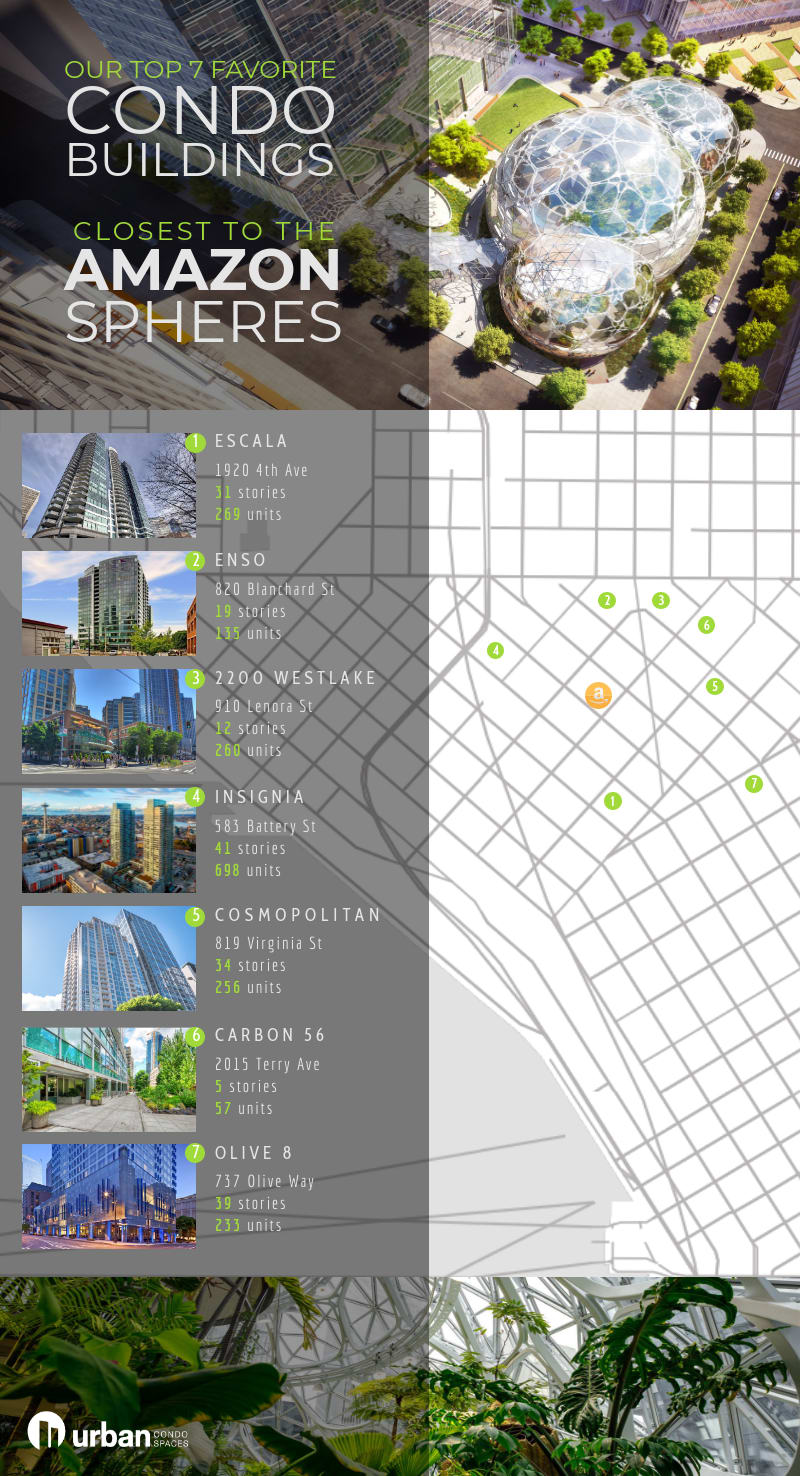 Let me show you 7 of my favorite condo buildings near the . The idea came to me while meeting a friend for lunch near Amazon's headquarters right next the Seattle Spheres.

​​​​​​​The Amazon Spheres opened to Amazon employees and limited pubic viewings on January 30th of 2018. They were designed by NBBJ and the Landscape Architect Site Workshop.
The Spheres are nearly 4 stories high with 40,000 plant species from around the world. From experience, I can tell you this project is an architectural marvel and really captures your imagination. I've been fortunate to tour the three glass domes with a clients and friends that work at . The Live Wall which is comprised of a living wall of exotic plants is so amazing in person – the coffee was pretty good too! Here are some of my pictures while visiting.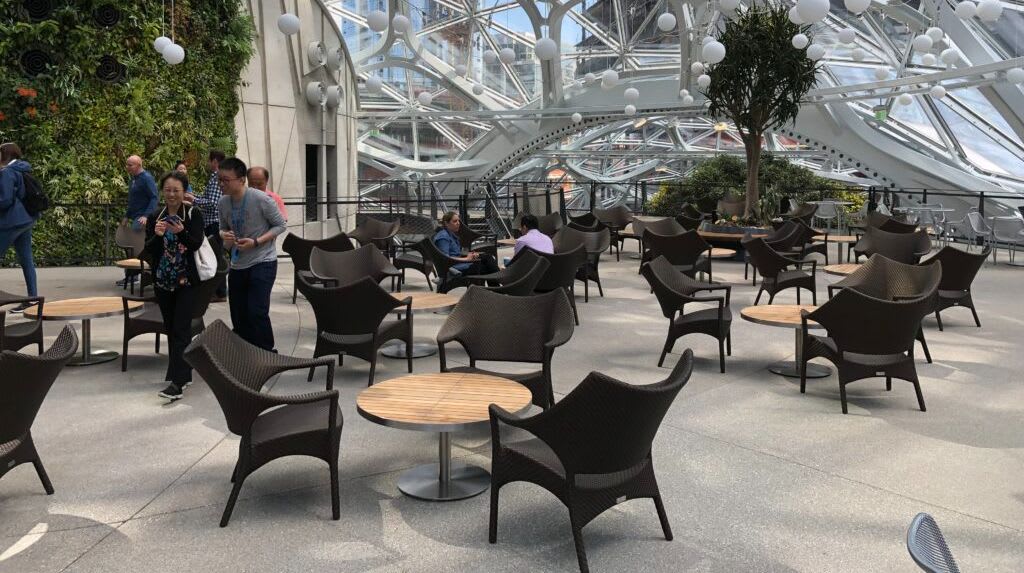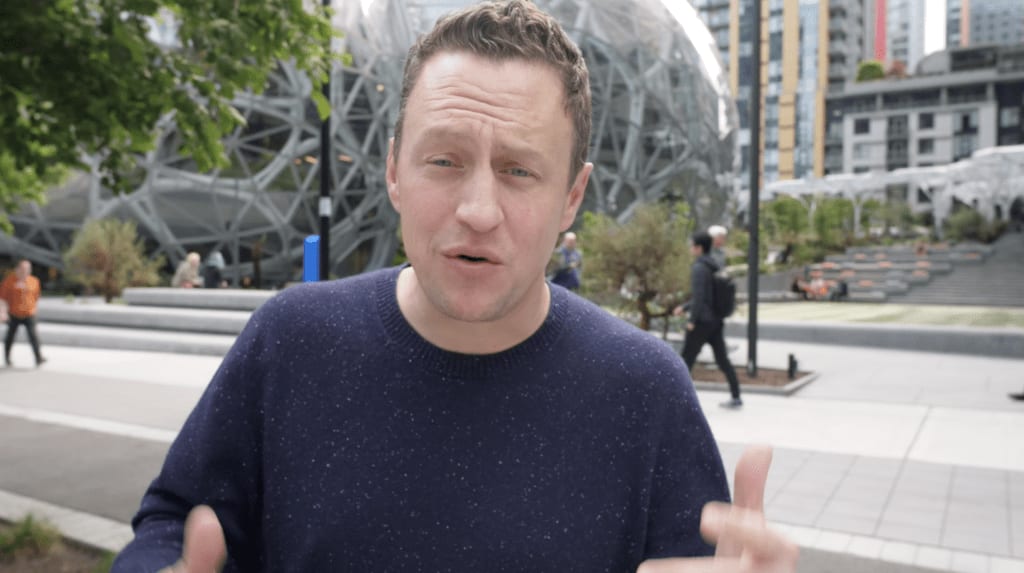 ​​​​​​​UrbanCondoSpaces Video At The Spheres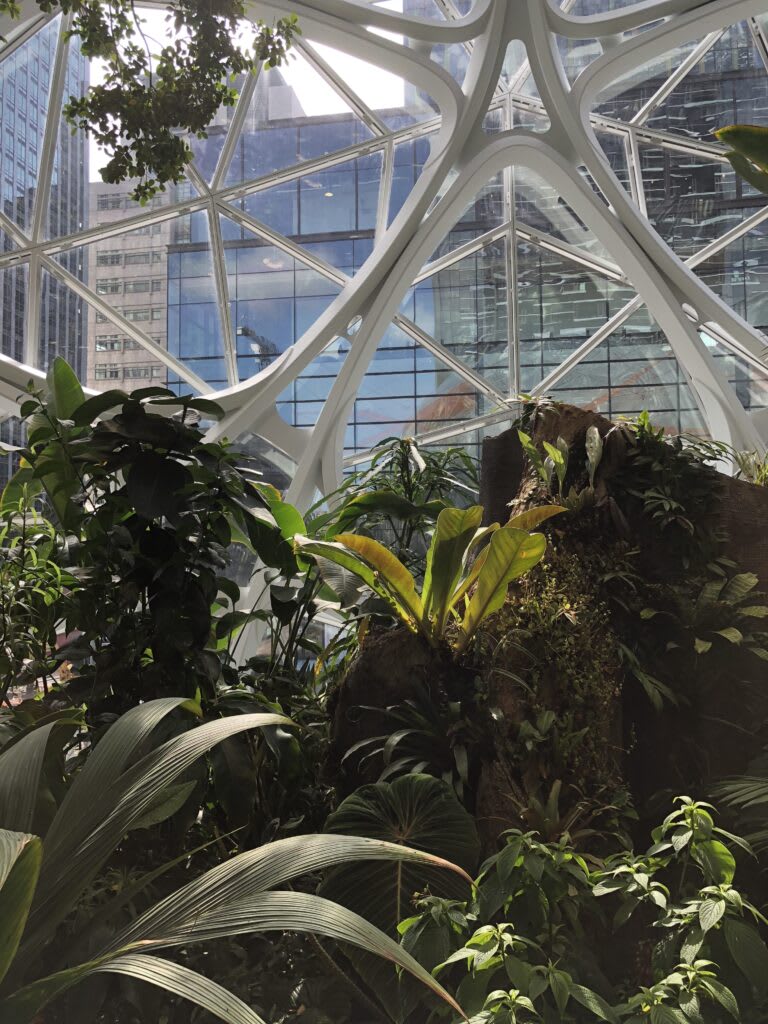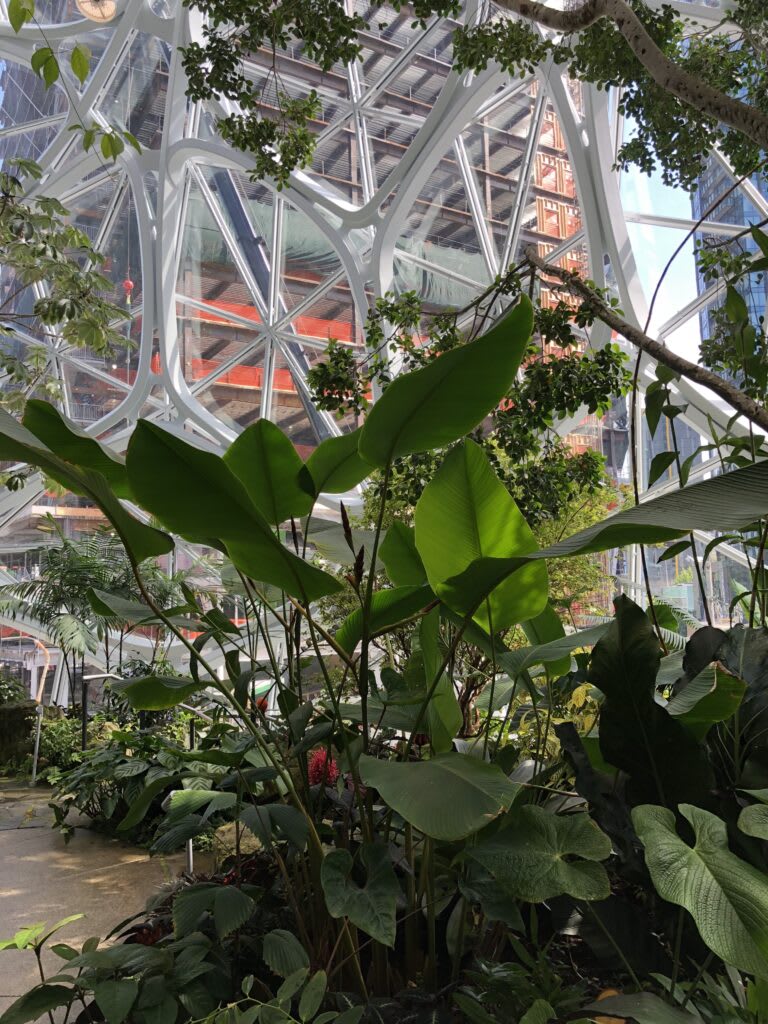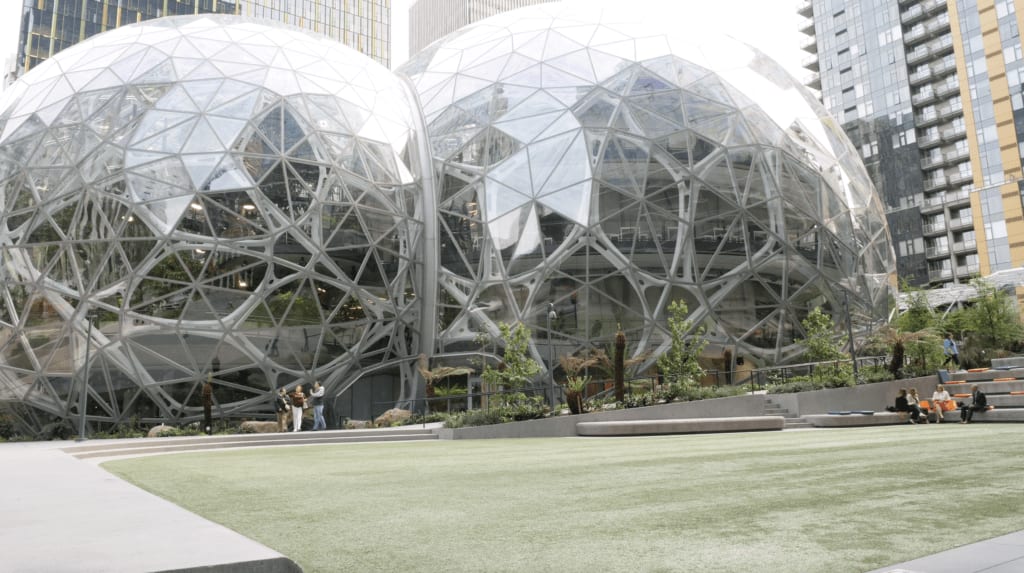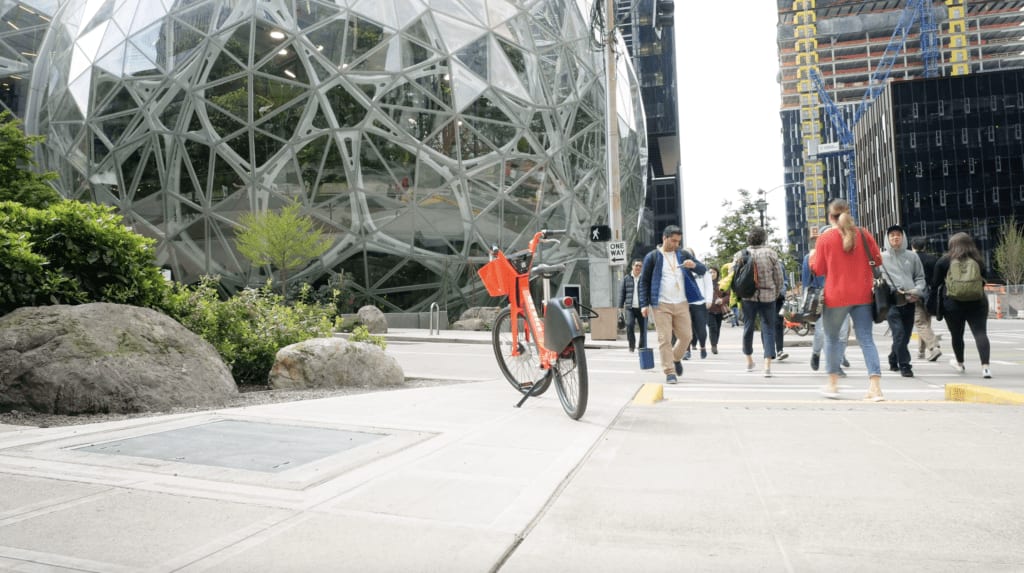 The Spheres are located on 6th and Lenora at the base of Amazon's corporate headquarters.
​​​​​​​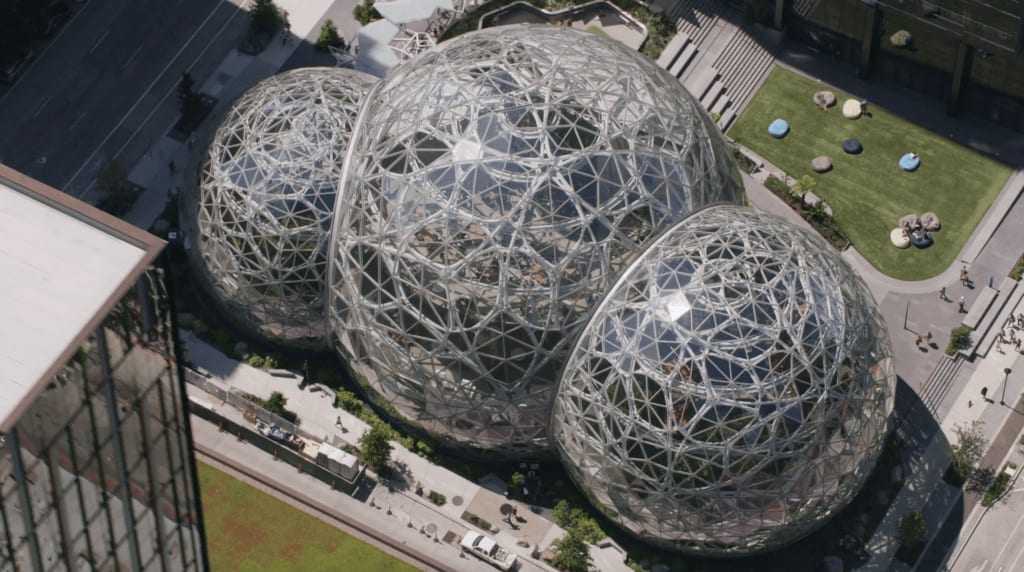 ​​​​​​​I thought it would be fun to show you 7 of my favorite Seattle condo projects that are within a short walking distance to the Amazon Spheres. All of these condo projects are ones that I would personally invest in. They are in great locations, they have varying unit sizes and bedroom/bathroom counts and all in all they are high-quality condo towers in the heart of the city.

I've sold many condos in these buildings over the years and I think they all present great investment potential. Some will have more robust amenities, while the others could be more private and offer different advantages. I hope you enjoy the graphic and put it to good use.

The list of Seattle Condos near the Seattle Spheres include Escala, Enso, 2200 Westlake, Insignia Towers, Cosmopolitan, Carbon 56 and Olive 8.

​​​​​​​Have questions? All you have to do is ask! Contact me at jeff@urbancondospaces.com