Seattle, WA, is home to approximately 737,000 residents, and its metropolitan area is home to more than four million people. The city is a major port for Asian countries and is the fourth-largest in the nation. Many giant U.S. company headquarters including
Boeing
,
Microsoft
, and
Amazon
are stationed here.
Mount Rainier
is about two hours from Seattle. It is one of the state's five active volcanoes and rises approximately 14,500 feet above sea level. Rainier lies on the eastern rim of the infamous Pacific Ring of Fire and is one of the earth's most dangerous volcanoes.
The
median list price
of downtown Seattle real estate is approximately $924,000, up from $719,950 last year. Homes for sale in downtown Seattle continue to bask in a seller's market, which means there are many buyers hoping to grab a piece of the real estate pie from a tin that's only got crumbs left.
Legendary guitarist and "
27 Club
" member Jimi Hendrix was born in Seattle, and the alternative rock genre "grunge" originated here too. Rock bands Nirvana (headed by another unfortunate 27 Club member, Kurt Cobain) and the Foo Fighters all began their stellar rises to fame in Seattle. Here are more awesome things to do in the city.
1. Seattle Great Wheel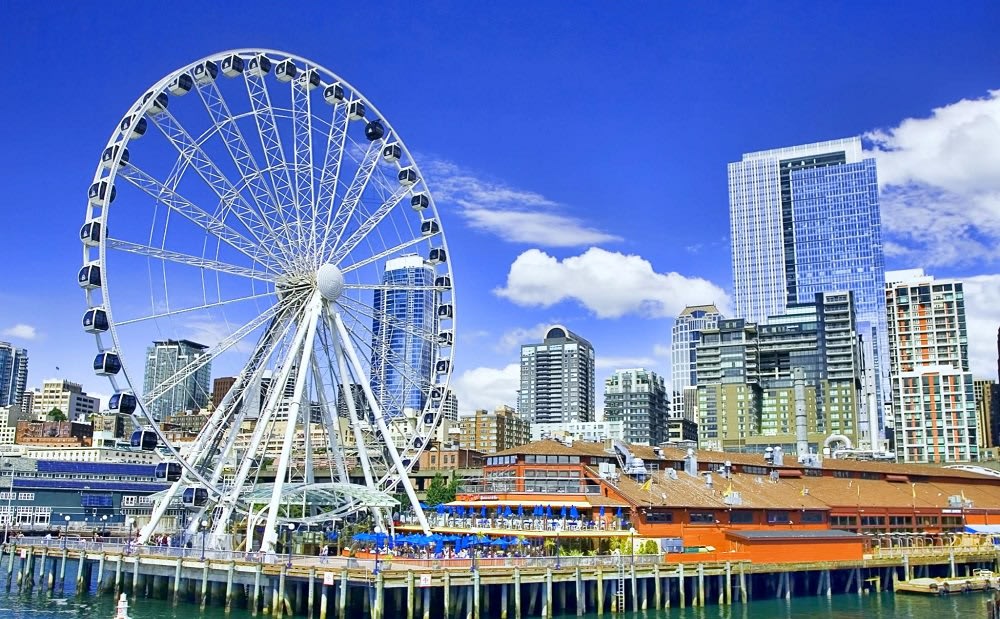 Photo courtesy of Seattle Great Wheel
The
Seattle Great Wheel
is a Ferris wheel that lies on Pier 57 of the city's waterfront. It reaches more than 175 feet in the air and is a delightful return to the simple pleasures of life. It holds 42 gondolas, and visitors will enjoy panoramic views of the downtown skyline as well as the expanse of Eliot Bay. The views are more impressive at night when you'll witness all the lights of downtown. Rides take between 12 and 20 minutes and are guaranteed to make three complete revolutions. Visitors can indulge in a special ride in the VIP gondola that features a clear glass floor and comes with a souvenir T-shirt and a drink which you'll need to quell any pre-ride nerves.
2. Olympic Sculpture Park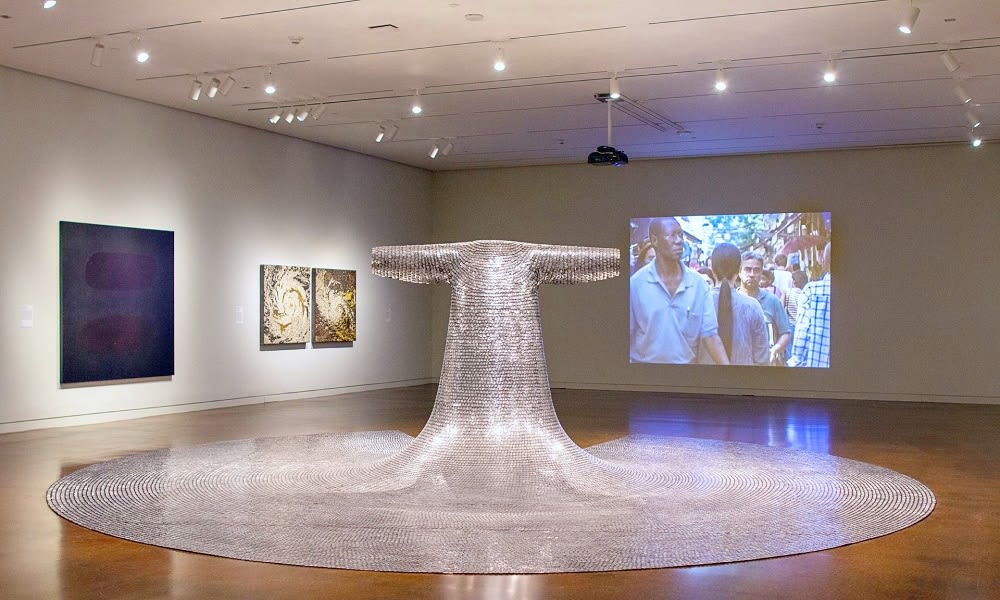 Photo courtesy of Seattle Art Museum
Amongst downtown Seattle real estate lies the
Olympic Sculpture Park
which boasts nine acres of rolling green parkland. Here, both young and old visitors delight in the intersection of art and nature and the divine placement of about 20 unique sculptures. Among the sculptures are renderings of benches that represent eyes, fountains beset with twin jets, and a colorful, vibrant glass bridge. The park features a slim beach with views of Bainbridge Island across the bay. Also on-site is an auditorium for live concerts, presentations, and other open-air events.
3. Harbor Cruise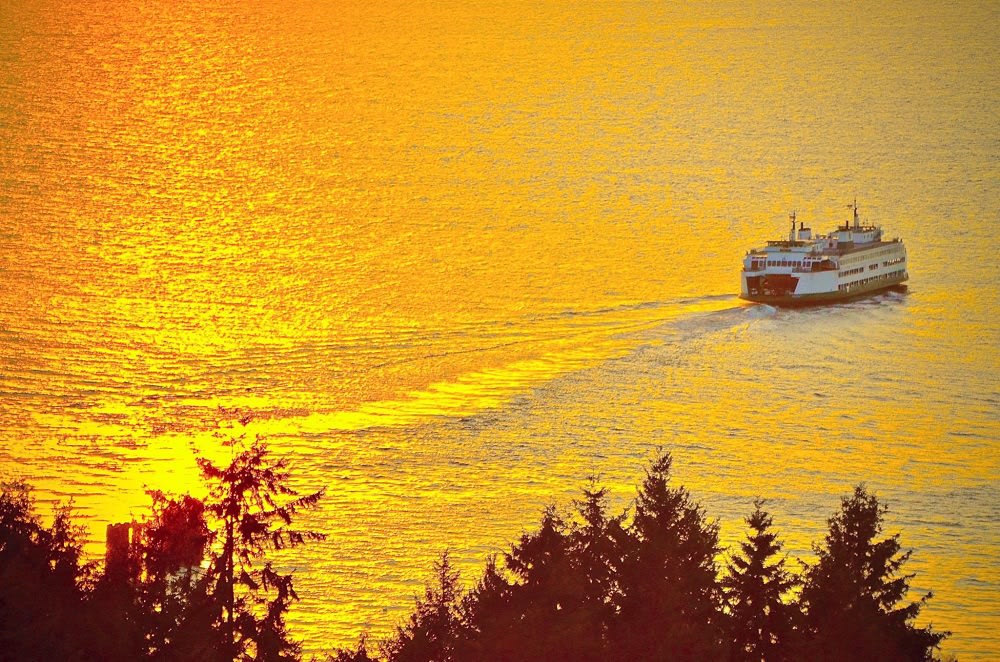 Head on over to Pier 55 for a harbor cruise around Seattle. During this hour-long adventure, you'll enjoy the view from an open-topped boat while an experienced tour guide narrates the history of Seattle, Puget Sound, and Eliot Bay. You'll start out at the cargo ship section, where ocean traffic keeps life bustling, and then head out to more tranquil waters in the bay to view the Olympic mountain range and the Cascade mountain range on one side, and sweeping views of downtown on the other. Both make for postcard-perfect souvenir photos and once-in-a-lifetime selfie originals.
4. Seattle Art Museum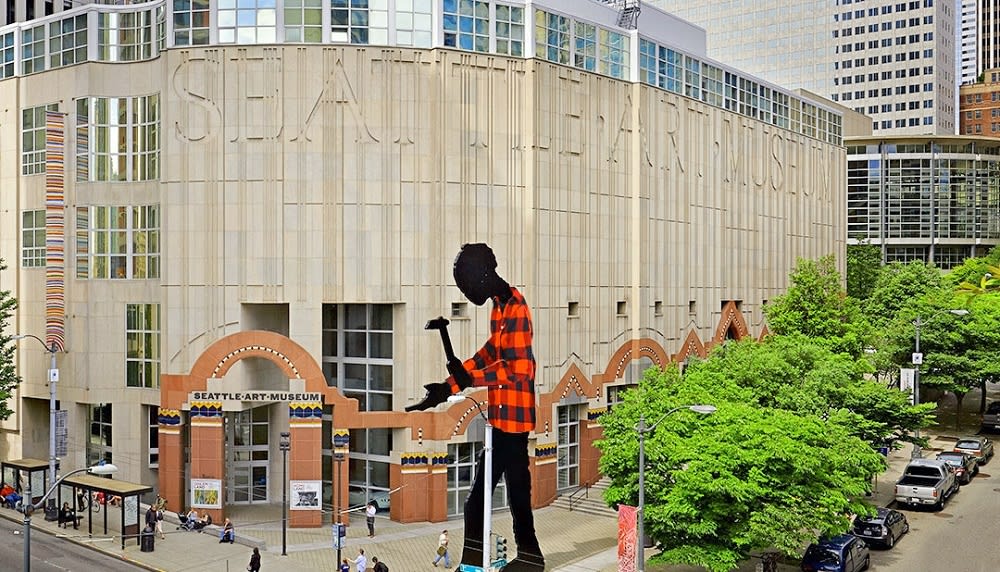 Photo courtesy of Seattle Art Museum
The
Seattle Art Museum
is not an unassuming building; in fact, even a first-time visitor could guess it's art-related just by looking at "Hammering Man" — a 50-foot high metal sculpture with an automated arm that stands in front of the structure.
Hammering Man
is one of several global sculptures built to represent and honor workers and their efforts. The arm swings a hammer every 15 seconds. The museum offers visitors multiple floors of global exhibitions from thousands of years ago to the present day.
5. Starbucks Reserve and Roastery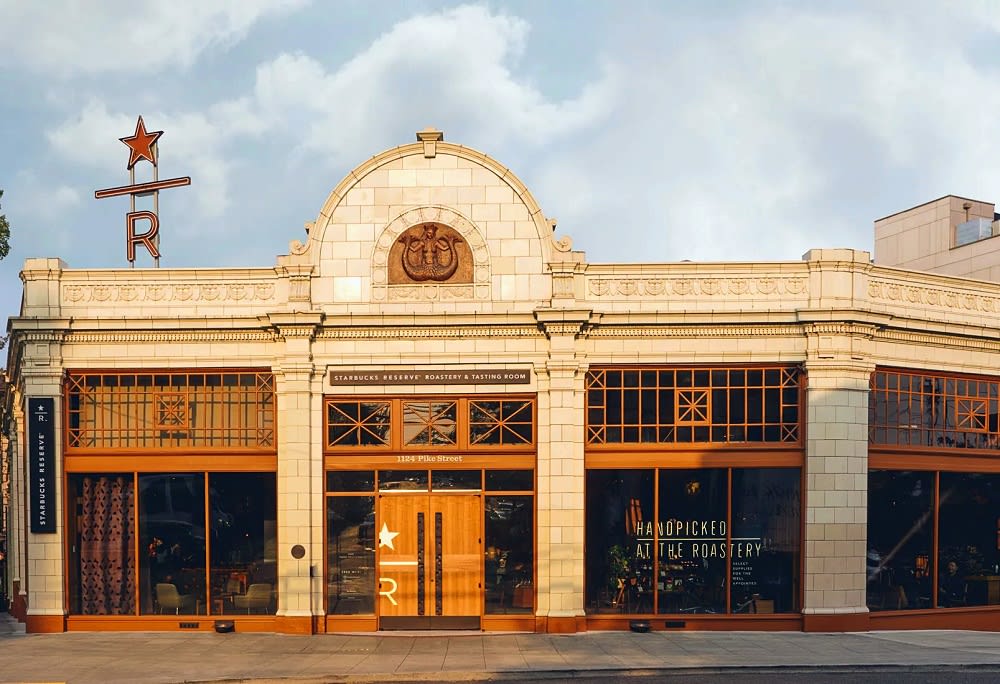 Photo courtesy of Starbucks Reserve
Established in 1971 in Pike Place Market, the global coffee house is now in its 51st year of operation and boasts nearly 34,000 locations in more than 80 countries. A visit to the
Starbucks Reserve and Roastery
allows visitors to witness the entire coffee-making process from bean to cup. At the end of this tour, you'll have a chance to try a blend that could be anything from clover-brewed reserve blends to light roast to espresso and everything in between. And here's a fun fact: the very first Starbucks store is just nine short blocks away!
6. Space Needle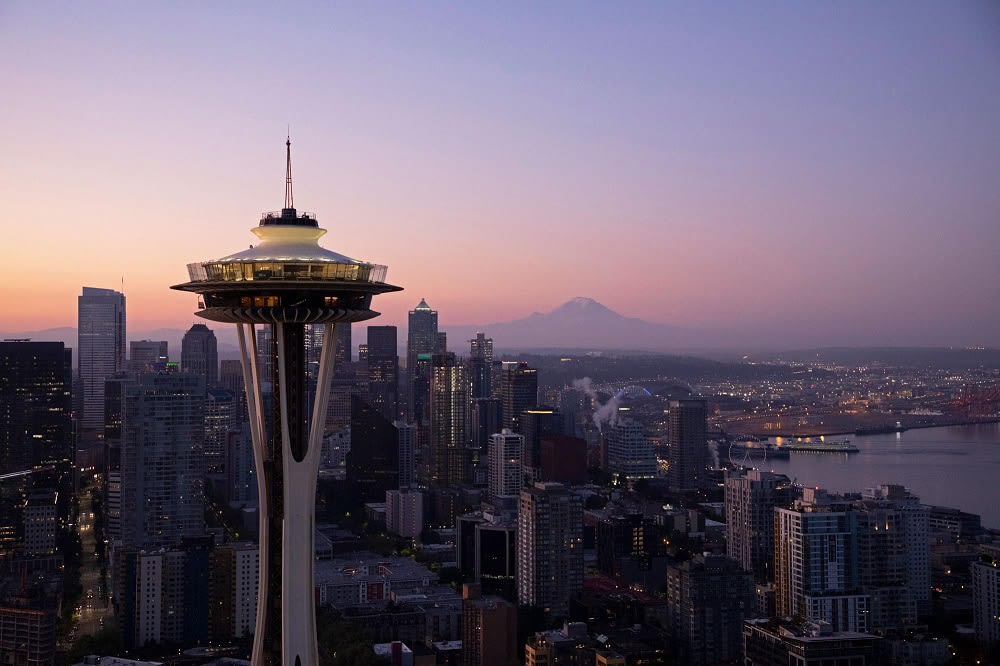 Photo courtesy of Space Needle
Technically, the iconic
Space Needle
is not amongst homes for sale in downtown Seattle, but it's definitely the must-visit place from which to view the entire Seattle area, its bays, and the mountains in the near distance. It measures 650 feet high and provides panoramic, uninterrupted views of the area. The lower deck features a revolving glass floor, while the upper deck showcases floor-to-ceiling glass walls beset with clear benches. Daredevils can brave a shot at the virtual bungee jump. We'll just sit over here with our cup o' joe.
7. Seattle Pinball Museum
Photo courtesy of Pinball Museum
Long before Pac-Man and Grand Theft Auto became household names, pinball machines were all the rage amongst young and old gamers alike. Now, these machines are primarily found in the homes of collectors. However, some companies have resurrected them for use in pizza parlors and gaming venues where a whole new generation of gamers can enjoy their old-world charm. The
Pinball Museum
features approximately 50 antique pinball machines that date all the way back from the early 1960s and up to the 2000s. Unlike other museums that maintain strict hands-off rules, visitors are allowed all hands-on and can play on any or all of the machines on display.
Partner with a Seattle real estate agent
Local agents like Jeff Reynolds are experts in helping you locate homes for sale in downtown Seattle and are eager to share their list of must-dos and must-visits. If you're ready to start shopping for homes in downtown Seattle, contact Jeff Reynolds today.