Do you want to live in a vibrant neighborhood where there's always something to do? Do you enjoy a multitude of cultural activities? Do you want to be close to tons of lucrative career options, so you don't have a long commute every day? If so, downtown Seattle may be the perfect place for you. Of course, there's only one way to find out if this area is a good fit — by going there and checking out the downtown Seattle homes for sale. And while you're there, you can enjoy a great shopping experience, nightlife and visit the top dining destinations in town. Not sure where to start? Here are some of the best places to dine in downtown Seattle.
1. Café Campagne
Photo courtesy of Café Campagne
Want to try out some authentic French food for dinner or weekend brunch? Then
Café Campagne
is your go-to spot! Located in Pike Place Market, this classic café was established in 1994 and continues to attract tourists and owners of downtown Seattle real estate. Relax at the wooden tables with linen napkins, and people-watch to your heart's content while you sip on sparkling wine and enjoy Escargots de Bourgogne, steak frites, or a salad served with a cup of French onion soup. If brunch is more your style, make plans to stop in from 9 a.m. to 3 p.m. on the weekend to feast on house-made pastries, omelets, French toast, or a classic Quiche Lorraine. No matter which meal you're there for, make sure you save some room for dessert. The café offers delicious treats like the chocolate cognac mousse, crème brulee, and traditional rum cake.
2. Japonessa
To make the most of your visit to Seattle, try out the impressively fresh fish used in their fine sushi restaurants. If you want the best experience, plan to visit
Japonessa
, which combines its sushi with an unforgettable Mexican flair. Some local favorite menu items include the Mr. Wonderful and Calamari Japonessa rolls, and if you're not in the mood for sushi, you'll love their garlic short ribs and caliente ginger chicken. Japonessa also happens to have one of the best happy hours in town. Served from 12 to 5:30 p.m. and again from 9 p.m. to close, happy hour features half-price rolls as well as $7 wines by the glass. Japonessa also has an extensive list of beers, cocktails, wine, and sake, so you'll be able to find the perfect beverage to pair with your meal.
3. Metropolitan Grill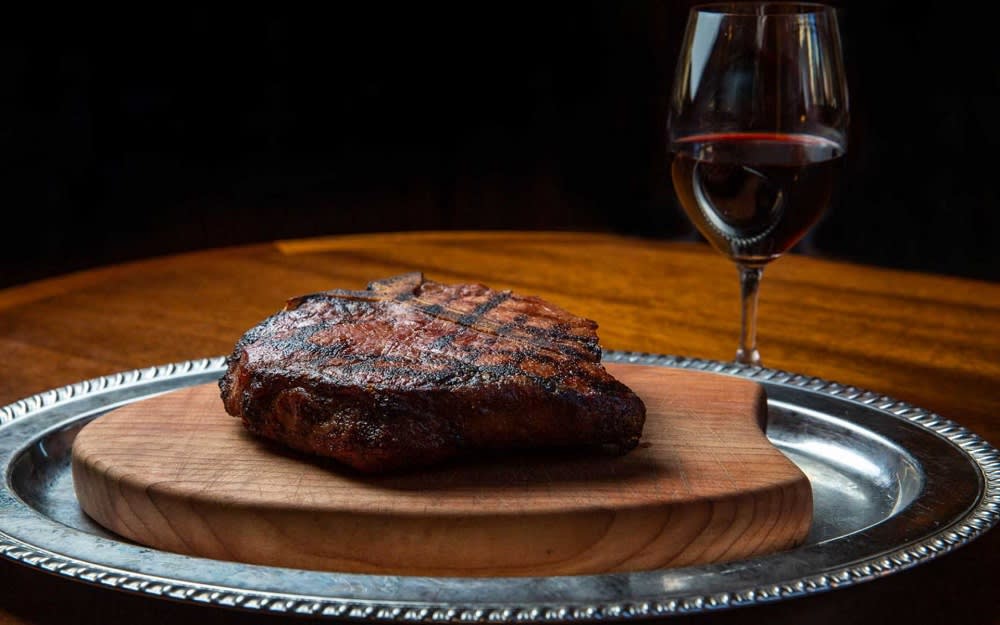 Photo courtesy of Metropolitan Grill
Considered by many locals to be the best steakhouse in town,
Metropolitan Grill
is a hotspot for business lunches as well as fancy dinners out. The restaurant specializes in grilling their USDA prime meat over mesquite charcoal, which gives it a unique flavor and unmatched juiciness. Pair that with a curated wine list and house cocktails like the Met Manhattan and Seattle Sour, and you're in for a memorable meal. If you decide to make reservations here to celebrate making a successful offer on one of the downtown Seattle homes for sale, consider ordering the iced shellfish platter for a start, then indulging in a Snow Beef Filet with a side of asparagus with bearnaise sauce, and finishing off with a slice of a nine-layer chocolate cake.
4. Matt's in the Market
If you want to dine while looking out on Pike's Place Market through gorgeous arched windows,
Matt's
is the place to go. Featuring an open kitchen so you can see your meal being prepared, this downtown fave offers both lunch and dinner on Wednesdays through Saturdays and lunch only on Sundays. If you decide to visit Matt's for lunch, you should definitely start out your meal with the half dozen deviled eggs with chef's accompaniments before moving on to the pork belly bánh mi sandwich or white prawn roll. If you've decided to make this your dinner locale, enjoy the grilled Spanish octopus for an appetizer and the king salmon or prime NY strip for an entrée. Matt's also has a vast wine list to choose a glass or bottle from, as well as specialty cocktails like the 15 Minutes of Fame and Vincenzo Moves South.
5. Aerlume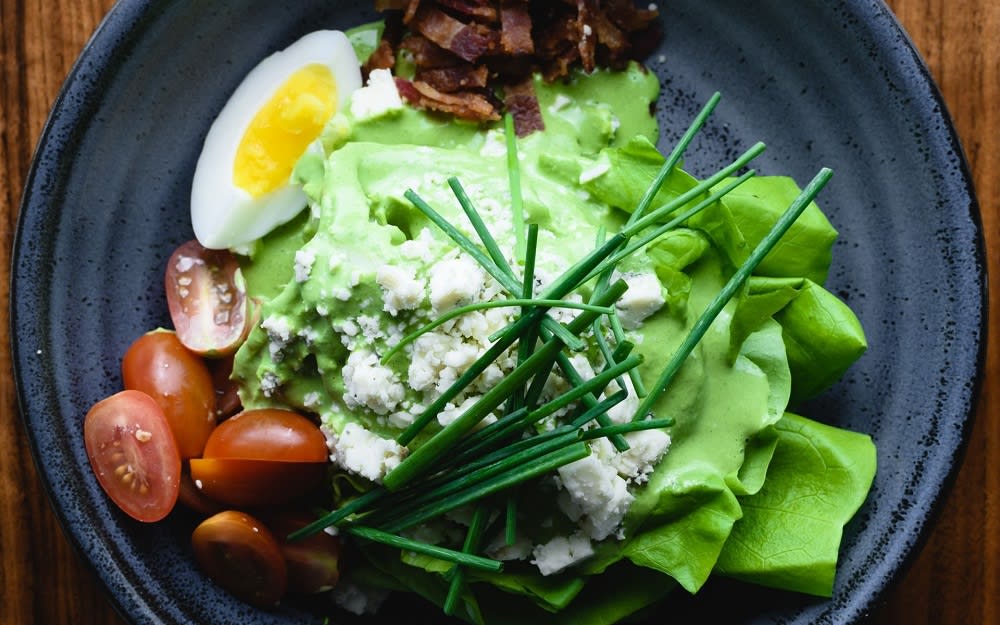 Photo courtesy of Aerlume
If you want to celebrate a special event or enjoy a romantic date night while you're in the area to look at downtown Seattle homes for sale, make sure you visit one of the most impressive restaurants in all of Seattle:
Aerlume
. You can choose to sit in their dining room or at a live-fire group table and look out at Puget Sound while you enjoy a relaxed dinner with impeccable service. Starters include Dungeness crab lettuce wraps, citrus-marinated beets, and yellowfin tuna poke. For main dishes, choose from goat cheese agnolotti pasta, filet mignon, or pistachio-crusted halibut served with a side of lemon chili spinach or white cheddar marble roasted potatoes. Aerlume also has a curated menu of wines available by the glass or bottle, beers on draft and in the bottle, and cocktail creations like barrel-aged Manhattans.
6. The Pink Door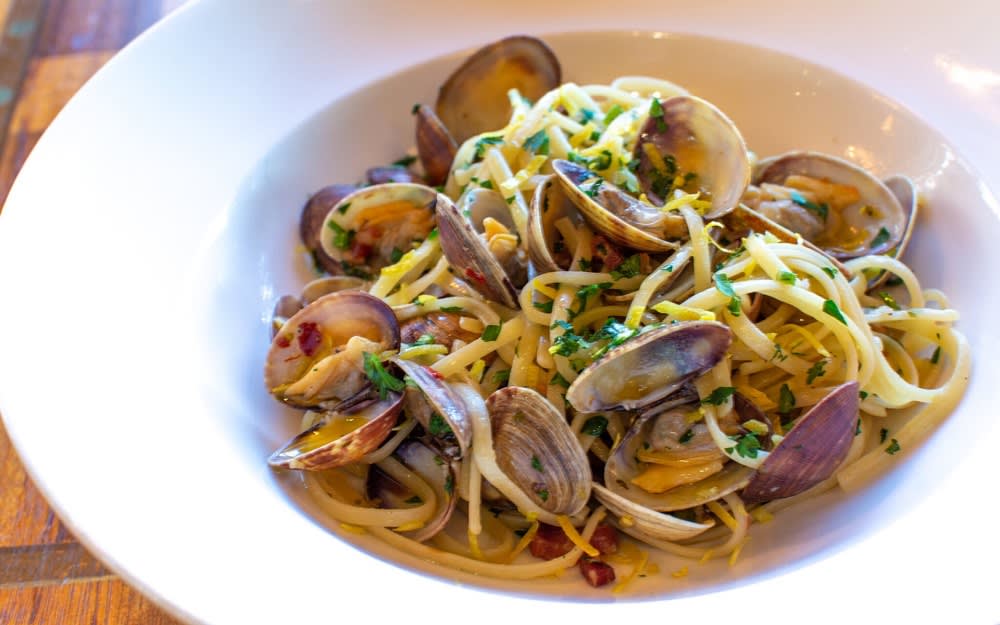 Photo courtesy of The Pink Door
If fine Italian food is your vision of the perfect night out, make sure you get reservations at
The Pink Door
when you're in town to look at downtown Seattle real estate. The Pink Door combines a speakeasy and a traditional Italian eatery. Located in an alley, this restaurant can be easy to miss if you don't know it's there. If you do find it, expect a lively atmosphere, a lovely wine list, and delicious dishes like Lasagna Pink Door, Rigatoni and Mama's Meatballs, and Penn Cove Clams and Mussels.
Excited about a move to Seattle?
If living in the heart of one of America's coolest cities is right up your alley, you need to make plans to visit the area to look at downtown Seattle homes for sale. If you need assistance finding the perfect home, reach out to local real estate expert Jeff Reynolds for guidance and more suggestions for fantastic local restaurants!