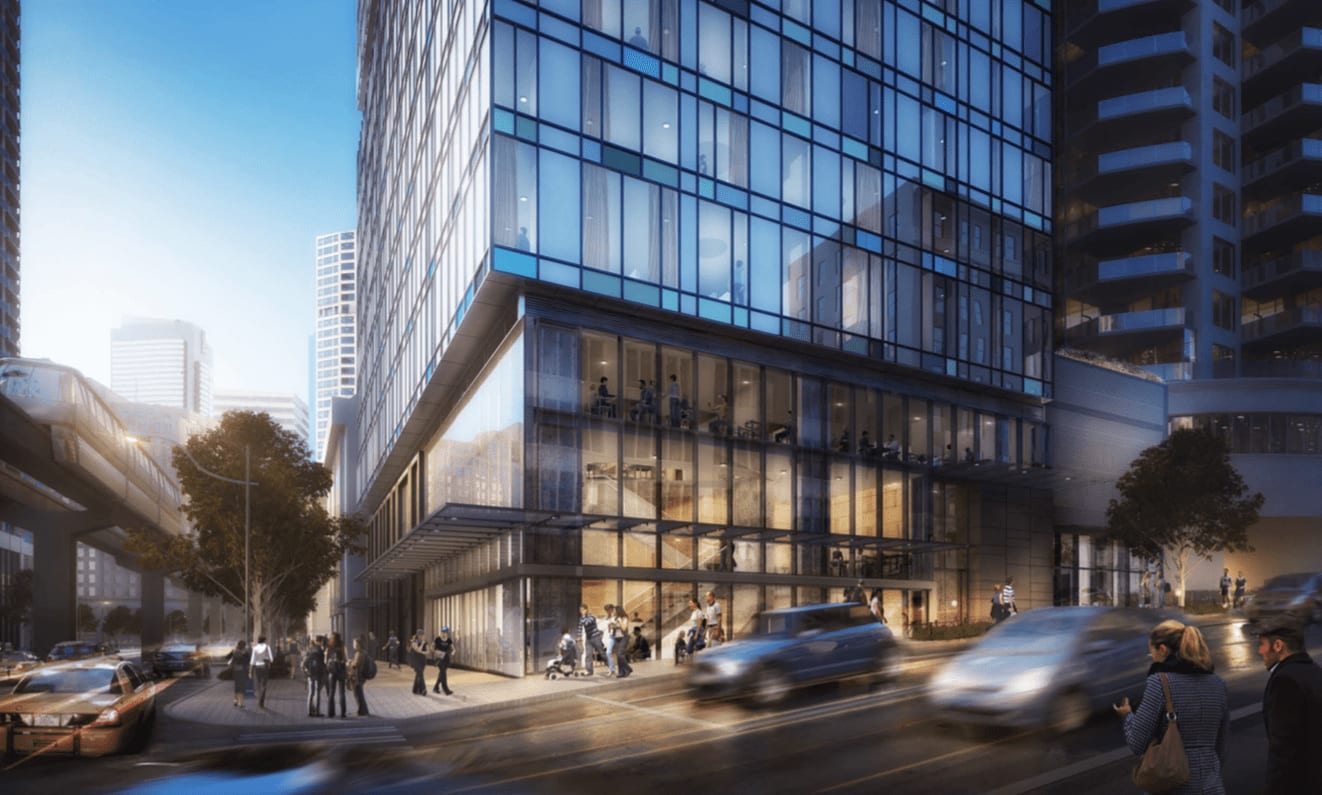 There is a new 47 story tower that is one step closer to development. We've paid extra special attention to this new building due to its proximity to the popular Escala condos at 4th and Virginia. In fact, when 5th and Virginia is built, it will sit directly across the narrow alley that currently separates
Escala
from the
Icon Grill
. As you can see in this the picture below, it will have a severe impact on the East facing units in the 2009 built luxury
Seattle condo
project.
The 47 story, 500′ project is projected to have 391 apartments and 147 hotel rooms. Escala is a 31 story project that rose just 330 feet.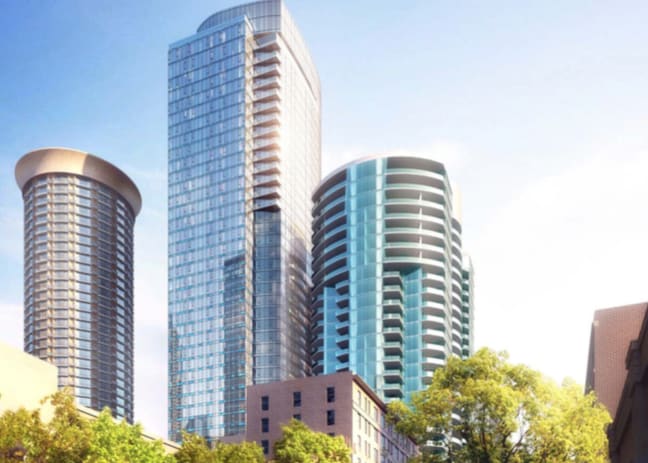 The design proposal (provided by Perkins + Will) appears to address the tight space to between the two buildings. We have added the model renderings for your review. This particular photo is modeling the viewpoint and proximity on the 18th floor of Escala. (see below)
We recognize that there are buildings going up everywhere in
Seattle
. Our intention is not just to highlight changes in view. We believe these projects have a huge impact on the neighborhoods they go in and we want to keep our readers informed. Have a question,
contact us
.