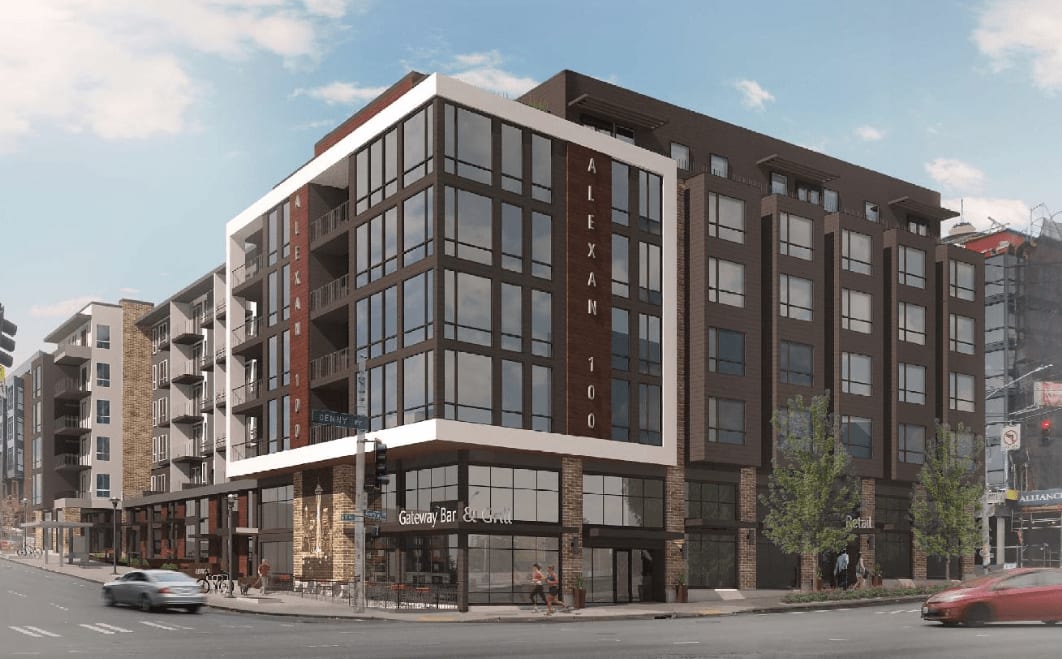 Recognize the site below? There is a new apartment project coming to Downtown Seattle.
It sits right on
1st and Denny
where Tini Bigs Lounge has been for years. The new apartments (Alexan 100) will have 164 units, 8 live work units and 3,000sf of commercial space. It will also have 124 parking stalls. For those of you un-familiar with the area, this site (1st and Denny) is at the north-end of Belltown and the and south boundary of Lower Queen Anne. There are three
Seattle condo
buildings just blocks from this new project. Trio, located at Denny and Westlake. Matae located at Denny and 2nd and The Concord located at 1st and Eagle.
The architect is Clark Design Group and the Developer is Trammell Crow Residential.