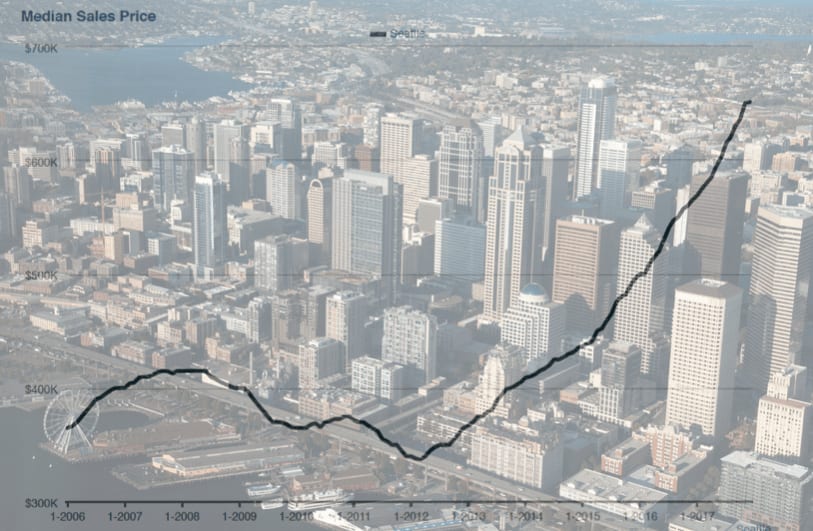 10 Year Chart Of The Seattle Real Estate Market Is Mind Blowing
I'm going to show you the median price per unit in Seattle in comparison to the number of homes available for sale. The charts are mind-blowing. You don't have to be an expert or an economist to see how fast the price of a Seattle home has increased. Secondly, if you consider one simple economic factor (supply and demand), you'll see how the dwindled number of homes for sale is 100% correlated to the massive increase in the sales price for a Seattle home.
The real estate market in Seattle is approaching year 4 of massive price gains. The charts show the vast difference between the price per home and the number of homes available. Sometimes it is easier to understand the housing data by looking at it versus reading about it. I'm going to show you a 10 year history of the Seattle housing market.
Here is the median sales price of a home/condo in Seattle. The first chart is a picture, the second is interactive, feel free to adjust accordingly. The median sales price is up 93% since the bottom in 2012.
SEATTLE HOUSING MARKET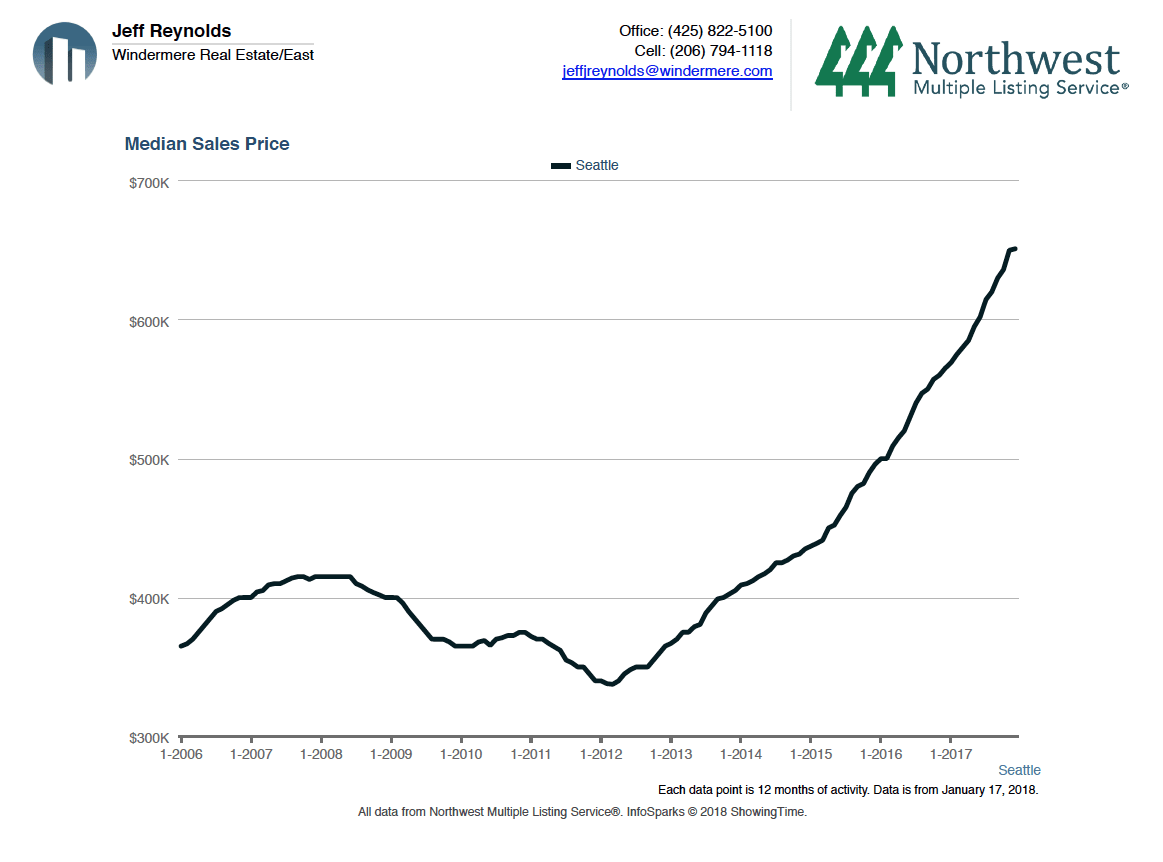 As you can see, median price per home is up 15.2% over last year, but up 93% since 2012. If you bought a house for $337,500 in 2012, it is now worth $651,000.
Now let's look at the number of homes available for sale. Homes you could buy right now:
Pretty remarkable right? There were 5,085 homes available for sale in 2009. Today, in all of Seattle there are 973.
During that same time, the Seattle population grew from 616,627 to 704,352 – a near 15% increase.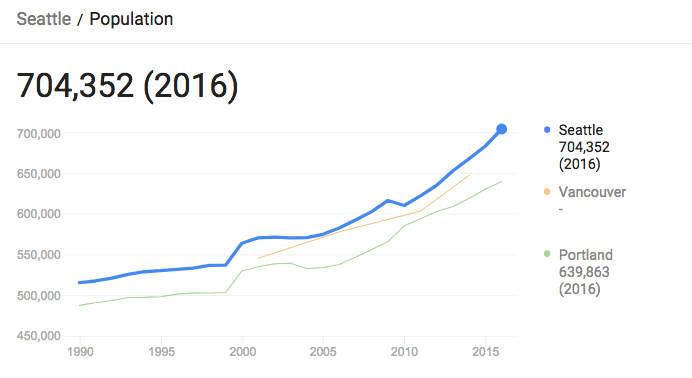 Now, because we focus on the Seattle condo market as well, I want to show you how severe the decline of available homes is in Downtown Seattle.
DOWNTOWN CONDO MARKET
Just since last year, the number of condos available for sale has declined 26%. When you look at the 10 year chart, the high for condos available for sale were 449 in August of 2008. Today, there are just 63 units available for purchase. All I can say is "wow". This reflects a 86% decrease in inventory (or condos for sale).