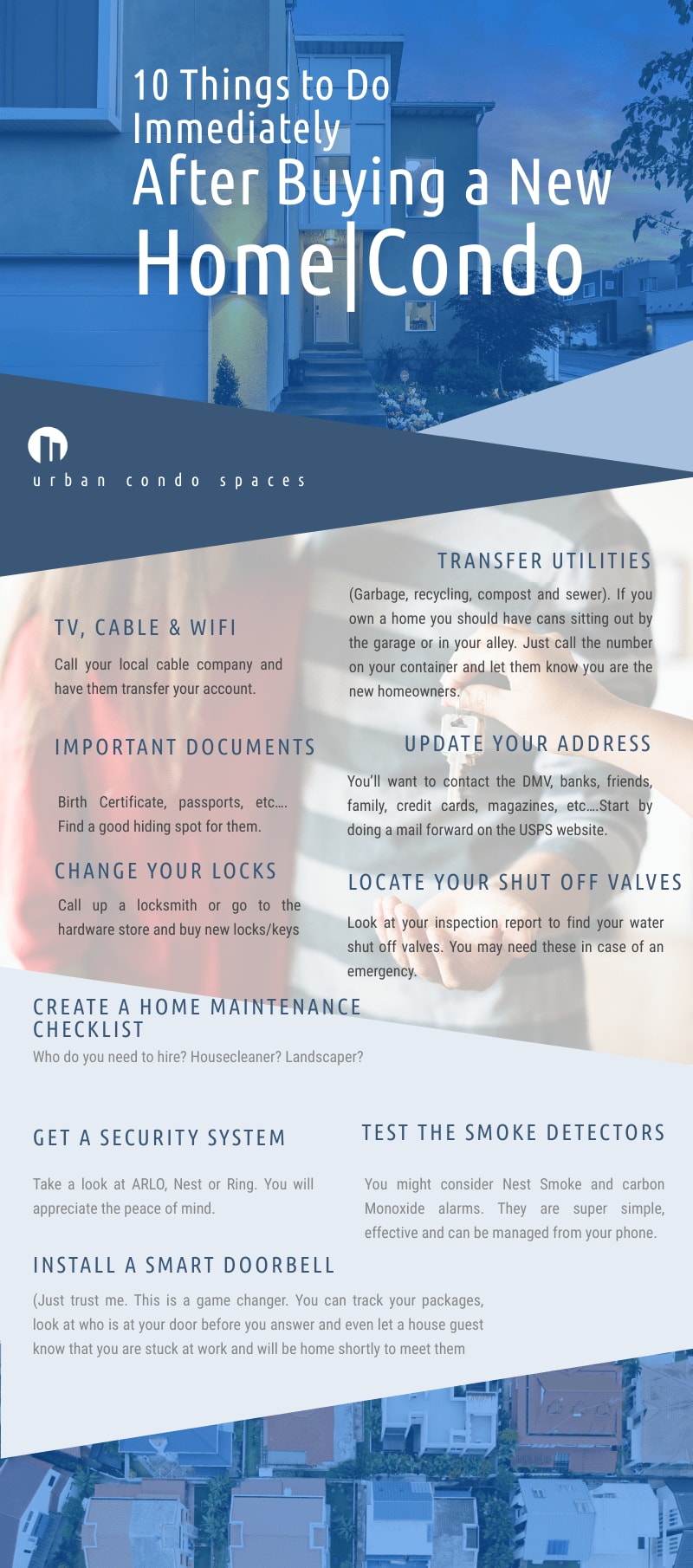 I've created a perfect checklist for when you buy a new home or condo. This is a list that I have always given my clients and subscribers but I wanted to share it with you here as well.
When you buy a home there are list of items that you should address. Some should happen immediately when you take possession.
TV, CABLE AND WIFI
Call your local cable company and have them transfer your account.
TRANSFER UTILITIES
(Garbage, recycling, compost and sewer). If you own a home you should have cans sitting out by the garage or in your alley. Just call the number on your container and let them know you are the new homeowners.


IMPORTANT DOCUMENTS
Birth Certificate, passports, etc…. Find a good hiding spot for them.
UPDATE YOUR ADDRESS
CHANGE YOUR LOCKS
Call up a locksmith or go to the hardware store and buy new locks/keys
LOCATE YOUR SHUT OFF VALVES
Look at your inspection report to find your water shut off valves. You may need these in case of an emergency.
CREATE A HOME MAINTENANCE CHECKLIST
Who do you need to hire? Housecleaner? Landscaper?
GET A SECURITY SYSTEM
TEST YOUR CO2 AND SMOKE DETECTORS
You might consider Nest Smoke and carbon Monoxide alarms. They are super simple, effective and can be managed from your phone.
INSTALL A SMART DOORBELL
(Just trust me. This is game changer. You can track your packages, look at who is at your door before you answer and even let a house guest know that you are stuck at work and will be home shortly to meet them.