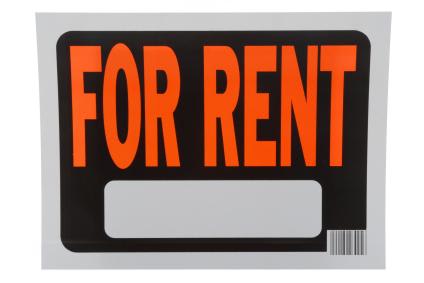 Leasing your condo is not an easy task. With that being said, if you follow these 10 steps it will help you make this transition from a vacant unit to being a landlord. If you think about it, most of us never intended to be a landlord. We purchased our first unit, simply outgrow it, move on to bigger and better and then have to plan on how to manage the newly designated "rental" unit that we now own.
I must tell you that before you rent your condo, you need to do your homework and put ample effort into the process and the practice of renting your unit. Once you become a landlord, you have new moral and legal responsibilities. Renting your condo comes with potential legal liabilities as well.
Here are 10 steps to take before you rent your condo:
Call Your Homeowners Association:
It is the first and most important step. Most condos permit rentals, but unfortunately others do not. Some condos require board approval, function on a rental cap or even impose certain lease teams. One trend as of late is to restrict the act of renting until the owner has lived in the unit for an extended period of time (i.e. 1-2 years). The best way to determine the rules and regulations are to contact your homeowners board, the association or have your real estate agent request the CC&Rs from their preferred Title Company.
Know Your Market:
Have you ever thought about how much your place may rent for? What are similar condos in your project renting for per month? What about other condos in the area? You have to think about what your condo offers in comparison to others. Amenities, services, location, neighborhood conveniences. Do some homework and research what other landlords are offering in terms of incentives. Some projects or even individual owners are offering month(s) free rent, gift cards, gym memberships, cable, etc.? Before you take your unit to the market, you must know about the 3 P's of the rental process: Your product, your placement in the market and your price!
Run It Like A Business:
How much do you owe per month? You know you have to add the mortgage, the taxes and your dues, but do know all your potential expenses like: updated insurance, preparation costs including; painting, polishing floors, carpet cleaning, advertising, commission for rental agent, rent loss on turnover, repairs, legal fees if needed and the potential if you have a destructive tenant.
Understand The Tax Picture?
Talk to your CPA, because when you convert a principal residence to a rental your tax picture will change. In fact, your taxes may go up. How will the tax assessor know when you converted your condo to rental status? You are going to furnish that information on your next federal and state tax return. You report your real estate rental income and expenses on Schedule E of Form 1040. This isn't my specialty, I would encourage you to contact your CPA for further details.
Do You Know Your Local Rent Laws?
It is imperative that you know the local landlord-tenant laws. Some jurisdictions may require you to register the property or obtain a business license to rent your unit. Cities that have rent control almost always require rental registration even if you are exempt from the rent control laws. Failure to comply with local rent laws can be costly. Do your research so you can avoid pesky fines. Local laws may contain other rules you should know about as well. For example, there may be regulation on security deposits. It may limit you on the amount you collect and especially where you keep the money. In general, knowing your rental laws is a must. Understanding the process of eviction, deposits and property management should be mandatory as a landlord.
Make A File-Get To Know Your Paperwork:
If you are going to rent your condo yourself, you need really understand the paperwork required. The basics include:
A lease
A rental application
A service to provide, credit, criminal and an overall background check
You might try using some accounting software as well. You'll need to know your income and expenses for when you file your tax returns. Remember what I said earlier; Run your unit like business!
Credit, Criminal and Background.
As a landlord, I would recommend at a minimum that you require a credit report on prospective tenants. This gives you a look at the tenant's payment history. These reports also will reveal criminal activity plus other information like foreclosures and bankruptcies.
Call Your Insurance Agent.
Tell them you plan to rent your condo. The insurance you need to cover your condo while it is rented can usually be written as a rider to your primary homeowners insurance policy. Don't skimp on liability insurance. Once you become a landlord you are more exposed to potential lawsuits. The cost of insurance is nominal compared to the added protection it can provide. An umbrella is a great policy to give you the overall protection you may need.
Follow Fair Housing Laws.
Fair Housing Laws are there for a reason. Follow them. Federal law protects against discrimination on the basis of race, color, sex, natural origin, religion, handicap, or familial status. State laws may extend the federal protection to additional categories.

For more information on Fair Housing Law, go to the federal government's Housing & Urban Development website:

Click Here
Hire A Good Lawyer.
If this is your first time, or you plan on doing this all by yourself, you should have a real estate lawyer review your paperwork. A qualified real estate attorney can make any changes necessary to comply with local laws, and prepare any addenda that you may need. An addendum spells out any additional conditions to the contract and is often important as it adds additional terms and protection.

For example, there are many condominiums that require a signature on the rules and regulations of a contract prior to move in. An experienced real estate lawyer can also advise you if there are any particular pitfalls in the local laws for landlords. This will put you on notice in terms of any issues you need to navigate carefully. In addition, getting a lawyer on your team early gives you a legal contact in the event problems arise in the future.

If you have made it this far, you are obviously serious about renting your place. I hope this post will assist you in the process and make it easier on you when you decide to make the leap into being a landlord.

In FULL DISCLOSURE, I assist clients in leasing their condominium units in addition to helping them buy and sell homes